Do I Need a Free VPN for Torrenting?
You absolutely need a VPN for torrenting. Torrenting without a secure VPN service leaves you exposed to all sorts of privacy risks. The most effective torrenting VPNs are paid, but there are some good free options, too.
If you don't use a VPN while torrenting, your IP address, along with everyone else's in the torrent "swarm", is exposed. This means that your ISP, as well as any other potential snoopers or hackers, can see exactly who you are and what you're downloading.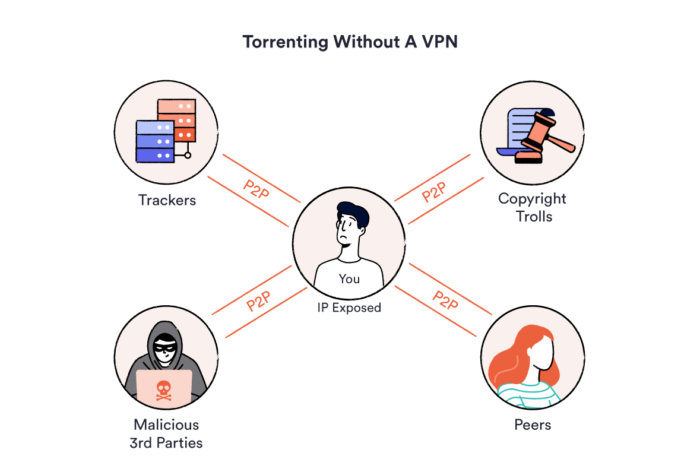 Some ISPs have will even detect users taking part in high-bandwidth activities (such as throttling) and intentionally reduce their connection speeds to even out bandwidth usage across the rest of the network. This could bring your torrenting to a halt.
The only way to prevent this from happening is to install a trusted free VPN – our recommendations above are a good place to start. Alternatively you can check out our overall best free VPN recommendations.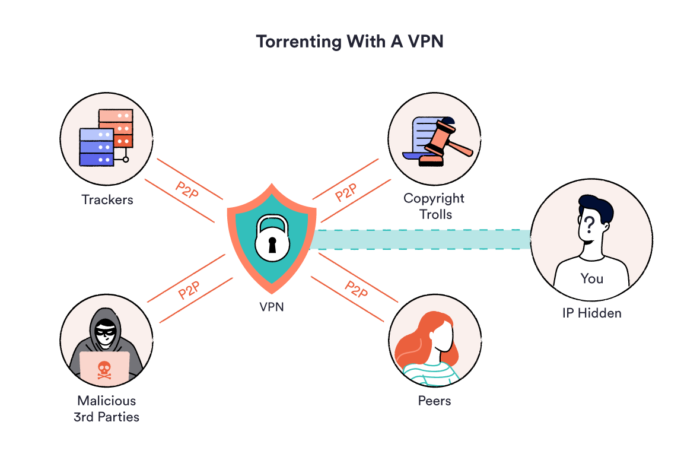 Generally, though, you will get a better torrenting experience with a paid VPN that guarantees your privacy, has no data cap and is well optimized for P2P traffic.
How a Free VPN Protects Your Privacy While Torrenting
A trusted free VPN protects your privacy while you torrent in three different ways:
Hides your torrenting activity from your ISP

Using a VPN means that your ISP is unable to see what you're doing online, whether that be torrenting or anything else.

This will prevent them from monitoring or throttling your internet traffic, meaning your speeds won't suffer as a result of what you've chosen to do online.

Prevents other torrenters from seeing your IP address

If you use a site like BitTorrent, everyone using the same torrent file is connected in a 'swarm', meaning each user can see the IP addresses of all the other devices that are also connected.

Your IP address can be used to determine your ISP and approximate physical location, which is often how torrenters end up receiving copyright violation letters from online trolls.

Using a VPN will mask your IP address so that the other users in the swarm can only see the IP address of the P2P server. If your VPN uses shared IP addresses, as most do, it would be virtually impossible to trace torrenting activity back to a single user.

Protects you from any potential hackers

The fact that a VPN hides your true IP address will also protect you from any hackers that could otherwise use it as a backdoor into your system to find out your confidential personal information.

Because all of your traffic is routed through the VPN's servers, rather than those owned by your ISP, all of your data is encrypted to a high standard and impossible for anyone else to view.