What Is an IP Address?

Your IP (Internet Protocol) address is a unique number given to your internet connection by your ISP (Internet Service Provider). Every device that connects to the internet receives its own unique address.
Your IP is your passport to the Internet. Everything you do online is linked to an IP address.
Your IP address is based on your physical location. It varies depending on where you live and the router you're connected to, so your home IP address differs from your work IP address.
Using your IP address, your ISP is able to record all of the websites you visit and the desktop or mobile apps you use. Similarly, websites themselves are able to see that you've visited them.
You can check your IP address with a few easy steps.
Public vs. Private IP Address
There are two main types of IP address: public and private.
Your internet router is assigned a unique public IP address by your ISP. Every device that connects to your WiFi shares this public IP address for their internet activity. This means that your smartphone and your laptop will look the same to your ISP if they're connected to the same network.
Your public IP address is open to the internet. It is the number displayed when you search Google for 'what is my IP address' and the identifier that websites and governments use to monitor and censor your activity.
Because your public IP address is tied to your physical location, hiding or changing it will help you unblock geo-blocked content. If you assign yourself an IP address from a server in a different country, the websites you visit will assume you're connecting from that location.
Private IP addresses, on the other hand, are assigned by your router to all of the devices on your network. Private IP addresses are only visible to other users on the internal network and are rarely something you need to worry about.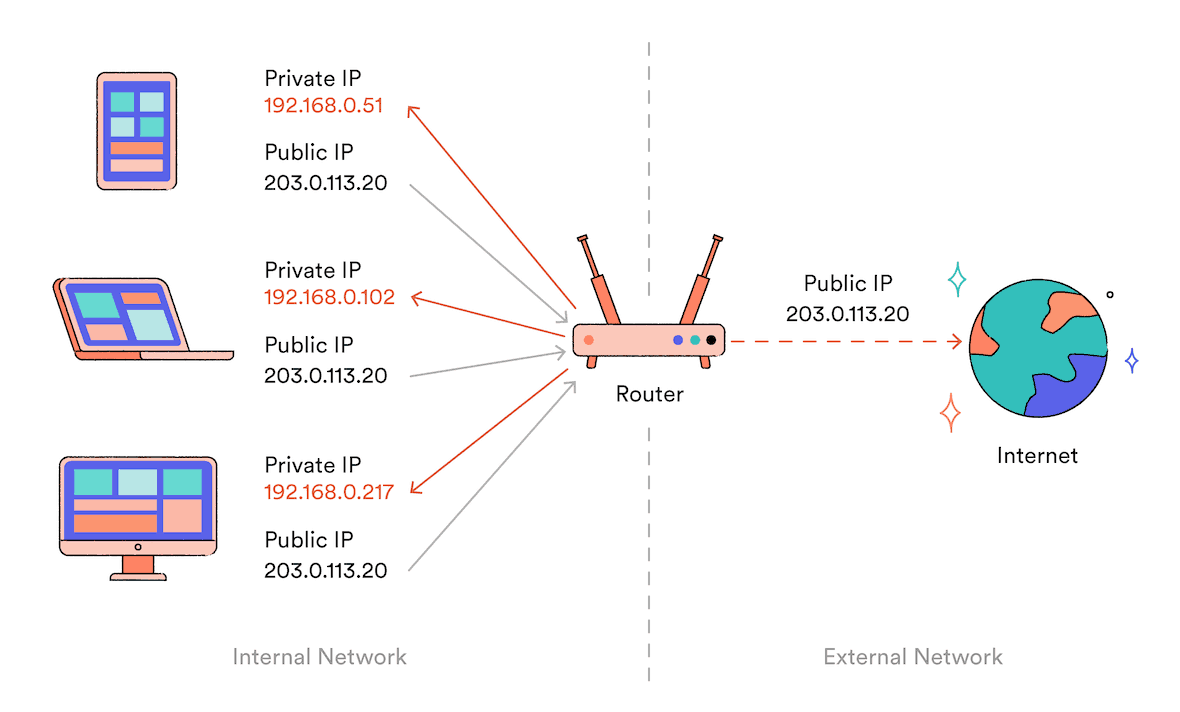 When we refer to an IP address, we're usually referring to a public IP address, as this is the number that identifies you online.