The internet continues to play an increasingly central role in connecting people of all ages to news and information, health resources, government services and opportunities for social support. As a senior citizen, the internet is a place where you can stay in touch with friends and family, reconnect with former acquaintances, keep up with the latest news and happenings, and more. The internet also can also provide you with medical and financial independence.
These are just a few of the reasons that internet usage among seniors has steadily increased in the last years. According to a study conducted by the Pew Research Center, 42 percent of seniors own a smartphone, and 34 percent of those 65 and older are active on social media.
As many benefits as the digital world might afford, there are also significant dangers in using the internet. From phishing scams to identity theft, there are plenty of ways for those who may be less familiar with the inner workings of the online world to be taken advantage of. A 2016 Internet Crime Report shows that the largest group of victims of internet crime in 2016 were over 60. Total loss of collective victims over 60 was also much larger than younger groups before them.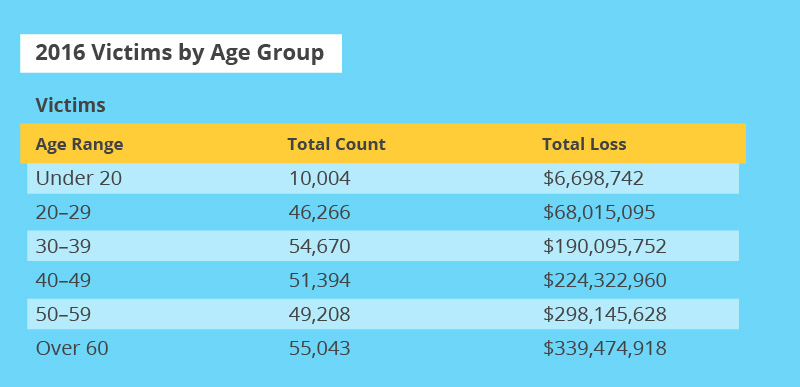 The Pew Research Center also reports that there are a number of hurdles to older adults adopting new technologies. Physical challenges like failing eyesight or arthritis can make a computer difficult to use. Skeptical attitudes regarding the benefits of technology can also contribute to lack of technology adoption, with 35 percent of older non-internet users believing they are better off without it.
Difficulties learning to use the new technology can also provide a barrier for some—77 percent of seniors indicate they would need assistance learning to use a new technology device like a laptop or smartphone. Learning to navigate the internet safely is something everyone should know and this guide is designed to do just that.
Click through the sections below to learn about everything from setting up your internet safely to creating strong passwords.