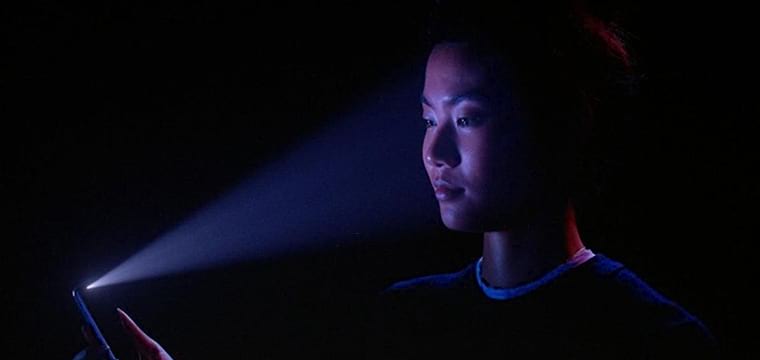 Apple FaceID Not a Hit with UK Consumers: New Data
With all eyes on the launch of Apple's flagship phone the iPhone X this week,  we can reveal that over half (60%) of British consumers online remain unconvinced that facial recognition is a good idea, with over a quarter (27%) saying it's a bad idea and a third of consumers being unsure.
In a resounding slap in the face for facial recognition, an overwhelming 79% of Brits prefer to unlock their phones with fingerprints or passcodes. A fifth (20%) of Brits actually say they are discouraged from buying or upgrading to an iPhone X because of FaceID, with over half of these (61%) worried about Apple's ability to keep their facial data safe.
This consumer reaction arrives in spite of Apple's assurances that not only is it impossible to fool their advanced face scanning technology but also that all biometric data is encrypted and stored locally on each device.
We worked with top pollsters YouGov to survey over 2,000 people at the start of last month as the hype was starting to build for the release of the new iPhone to gauge the public's response to this mainstream use of a technology that comes with some serious privacy concerns.
The fear factors
When it comes to consumers' biggest FaceID fears, businesses profiteering from biometric data without the user's consent (47%) also outweighed concerns about the new feature making it easier for criminals (42%), law enforcement (34%) or family members (26%) to gain unauthorized access to devices.
Although FaceID arrived with much fanfare, it's unlikely to prove a selling point for the iPhone X with fewer than one in ten (8%) consumers feeling encouraged to purchase or upgrade by the switch to facial recognition. iPhone X pre-orders may have sold out quickly but after sluggish iPhone 8 sales, Apple shareholders will still be worried that this means more than twice as many people find facial scanning a turn-off rather than a reason to buy.
UK consumers are wary of FaceID and don't yet trust Apple to keep their biometric data safe
Our view is that the majority of British consumers have yet to fall for the iPhone X hype and remain unconvinced about FaceID, with their biggest worry being Apple's ability to keep their biometric data safe from hackers.
Far from attracting new customers and driving sales of the new iPhone, FaceID may well prove to have the opposite effect due to privacy and security concerns.
Too soon for FaceID?
While using biometrics to unlock devices has been around since the Toshiba G500 and G900 introduced fingerprint scanning in 2007, it's widely recognized that it became mainstream in 2013 with Apple's Touch ID. In fact, such a success it has been, that today more consumers (43%) prefer using their fingerprint to unlock their phone than passcodes (36%).
Despite being a relatively new biometric technology, a little over one in 10 (11%) prefer facial recognition, giving some encouragement to Apple. However, when asked how they felt about using this tech to unlock a device, the most popular opinion was that it didn't offer much obvious benefit to users and wasn't worth the "potential loss of privacy" (27%).
It will likely take a couple of iPhone generations before facial recognition gains the mass acceptance of fingerprints
Our conclusion? Apple has some work to do to get the balance right between pioneering biometrics and addressing consumer concerns.
Fingerprints have only recently gained mainstream adoption, so it will likely take a couple of iPhone generations for consumers to adjust and accept the new technology.