Disclosure: Top10VPN is editorially independent. We may earn commissions if you buy a VPN through links on our site.
Our Verdict
SurfEasy is a no-logs VPN that uses OpenVPN and AES-256 encryption. Its native apps for Windows, Mac, iOS and Android only deliver average connection speeds. But it does unblock US Netflix and BBC iPlayer. Sadly, SurfEasy's VPN apps can be pretty difficult to use, and they don't have a kill switch.
SurfEasy is a popular VPN that claims to offer a "no log VPN for every device." We see statements like this all the time, but we often find that VPN providers don't live up to these claims. 
Therefore, we put all of SurfEasy's VPN applications through our intense testing schedule. In our SurfEasy VPN review, you'll learn how each VPN app performed in terms of privacy, security, usability, and more.
Here are some of the specific questions we answered in this review:
Is SurfEasy a safe VPN?

How much does SurfEasy cost?

Who owns SurfEasy?

Does SurfEasy work with Netflix?

And, is SurfEasy any good?
But before we dive deep into the review, let's take a look at the pros and cons of SurfEasy VPN.
SurfEasy VPN Pros & Cons
Pros
Strict no-logs policy

Good local download speeds

Works with US Netflix

Servers optimized for torrenting

Ad-tracker blocker included

Useful browser extensions
Cons
Based in Canada

Very small server network

Barely any advanced privacy features
SurfEasy VPN Key Data
| | |
| --- | --- |
| Data Cap | Unlimited |
| Speed | 72Mbps |
| Logging Policy | No Logs |
| Data Leaks | No |
| Jurisdiction | Canada (Five-Eyes Member) |
| Servers | 1,000 |
| IP Addresses | Not disclosed |
| Countries | 28 |
| US Netflix | Yes |
| Torrenting | Restricted |
| Works in China | No |
| Support | Live Chat |
| Cheapest Price | $6.49/mo over 12 Months |
| Official Website | Surfeasy.com |
SurfEasy Category Ratings
We test and review every VPN in eight key areas. Here's how SurfEasy performs in each category:
Privacy & Logging Policy: 8.6/10
Encryption & Security: 7.3/10
Speed & Reliability: 5.5/10
Streaming & Torrenting: 9.5/10
Bypassing Censorship: 3.5/10
Ease of Use: 7.5/10
Customer Support: 7.8/10
Price & Value for Money: 5.5/10
To learn more about our methodology, read our full VPN testing process.
Who is SurfEasy VPN?
About & Logging
Privacy & Logging Policy Rating: 7.6/10
The company responsible for the VPN, SurfEasy, Inc., is based in Canada: a privacy unfriendly nation.
After delving into SurfEasy, Inc.'s Privacy Policy, we were a little alarmed to see that it:
"May collect and disclose personal information, including your usage data, to governmental authorities or agencies[…]at their request or pursuant to a court order" 
We don't like the vague language used here. Considering Canada is part of an intelligence-sharing alliance with the US, UK, Australia and New Zealand, we'd advise more privacy-conscious users to look elsewhere.
With that in mind, we believe that it won't be a problem due to SurfEasy VPN's incredibly minimal logging policy, meaning none of your online activity can be traced back to you as an individual. 
In case you're wondering, the company is run by CEO Chris Houston, who seems to be a man dedicated to privacy online, even giving TED talks on the matter. That's encouraging to see.
SurfEasy was acquired by parent company Symantec in 2017, an American Fortune 500 cybersecurity company – you might have used its popular antivirus software.
Symantec purchased SurfEasy for $39 million from previous owner Opera Software (the same Opera that runs the popular privacy-focused web browser). 
And interestingly, the chairman of Symantec is Dan Schulman, also the CEO and President of PayPal.
Logging Policy
For all intents and purposes, SurfEasy is a no-logs VPN. 
It does not collect your originating IP address, details of the server(s) you connect to, or any apps, services and websites that you visit while connected to the VPN.
For troubleshooting and support purposes, SurfEasy does collect: 
Aggregate bandwidth usage
But this is only stored on a temporary basis and, more importantly, not linked to individual users.
In order to manage its network, SurfEasy will also sometimes conduct:
"Real-time analysis of Internet and data traffic including destination websites or IP addresses, originating IP addresses."
At first glance this looks incredibly intrusive. However, it isn't something to worry about at all as, crucially, this data isn't logged, even temporarily. 
SurfEasy is a good example of a provider that wants to maximize performance without sacrificing the privacy of its users.
In 2016, however, there was the disconcerting case of SurfEasy embedding third-party tracking libraries into its free Android app. This was done with the intention of creating targeted ads.
That's disappointing, but the premium version of SurfEasy has been nothing but 100% reliable and trustworthy for us.
Decent speeds for web surfing
Speed & Reliability
Speed & Reliability Rating: 5.5/10
It isn't the fastest, but the odds are that you'll be fine with SurfEasy's speeds. 
It provides particularly good speeds on same-country locations (like UK to within the UK, which is where we test). You will have few problems doing anything if you're connecting and using SurfEasy locally.
But SurfEasy is below the average on longer distance connections. We recorded very poor speeds when connecting across continents to the US and Australia. 
A large drop-off with these longer-distance connections is to be expected, but SurfEasy drops too low to compete with better rival VPN services.  
SurfEasy was, however, a consistent performer, giving pretty much the same speed results each time we tested it. We'd call it a reliable service, even if it's not the fastest.
SurfEasy clocked in a much higher ping score than we'd like to see with a top VPN service. Connecting to the same country, our ping increased by over 400%. Gamers won't get a smooth experience with SurfEasy VPN.
Local Speed Test Results
Before using SurfEasy VPN:
Download96

Mbps

Upload97

Mbps

Ping10

ms
When connected to SurfEasy VPN:
Download72

Mbps

Upload76

Mbps

Ping13

ms
Download speed without SurfEasy: 95.52Mbps
Download speed with SurfEasy: 71.51Mbps
Our download speed loss when SurfEasy is running: 25%
We put all of the VPNs on the site through a rigorous scientific speed testing process, determining the average speeds from multiple locations across the globe. These are the average speeds you can expect to pick up connecting out to these locations:
USA: 10Mbps (Download) & 28Mbps (Upload)
Germany: 35Mbps (Download) & 78Mbps (Upload)
Singapore: 30Mbps (Download) & 20Mbps (Upload)
Australia: 5Mbps (Download) & 6Mbps (Upload)
Server network is quite small
Server Locations
Undisclosed number of
IP Addresses
SurfEasy's server network–the available countries available to connect to–is one of the smallest we've seen. SurfEasy has just 28 countries to choose from – the average is about 50-60.
From this list of countries, there are no city-level choices.
That might be fine for a smaller nation like the UK, but if you're living in the US (New York) or Australia (Melbourne) you'll have to luck out and be based near the server in order to get max speeds.  
We weren't surprised to discover that SurfEasy maintains a low number of individual servers at just 1,000 in total. This is likely to lead to server congestion and reduced performance at peak times. 
Europe is served rather well, as is North America, accounting for 20 out of the 28 countries. If you're in these countries, your problems won't be as significant.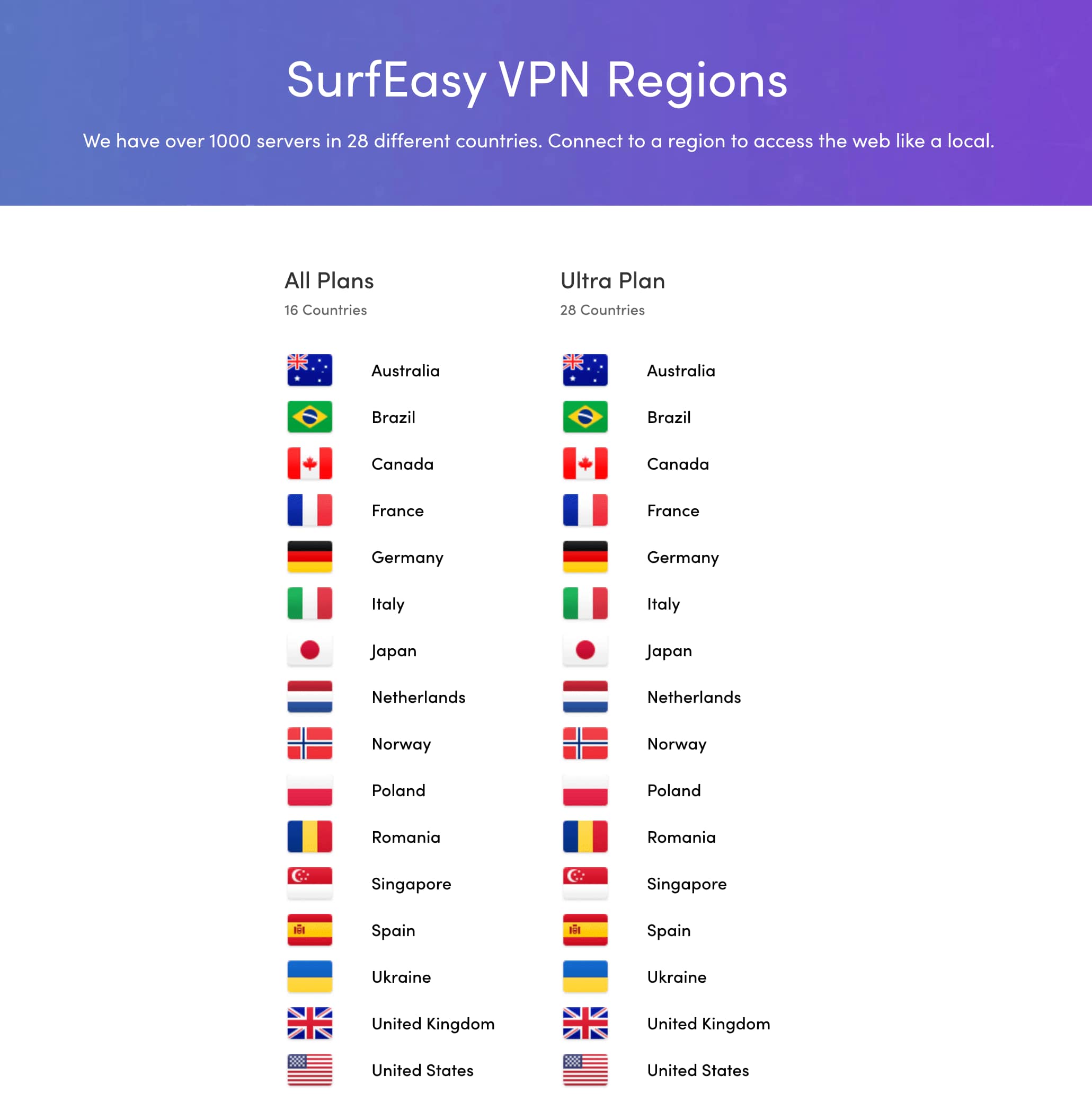 But Asia is poorly represented, with just Singapore and Japan available. 
South America and Africa have it even worse, with just a single location each (Brazil and South Africa, respectively).
If you're affected by this lack of choice then we recommend you read our review of VPNArea – it has servers in 120 cities spread around the world.
Great service for Netflix and BBC iPlayer
Streaming & Torrenting
Streaming & Torrenting Rating: 9.5/10
One of SurfEasy's strengths is that it works to unblock BBC iPlayer on its single UK server.
Not many VPNs can do this, so it's credit to it as a service for streaming.
SurfEasy is as effective at unblocking Netflix US, too. We accessed it no problem on the US server and it streamed at a great quality. 
If you spend all your evenings streaming TV and movies then you should absolutely consider protecting yourself with SurfEasy. 
<SurfEasy also works with these streaming services, too:
Hulu

Amazon Prime Video

Kodi

HBO

Sling TV

Now TV
Torrenting
SurfEasy is also a great choice for torrenters, but only if you sign up to the Ultra Plan, which has servers optimized for P2P activity. 
The less-than-ideal upload speeds complicate things, but we don't believe they're that big of a deal.
The fact that SurfEasy has a solid, minimal logging policy should also give you peace of mind that your file sharing is kept private and secure.
Won't beat the censors
Censorship
Bypassing Censorship Rating: 3.5/10
If you're going to be connecting out from China, or another country with strict censorship, we cannot recommend SurfEasy. 
China has cracked down on VPN traffic hard, making it near impossible to bypass the Great Firewall unless you utilize additional obfuscation tools to hide the fact that you're using a VPN. 
Censors use DPI (Deep Packet Inspection) to detect and block suspicious connections, and as OpenVPN is so commonly used, it's really easy to spot. 
Look for providers offering 'stealth' protocols for the best chances of being able to connect in these locations. Otherwise you may get out there and find yourself unable to access the internet without restrictions. 
One of these is VyprVPN, and you can read what we say about it on our review. Or, to make your decision easier, you can check out our latest VPN recommendations for China.
This also applies to countries such as: 
UAE

Saudi Arabia

Turkey

Iran

Russia
All of these are subject to very strict online censorship laws. 
The size of SurfEasy's server network means that even if you were able to get connected, you'd probably struggle to reach a decent level of performance, which isn't ideal if you want to do anything more than just general browsing.
There are far more reliable options out there. Consider what we say about ExpressVPN in our review.
Available on popular devices only
Platforms & Devices
Apps
Windows

Mac

iOS

Android
SurfEasy's custom apps are available on:
Windows

MacOS

iOS

Android
This puts SurfEasy behind its competitors in terms of device compatibility. 
There are, unfortunately, no manual workarounds for those devices lacking native apps. This includes routers, so you are well and truly restricted to the four major platforms — far from 'every device', as the website promises.
SurfEasy did introduce an app exclusively for Amazon devices but, without any reason given, this has been discontinued. That means you'll have to install SurfEasy on your router if you want to protect your Amazon Fire TV Stick, for example.
SurfEasy allow for up to five devices to use one subscription simultaneously.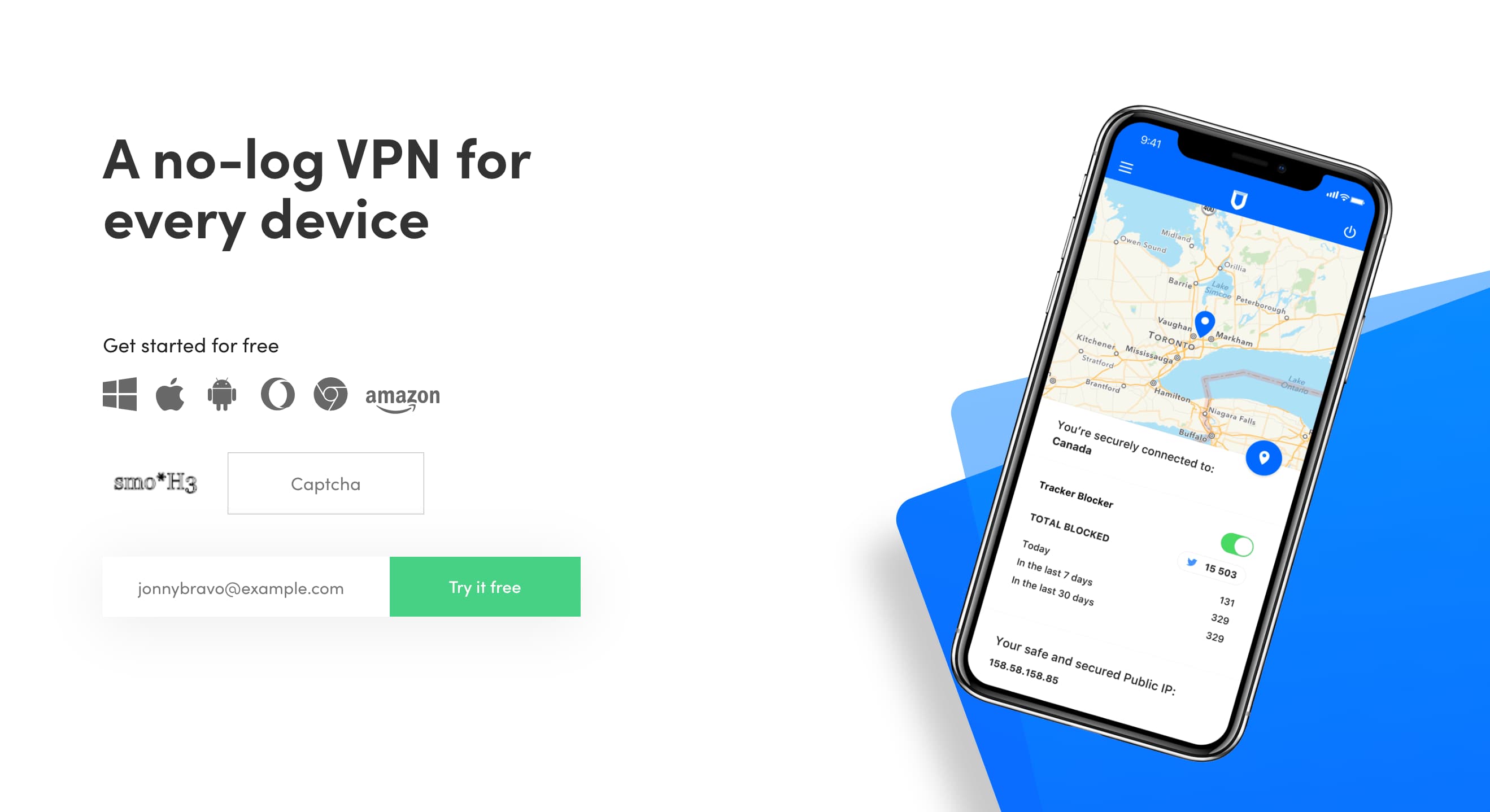 Games Consoles & Streaming Devices
Due to the fact that SurfEasy cannot be installed at router level, we can't recommend it to those looking to use a VPN on games consoles or streaming devices. 
The only way you could get it to work would be to piggyback off the connection from another device running the software, such as a laptop or smartphone. However, there's no promise of it working and, to be honest, you shouldn't have to go through the hassle when there are VPN services that cater to these needs. 
You can read our list of the best VPNs for gaming if you want to find out more. 
Browser Extensions
Chrome

Opera
SurfEasy offers proxy browser extensions for Google Chrome and Opera.
The appeal here is that they can be installed and added to your browser in a matter of seconds if you already have the main app running, and they work in much the same way — simply choose your server and you're good to connect.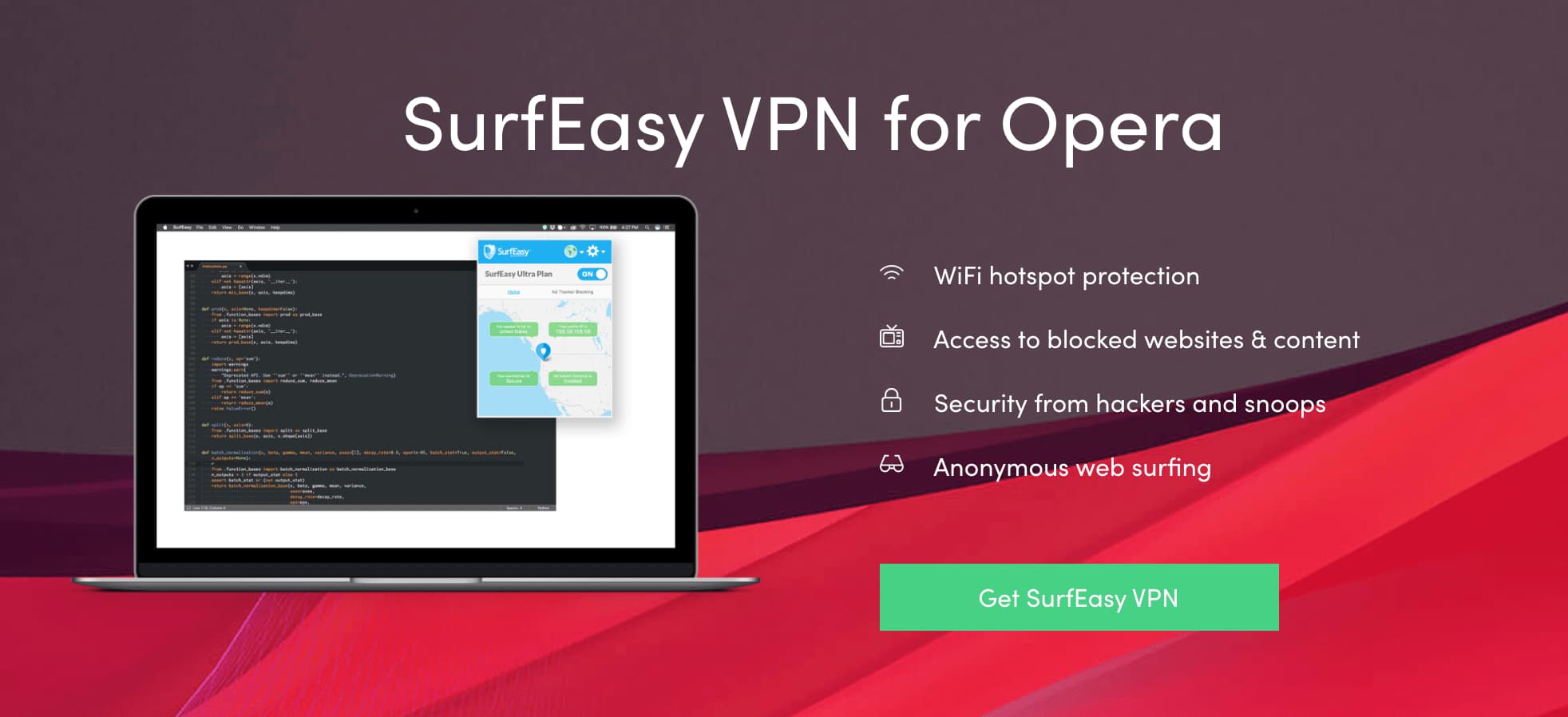 The downside of extensions is that they only encrypt your browser traffic and nothing else, so we recommend having the desktop app running at the same time for the best possible protection. 
But these extensions are the perfect solution for heavy browser users seeking a lightweight experience.
SurfEasy did originally start out as a browser extension for Opera, so it's not surprising that it still exists. But, we don't really see these extensions doing anything not already covered in the desktop app.
Robust VPN let down by a lack of kill switch
Encryption & Security
Protocols

IKEv2/IPSec
L2TP/IPSec
OpenVPN (TCP/UDP)

Encryption

AES-256

Security

DNS Leak Blocking
First-party DNS
Supports TCP Port 443

Advanced features

Ad Blocker
Encryption & Security Rating: 7.3/10
SurfEasy takes the role of a VPN seriously, but it doesn't quite match top-tier providers when it comes to security. 
We did some digging and discovered that SurfEasy's desktop app operates on OpenVPN, the most secure of the various VPN protocols – that's a good thing.
SurfEasy promise 'bank grade security'. They use the AES-256 cipher, which is favored by the US federal government – another positive.
One major downside to SurfEasy, though, is its lack of a VPN kill switch.
A kill switch kills your entire internet connection should the service stop for some reason, thus keeping what you're browsing online private. Without one, you risk exposing yourself to snoopers and hackers. 
Not having one is a big deal to us, and it's incredibly unusual for a VPN service of this size forgo its inclusion.
Thankfully, all of your web traffic is routed through SurfEasy's own secure DNS servers rather than those owned by third parties such as your ISP or Google, protecting it from prying eyes and keeping your online activity private.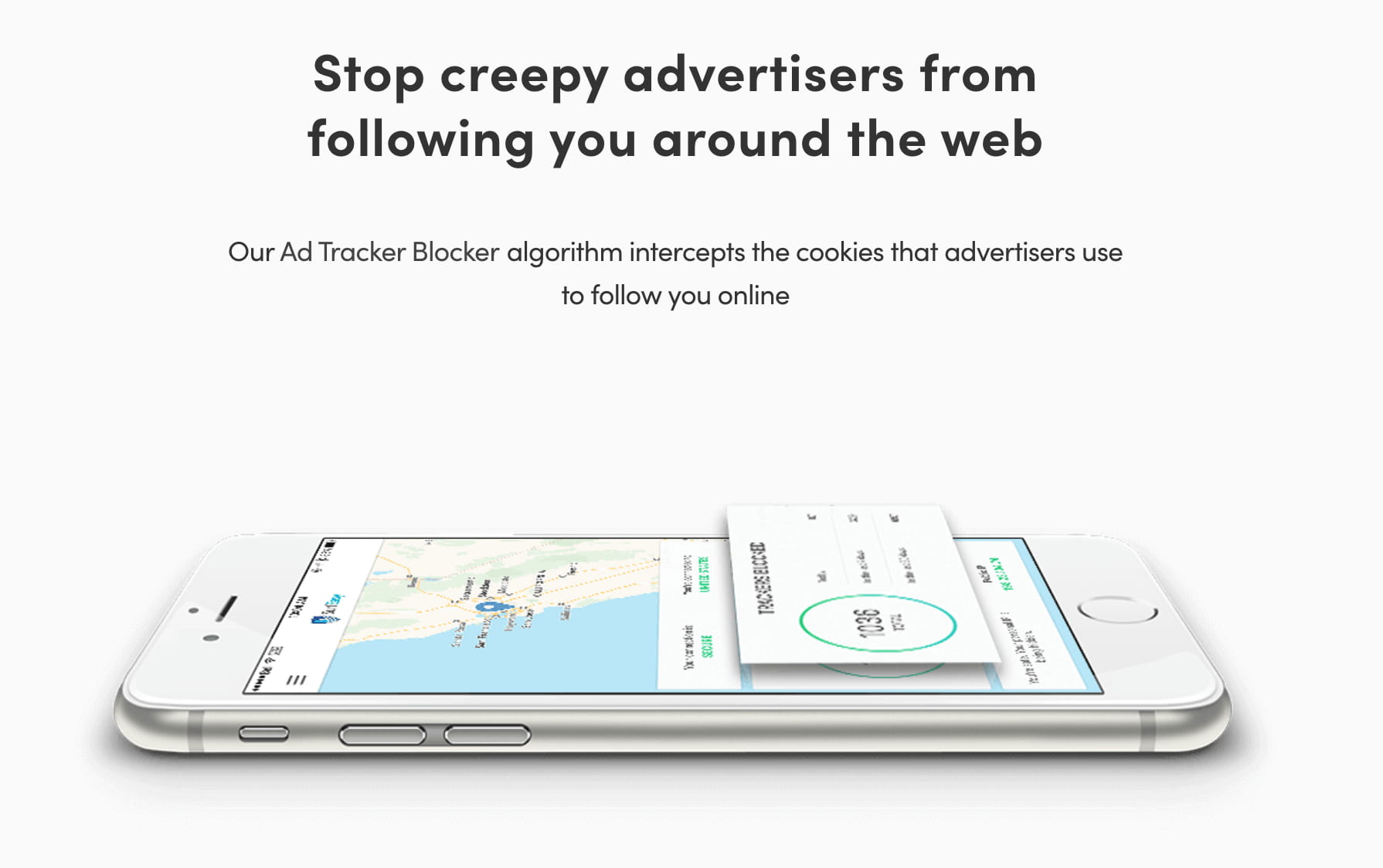 Another added bonus is the built-in ad-tracker blocker, which uses a unique algorithm to block the tracking cookies advertisers use to follow you online.
If you turn this on in the desktop app, you're presented with the number of ads and trackers that have been blocked in the past 30 days, but we can't be sure how accurate this is. Regardless, it's a great feature to have and it seems to work very well.
Needs a new and improved app
Ease of Use
How to Install & Set Up SurfEasy VPN
Ease of Use Rating: 7.5/10
There's no other way to say it: SurfEasy has a clunky, cheap-looking app. We also experienced frustrating and random disconnections. 
Compared to some of the well-designed, intuitive VPN apps on the market, SurfEasy is not so fun to work with. 
The SurfEasy app is system-tray only, which is handy for when you want to click and forget, but those who prefer to have the app permanently open won't like it as much. 
The main screen keeps it simple with your chosen location, new IP address, and whether or not you've enabled the ad-tracker blocking.
SurfEasy's settings are minimal – far too minimal for our liking. 
There's no transparency around SurfEasy's VPN protocol or the option to change it – thankfully after speaking with the support team we can confirm it's OpenVPN, our personal favorite. 
The only meaningful user-controlled settings beyond location are toggling on and off WiFi protection and ad-tracker blocking. We're fans of simplicity but far too much has been sacrificed here for the sake of a user-friendly app.
If you're looking for a high level of configurability and loads of advanced privacy settings, you should definitely steer clear of SurfEasy. 
It seems to be aimed at VPN newbies looking for a click-and-forget solution that doesn't require too much manual config on their part.
Support with a personal touch
Customer Support
| | |
| --- | --- |
| Live chat Support | Yes |
| Online Resources | Yes |
Customer Support Rating: 7.8/10
SurfEasy is a mixed bag when it comes to support. 
There's a live chat feature with speedy and friendly response – that's what we like to see.
Unfortunately, it isn't available 24/7 and we couldn't help but feel that the SurfEasy agents lacked technical knowledge.
The website also provides a phone number for the help centre, which adds a more personal touch and will be pleasing to those who want to vocally communicate with a human being. 
Outside of office times (9-5 EST), you can email support. However, we found this slow, sometimes taking over a day to respond. But when we did receive responses they were clear and to-the-point.
The how-to-guides and FAQs are fairly comprehensive – better than some we've seen. They lack a little polish, but the tutorial videos are nicely done.
Quite an expensive VPN
Pricing
Price & Value for Money Rating: 5.5/10
SurfEasy offers a couple of different options when it comes to pricing: Total and Ultra.
We recommend paying that little bit extra and opting for Ultra. Not only does it include servers optimized for torrenting, it also allows you to connect to 28 countries rather than just the 16 on the Total plan.
Paying for a month is the most expensive option costing $11.99.
We recommend saving almost 50% by signing up to the annual plan, coming in at a reasonable $6.49 per month, but which does mean one large checkout sum of $77.88
The limited Total plan is $4.99 on a monthly basis or $3.99 on a monthly subscription.
This is quite expensive when considering that our #1 VPN, ExpressVPN, comes in at $6.67 per month.
Is SurfEasy worth the money? It's a good VPN, but the price isn't competitive enough.
All plans have 7-day money-back guarantee
You're quite limited when it comes to how you can pay for your SurfEasy subscription. Your options are limited to credit card or PayPal.
We would have liked to see some alternative methods here, perhaps Bitcoin or other forms of cryptocurrency, as well as some international options.
SurfEasy also offers both a free trial and a 14-day money-back guarantee. 
There's no time limit on the free trial so you can use it for as long as you want, however you are subject to a 500MB data cap, meaning you won't be able to do much more than run a few speed tests and stream a couple of shows on Netflix.
It's a great way of testing out the software but we wouldn't recommend it as a long-term solution.
Once you've signed up you have up to seven days to change your mind. SurfEasy's money-back guarantee is genuinely no-questions-asked, with no hidden data caps or restrictions, simply email customer support and tell them you wish to terminate your subscription. 
Please note: if you purchase SurfEasy through the Apple App Store you'll have to go directly to SurfEasy for a refund.
Do We Recommend SurfEasy VPN?
The Bottom Line
SurfEasy has a no logs policy, which is no small thing, and it also works on streaming platforms like Netflix. This gives it appeal to people seeking privacy and those just looking to watch their favorite shows.
This is an all round serviceable VPN, but we'd like to see SurfEasy go beyond that and become a robust, customizable service with more server options. It's also only available on popular devices and, most worrying, there's no kill switch.
It's a good VPN but there's plenty of room for improvement, most of all with the price tag, which is highly expensive.
Alternatives to SurfEasy VPN
ExpressVPN
ExpressVPN is around the same price as SurfEasy but it's a much better all-round service. Where SurfEasy falls short ExpressVPN offers a solution, so it's worth taking a look. Read ExpressVPN review
CyberGhost
If you're still put off by the price tag, consider CyberGhost, which is cheaper than many of the other top VPNs it competes with. It's great for streaming and has a huge server network. Read CyberGhost review
---
User Feedback for SurfEasy VPN