Disclosure: Top10VPN.com is reader-supported. We may earn commissions if you buy a VPN through links on our site.
ZenMate Review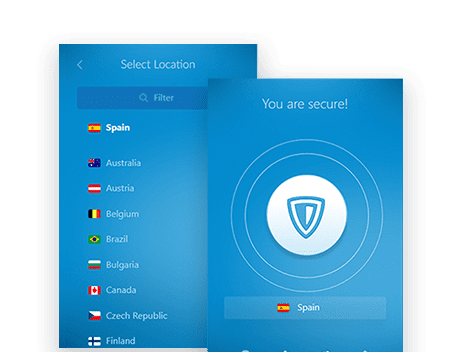 Overview
ZenMate is one of the most popular VPNs out there. But is this popularity justified?
I put ZenMate through the rigorous, in-depth Top10VPN.com testing process to discover:
Is ZenMate as trustworthy as it claims to be?
How secure is ZenMate?
Does ZenMate protect you with a kill switch?
Is ZenMate good for streaming and torrenting?
Does ZenMate hide your IP?
I'll reveal the answers to all of these questions, along with lots of other important questions, in my full-length VPN review.
ZenMate Pros & Cons
Quick speeds
Easy access to Netflix
Torrenting and P2P permitted on all servers
Simple set-up on most popular platforms
Connect securely to 74 countries
Budget price
Inconsistent speeds across the server network
Customer support lacks live chat and email response is patchy
Very few configurable settings
Based in privacy-unfriendly Germany
ZenMate Key Summary
| | |
| --- | --- |
| Data Cap | None |
| Speed | 86Mbps |
| Logging Policy | No Logs |
| Data Leaks | No |
| Jurisdiction | Germany (14-Eyes Member) |
| Servers | 3,600 |
| IP Addresses | Not disclosed |
| Countries | 74 |
| US Netflix | Yes |
| Torrenting | Unlimited |
| Works in China | No |
| Support | Email & Online Resources Only |
| Cheapest Price | $2.22/mo over 18 Months |
| Official Website | Zenmate.com |
Who is ZenMate?
About & Logging
Since October 2018, ZenMate has been owned by parent company Kape Technologies. Kape also owns a number of other internet security businesses.
ZenMate itself operates under the jurisdiction of Germany, making it subject to EU detention laws. That's less than ideal for a pro-privacy company but ZenMate's near-zero-logs policy means this isn't much of an issue. 
The only time ZenMate will pass on user information to third parties is in accordance with the law when it is obliged to provide inventory data, data on usage, or invoicing data.
Considering the limited amount of data it collects, it's  unlikely that will affect you. So far there is no record of anybody being convicted as a result of ZenMate's cooperation with the authorities.
Logging Policy
ZenMate's privacy policy is one of the more confusing ones I've come across.
However, after looking through it in detail and contacting the service, I'm confident that ZenMate is as close to a no-logs VPN as you can expect.
I asked ZenMate a series of questions, and it responded like this:
As you can see, ZenMate knows very little information about its users activity.
It knows the number of people using a specific server, but not who.
It also knows the amount of data being transferred through a specific server but, again, not who.
This makes it impossible to identify individual users. 
This is about as close to a zero-logs policy you can get while still maintaining performance.
It's worth checking out our guide on VPN logging to learn what sort of logs I think are acceptable and which VPNs don't meet our site's high standards.
Great local speeds, but disappointing long-distance
Speed & Reliability
Local Speed Test Results
Before using ZenMate:
94.68

97.5

Ping

ms

3
When connected to ZenMate:
86

79

Ping

ms

20
Download speed without ZenMate: 95 Mbps
Download speed with ZenMate: 86 Mbps
My download speed loss when ZenMate is running: 9%
ZenMate offers very fast speeds on local connections. I received impressive download and upload speeds on both UK and European server networks.
The problem is that ZenMate's long-distance connections performed very badly, dragging it down overall. US and Australia server speeds were way below what I'd expect, coming in at an average of 13Mbps and 4Mbps respectively. 
ZenMate is also let down by a high latency/ping, both locally and on more distant connections. This means if you're a gamer you might struggle if you play while it's connected.
Still, on nearby connections you can expect speeds more than capable of HD streaming, with far more consistency than I've seen from ZenMate in the past. 
I've put all of the VPNs on the site through a rigorous scientific speed testing process, determining the average speeds from multiple locations across the globe. These are the average speeds you can expect to pick up from these locations:
USA: 13Mpbs (download) & 17Mbps (upload)
Germany: 76Mbps (download) & 76Mbps (upload)
Australia: 4Mbps (download) & 3Mbps (upload)
Lots of countries, but needs more city options
Server Locations
74
Countries
83
Cities
?
IP Addresses
ZenMate used to have one of the smallest server networks on the market, but it shot up from 27 countries on offer to 74, from 1,500 servers to 3,600. That's a massive improvement, although I've seen some VPNs with as many as 190 countries – such as HideMyAss.
ZenMate is still falling behind on city-level servers, though. There are barely any city-level servers, even in the US, which has six. The countries with city-options include:

Australia (Brisbane, Melbourne, Sydney)
Germany (Berlin, Frankfurt)
UK (London, Manchester)
US (Atlanta, Chicago, Los Angeles, Miami, New York, Phoenix)
Compare this to ibVPN, which offers more than 20 cities in the US alone. With large countries like US, Canada, and Australia I really need to see city-level servers spread from coast to coast to ensure maximum speeds. 
Likewise, the whole of Asia is limited to a handful of locations, and there's only five countries in Africa and two for South America.
This small number of city-level options is likely to lead to congestion, although hopefully the most popular locations receive a large percentage of them.
Plenty of dedicated servers & works with BBC iPlayer
Streaming & Torrenting
ZenMate is a good choice to unblock streaming services. 
The app comes with an option to view dedicated servers for streaming. Beyond offering dedicated servers for Netflix and BBC iPlayer, ZenMate also has dedicated streaming servers for geo-restricted content in a whole number of countries, including:
Comedy Central in the US

RMC in France

Yie in Finland

Digi Online in Romania

Fox Sport in Brazil
And a whole host of others. This is pretty rare, and a big bonus for TV addicts.
My tests show that ZenMate is unreliable when it comes to BBC iPlayer, though. Your best bet for accessing it is through the less secure browser extension.
When the updated ZenMate 5 came along it included a dedicated BBC iPlayer server that had success in unblocking and streaming with zero trouble. However, recent tests have shown the app to be inconsistent once again, which is a shame.
It remains a solid choice for Kodi fans, though, as ZenMate's software will work so long as it's installed within an operating system that has a custom ZenMate app, like Windows or MacOS. 
Torrenting
Torrenting traffic has always been permitted on every ZenMate server. However, with its recent updates, ZenMate now also offers a number of dedicated servers for P2P, most of which are European but also include Canada, South Africa, and Japan. 
This makes ZenMate a great option for torrenters to consider as their VPN.
There is also a VPN kill switch, and its logging policy that collects only a minimum amount of metadata should make it safe.
No promises for getting around global censorship
Censorship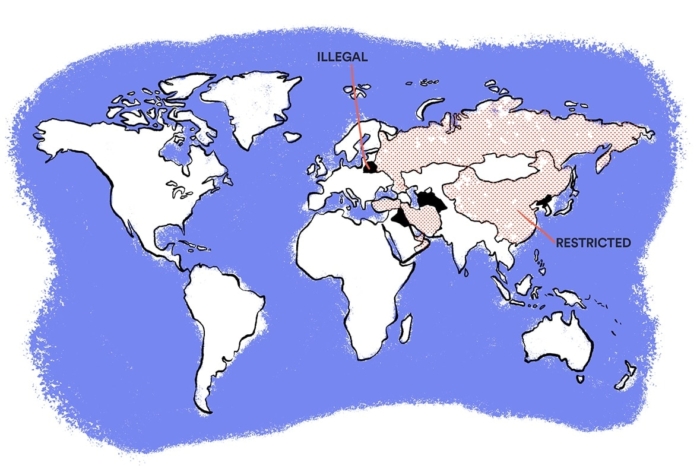 Following the 2018 VPN crackdown, ZenMate is no longer a suitable choice for China. It can't publish its apps in China because there's no guarantee that they will work reliably, and ZenMate advises that even if you choose to download the software not to purchase a premium account. 
I love ZenMate's openness on the subject but, unfortunately, it only confirms that it's not suitable for beating the censors. Click the link to take a look at my hand-picked list of the best VPNs for China.
Potential customers in Iran and Saudi Arabia are also advised against downloading the app for the same reason. ZenMate states that it is investigating ways to get around censorship issues, but can't promise an immediate solution. 
Other high-censorship countries fare better, though – on the support section of the ZenMate site there is a list of all the supported, available platforms in Turkey, Pakistan, and the UAE. Included in this list are ISPs that are known or suspected to be blocked, helping users work out the best way to connect.
Standard range of apps
Platforms & Devices
Apps
ZenMate offers the usual range of native apps for various platforms including:
Microsoft Windows

MacOS

iOS

Android

Android TV

Amazon Fire TV
The site offers manual setup guides for devices without custom apps, such as Linux, but I found them fairly tricky to follow.
ZenMate also provides one set of instructions for manually configuring a few other devices with its VPN, including routers and a couple of games consoles. Again, these aren't detailed enough for my liking, and newbies may struggle.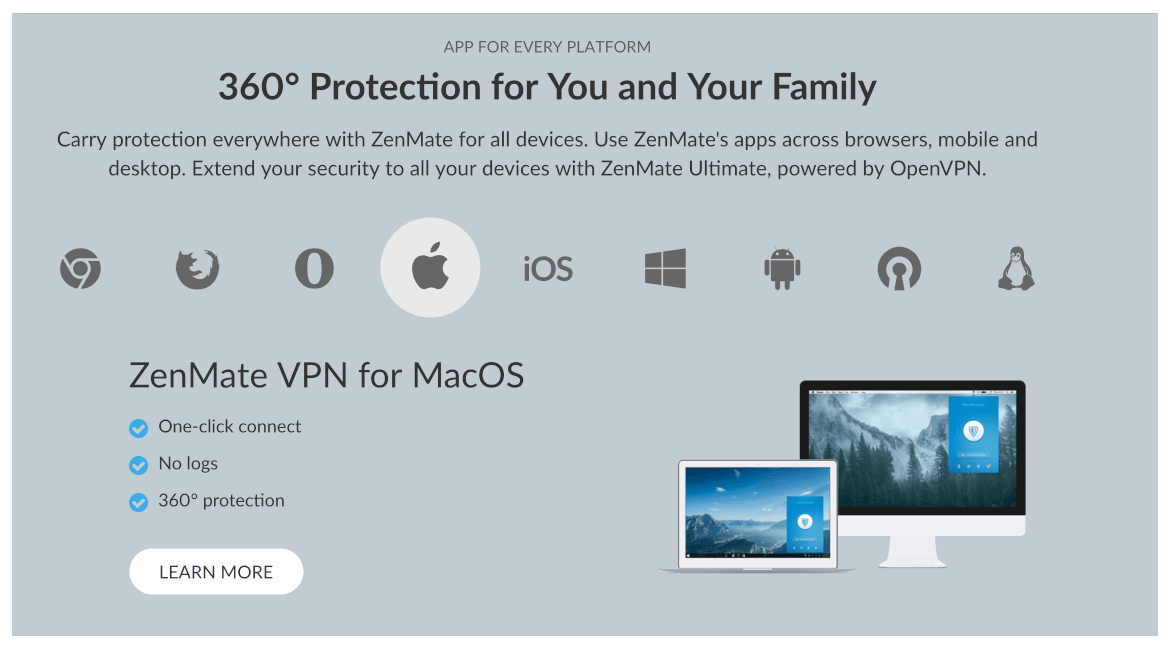 ZenMate have been extremely generous in permitting an unlimited number of devices to be connected to one account, like Surfshark do.
Games Consoles & Streaming Devices
Amazon Fire TV
Nintendo
PlayStation
Xbox
Since ZenMate's 5th generation update, its app has worked with Android TV, Amazon Fire TV, and Fire TV Stick. 
If you want to use ZenMate on your games consoles such as Xbox and PlayStation, you will have to configure your router, which protects all connected devices.
ZenMate offers a setup guide on its website but it isn't specifically for routers – more a general guide for devices that support the OpenVPN client. It's pretty basic – you'll be better off reading my own comprehensive guide for installing a VPN at router level.
Take a look at the advantages and disadvantages of installing a VPN on your router: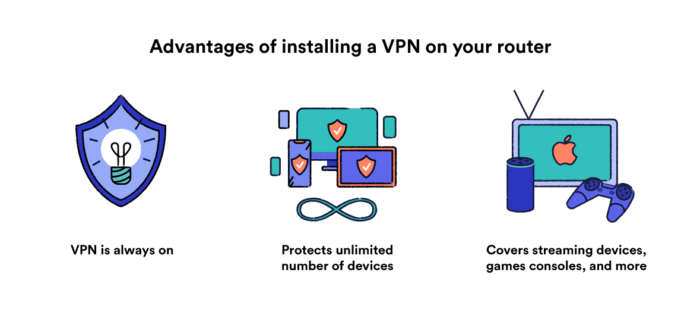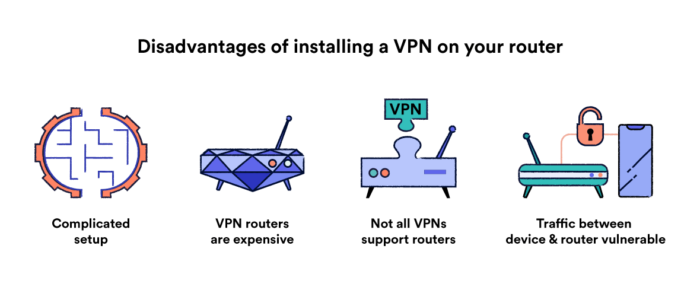 Browser Extensions
Chrome
Firefox
ZenMate actually started out as a browser extension. That's very clear when you look at the full-featured extensions for Google Chrome, Mozilla Firefox, and Opera.
The browser extensions are really impressive, offering malware and ad-tracking blockers as well as a clever feature that allows you to set different 'smart locations' for specific websites. They are a reliable way to access major streaming services, however they do provide a slightly less secure encryption – AES 128-bit encryption.
Unfortunately I ran into a few bugs with the ZenMate Chrome extension, which led to me having to delete and reinstall it. I also experienced conflicts when running both the desktop app and the extension at the same time.
Decent level of security
Encryption & Security
Protocols

IKEv2/IPSec

L2TP/IPSec

OpenVPN (TCP/UDP)

Encryption

AES-256

Security

DNS Leak Blocking

VPN Kill Switch

Advanced features

Ad Blocker
Please see our VPN Glossary if these terms confuse you and would like to learn more.
ZenMate offers a decent level of privacy when compared to top-tier VPN rivals. 
For a long time, if you wanted to use OpenVPN (like I think you should), you had to undergo manual configuration and even then it was limited only to US and UK servers. Since then, however, ZenMate has made the OpenVPN protocol inbuilt within the app and is available across all the servers alongside IKEv2 and L2TP.
Encryption is also very strong: ZenMate uses AES-256, a top cipher and considered 'unhackable'.
ZenMate also has a VPN kill switch, which stops your true IP address from being leaked by blocking all web traffic should the VPN get disconnected for any reason.
DNS leak protection is another greatly-appreciated feature, preventing DNS requests being sent to your ISP and therefore keeping your online activity private.
Be sure to enable this setting before you connect as we found the app to leak DNS requests when it was switched off.
We would have liked to see first-party DNS servers at this level, however a near zero-logs policy goes some way to making up for this.
ZenMate also provides a couple of 'premium features' on its browser extensions such as malware blocking and tracking protection. These block malicious sites and prevent third-party services from tracking you and collecting information on your online activity.
However, it's disappointing that these aren't available on the desktop client.
Other providers offer many more security extras if you are looking for higher levels of security – one we'd recommend is Astrill.
As simple as a VPN service gets
Ease of Use
How to Install & Set Up ZenMate
ZenMate's range of custom apps have always been simple, but the updated ZenMate 5 has made it even more appealing. The desktop app is the most basic of all, good for beginners with a one-click secure connection.
There are configurable settings to change the protocol and turn on the kill switch and DNS leak protection. It's far from exhaustive, though. I found myself longing for a few more advanced features to tweak as well as greater transparency about the details of my connection, such as the new IP address. 
The ZenMate browser extensions provide a great user experience, but unfortunately only encrypt your browser traffic, meaning it isn't possible to use them as a complete substitute.
No live chat or basic information
Customer Support
| | |
| --- | --- |
| Email | Yes |
| Online Resources | Yes |
ZenMate's customer support is very limited in comparison to top-tier providers, with no live chat and a lack of basic information about the specifics of the product.
What's more, email responses were very unreliable, which was incredibly frustrating when I couldn't find the answer to my questions in the list of FAQs.
Even when I did eventually get a reply, it was usually from 'Rosa the SupportBot', and mainly consisted of irrelevant answers copied and pasted from the website.
ZenMate really needs to do better on this front in order to compete with other providers – there's a number that offers genuine 24/7 support from actual humans, such as the very impressive VPNArea.
On the plus side, I loved the general privacy information in the Academy section of the ZenMate site, which covers everything from public WiFi safety to Net Neutrality issues.
The troubleshooting FAQs are also well-organized and clear but could benefit from some extra images and video to make them a little more accessible.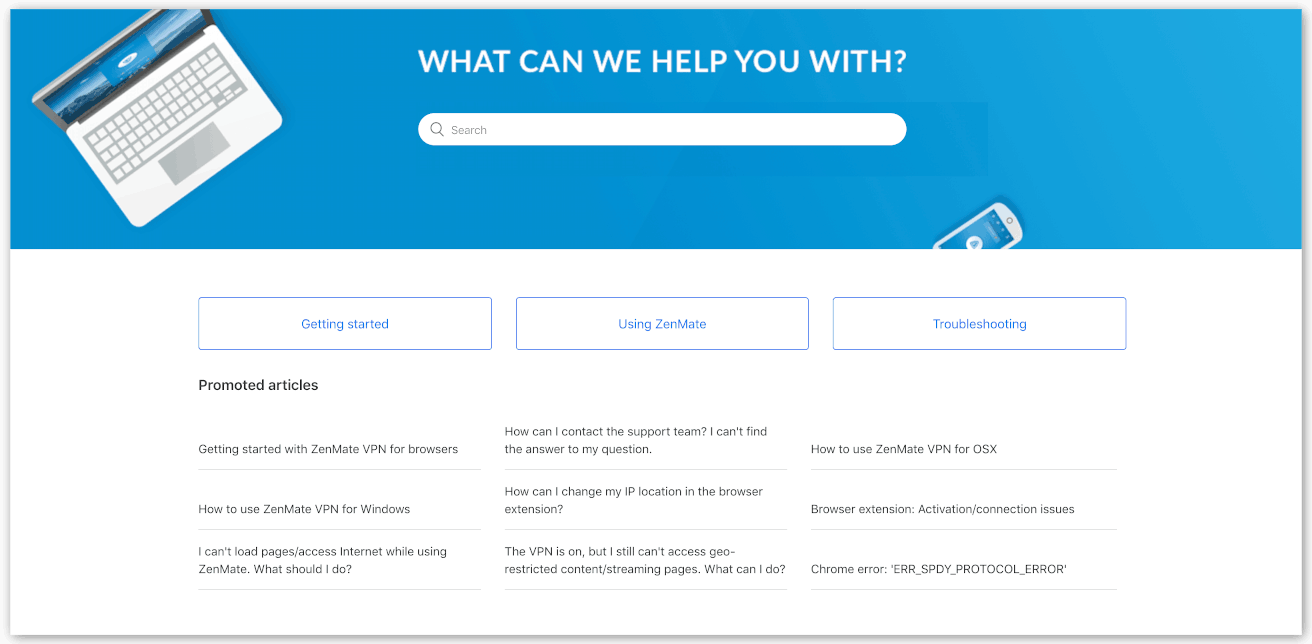 Special deal is cheap, but monthly subscription is pricey
Pricing
ZenMate Coupon
ZenMate Pricing Plan
On an 18-month plan, ZenMate is one of the cheapest VPNs on the market. It currently costs just $2.22 per month – an 80% saving (billed at $39.96 for the first 18-months and yearly thereafter).
The single month subscription continues to be quite pricey at $10.99. There's also the option of six-months at $5.39 each month (paid in one lump sum of $32.34 every six-months).
ZenMate also offers a money-back guarantee and a free trial. The money-back guarantee is genuinely 'no questions asked' with no hidden data caps or restrictions, as long as you cancel before the end of day 14 of your subscription.
You can also take advantage of ZenMate's seven-day free trial. This gives you unlimited use of the service for one week, and the great thing about it is that you aren't automatically upgraded to the paid version, meaning you don't have to hand over any billing information when you sign up.
All plans have 14-day money-back guarantee
ZenMate accepts the usual range of payment methods, including:
Most major credit and debit cards

PayPal

UnionPay
You can also pay by UK or international bank transfer. This is pretty limited in comparison to top-tier rivals, who will usually accept cryptocurrencies as well as a much wider range of international options, which is a far more privacy-friendly payment option.
Do We Recommend ZenMate?
The Bottom Line
I can't recommend ZenMate right now. It's a VPN that rarely excels, but it also rarely disappoints.
At such an exceedingly low price point, ZenMate is a VPN that I'd only be happy to recommend to someone with low expectations, or no need for a pricier top-tier VPN. As for everyone else, though, I think that you should look at the alternatives below.
Alternatives to ZenMate
If you're willing to pay whatever it takes to get the best VPN possible, then ExpressVPN is the obvious choice. ZenMates weaknesses (inconsistent international speeds, poor customer support) are ExpressVPN's strengths, not to mention everything else that it does so well. Read ExpressVPN review
Surfshark almost matches ZenMate for price when you sign up for a 24-month subscription - but it surpasses it in almost every other respect. It's reliable, safe, and great for streaming. Read Surfshark review
---
User Feedback for ZenMate
User Questions & Answers
Typical questions asked are:
Does this VPN have a free trial?
Is this VPN safe from logging?
Does it unblock Netflix?
Don't see the answer the answer that you're looking for?
We value your opinion, whether it's positive or negative. Please leave a helpful and informative review, and don't disclose personal information or use abusive language. All user reviews are moderated to ensure they meet our posting guidelines.
Already use ZenMate? Tell us what you think.
When a review is marked "Verified Customer" it means we've verified that the reviewer has had a genuine experience with the company.