What Is a VPN Server?
When you use a virtual private network (VPN) you'll usually choose between a list of server locations in different countries.
Once you've connected to one and requested a website in your browser, the VPN software on your device encrypts your connection and routes it via your chosen server on its way to the internet.
At the most basic level, VPN servers are simply standard computers designed to host and deliver encrypted tunneling services. When you access a website, the server decrypts your traffic and sends it onto its intended destination.
If your VPN is working effectively, the websites and services you access will see the IP address of the VPN server you're connected to, rather than your personal IP address.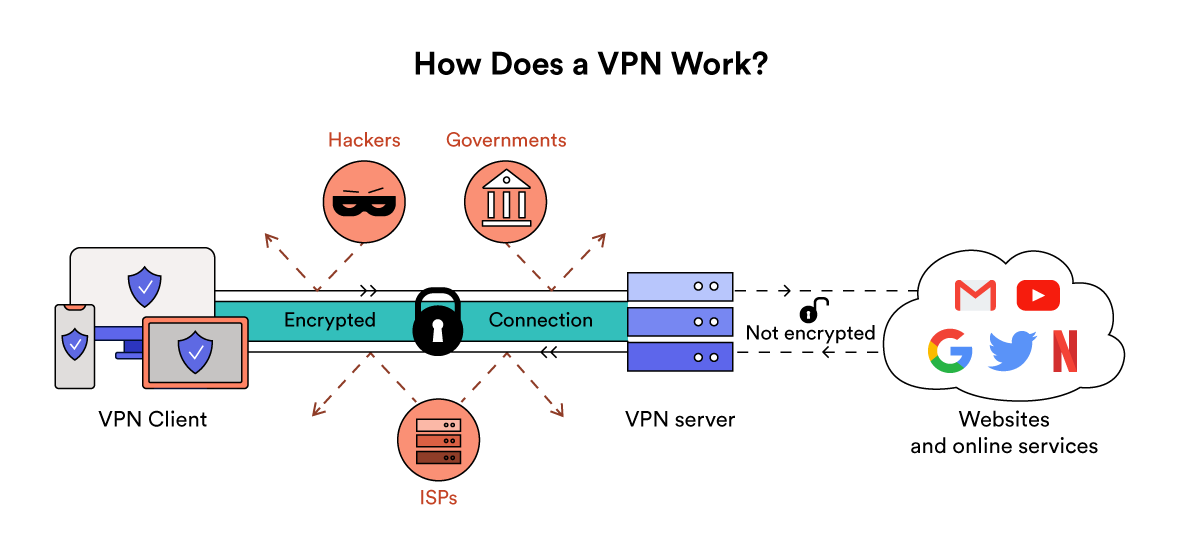 When these websites send information back to you, the data is again routed through the VPN server which encrypts and transmits it back to your device. The VPN software on your device then decrypts it so it can be loaded in your web browser.
This process establishes a secure communication channel between your device and the VPN server, known as a VPN tunnel. You can read more about VPN encryption and VPN tunnels in our in-depth article on how VPNs work.
VPN servers can be either physical or virtual, and VPN providers can either rent or own the servers they use.
In the next section, we'll discuss the issue of server ownership. Alternatively, jump to our chapters on virtual machines or virtual server locations.