VPN, Internet Rights & Security Research
Our research and investigations explore key issues relating to VPN software, internet censorship, digital rights, and cybersecurity. Our goal is to raise awareness about these important topics. Ultimately, we aim to make the internet a safer, less restricted, and more private space for everyone.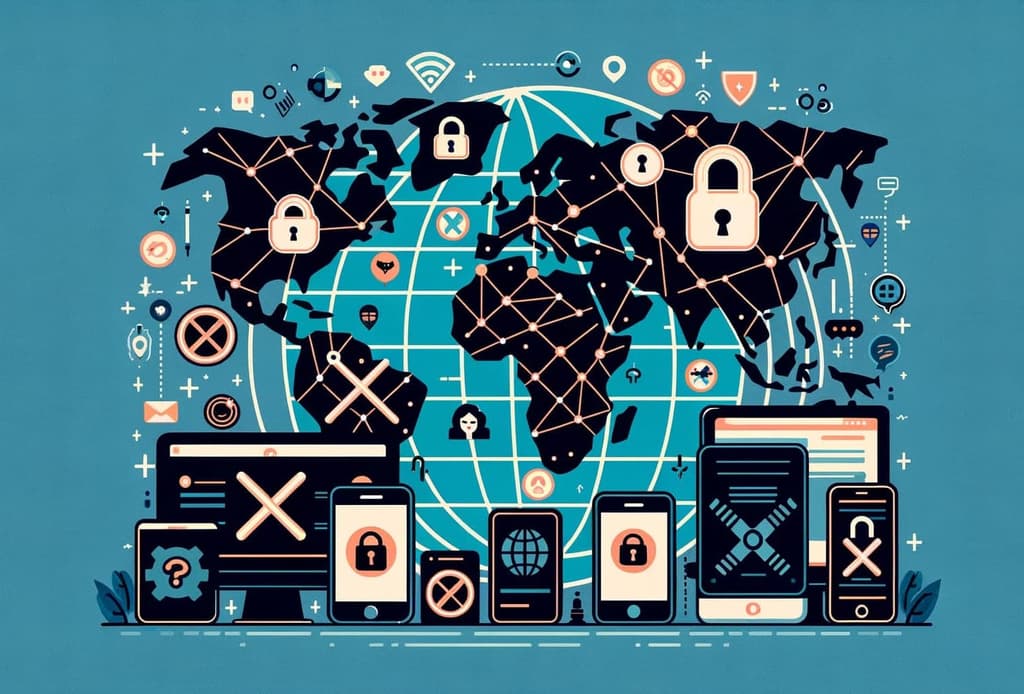 ON SPOTLIGHT
Internet Shutdowns
Government Internet Shutdowns Have Cost $50 Billion Since 2019
Our live internet shutdowns index measures the financial consequences in real-time and provides information on previous years' data.
---
VPN Software
VPN software has become an increasingly essential tool for people affected by surveillance and internet censorship around the world. However, as its popularity continues to grow, so too does the number of risky VPN services that pose a potential risk to users' privacy and security.

Our VPN research aims to better understand this rapidly-changing industry through investigations into VPN demand, the motivations behind global VPN usage, and the safety of popular free VPN applications.
---
Internet Censorship
Internet outages, disruptions, and other forms of online censorship affect millions of people every year. Withholding access to information not only infringes on citizens' digital rights, it also has a wider political, social, and economic impact that we explore in these investigations.
---
Internet Security
Internet security and online privacy go hand-in-hand. In our security research, we track emerging trends in cybercrime to help consumers avoid common scams and understand the true value of their personal data.
---
Digital Privacy
We have extensive experience analyzing mobile and web applications to identify the risks they pose to users' privacy. From intrusive permissions to excessive data collection and sharing, many popular applications surreptitiously spy on their users in an effort to profit from their data.

In our Privacy research, we aim to highlight the dangers of downloading software without the proper due diligence, and of the privacy risks that can arise.
---
Surveillance
Surveillance technologies are becoming more pervasive, more invasive, and more sophisticated. Though some of this technology is proportionate and legitimate, some of it drastically threatens citizens' right to privacy.

In these investigations, we explore the rise of surveillance technologies worldwide, along with the companies that power them.
---
Our Research Experts
Simon Migliano

Head of Research

Simon Migliano leads our research and testing into VPN applications, as well as wider investigations into internet privacy and security matters. Utilizing these findings, he produces in-depth VPN reviews and expert guidance on online safety.

His work examining dangerous free VPNs, identity theft, and internet censorship has been featured in over 1,000 publications worldwide including the BBC, CNET, Wired, and the Financial Times.