The Five, Nine, and Fourteen Eyes Alliances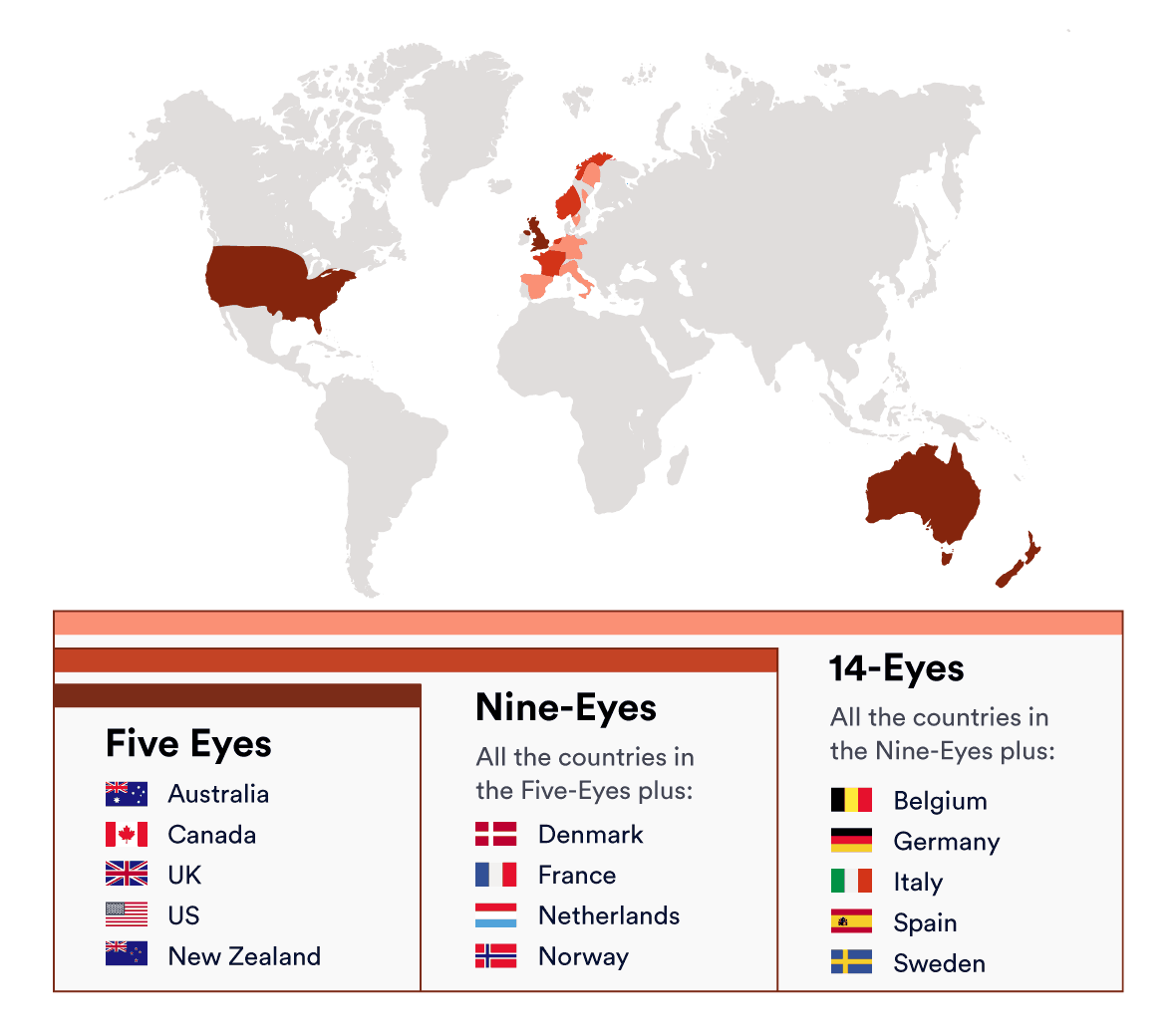 Most users think of the NSA or GCHQ when they think of bulk surveillance. In truth, almost every country has its own respective signals intelligence (SIGINT) authority.
These agencies focus on law enforcement, data collection, and counterintelligence by intercepting electronic signals and online communications.
National authorities are often restricted in terms of the extent to which they can surveil their own population. This produces a powerful motive for them to work together and share information.
The Five, Nine, and Fourteen eyes alliances are international agreements that help to generate this kind of coordinated surveillance.
Here is a list of the global surveillance entities you should be aware of: