SkyVPN Review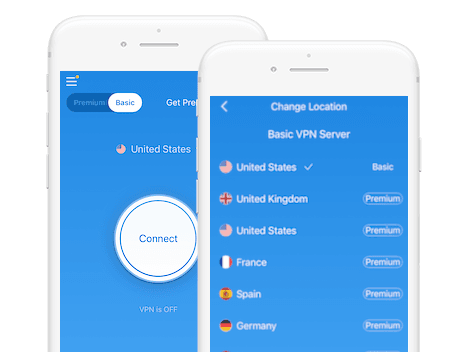 Privacy & Logging Policy
Who is SkyVPN?
SkyVPN, Inc. is based in Hong Kong with obscure, hidden links to Chinese ownership.
Our free VPN ownership research revealed that SkyVPN Inc. is owned by Tengzhan Hongkong Limited (騰展香港有限公司), which refers to itself as SkyVPN Inc, Secure Sentry Communications, and Dingtone, depending on where you look.
Its corporate address is registered at Rm 2103 Futura Plaza 111 How Ming St, Kwun Tong, Hong Kong.
The Tengzhan Group acquired Dingtone in 2015, according to this Chinese language disclosure document as there is no other reference in English language media.
Tengzhen Hong Kong Ltd incorporated in December of that year with You Xiumie (游秀妹) as director and sole shareholder.
None of this is easily available to find. There is nothing on SkyVPN's website that alludes to its ownership or corporate history anywhere.
You can't trust this VPN service. The Chinese government could potentially demand logs and information on any of its users whenever it pleased, and SkyVPN would have to cooperate.
Logging Policy
SkyVPN has a huge list of logged data.
Its privacy policy states that it keeps a lot of information.
SkyVPN collects all this data:
Aggregate bandwidth usage

Temporary usage data

Real-time analysis of internet and data traffic, including originating IP and destination IP

Cookies, tracking pixels, and related technologies for targeted ads

Email address and contact details

Information on support requests

"Certain information" from your device

Device make and model

Mobile web browser type and version

IP address

Mac address

Operating system

Location information

Mobile Country Code information

List of applications installed on your device

"Other technical data" from your device
Despite all that SkyVPN claims that unlike many VPNs that track you, "SkyVPN never does like that." [sic]
SkyVPN is also quite open about how:
"Ads appearing on SkyVPN Software or any of our websites may be delivered to users by advertising partners, who may set cookies."
We always raise an eyebrow when we read an unspecific statement like "other technical data" and "certain information" which can include anything – a lack of specifics is never good.
One thing SkyVPN is specific about is how it will hand over your data to whichever court asks for it.
Speed
Painfully slow speeds
Here are the results we recorded when connected to a nearby SkyVPN server:
Local Speed Test results before using SkyVPN:
Download Speed: 94Mbps
Upload Speed: 98Mbps
Ping: 3ms
Local Speed Test results with SkyVPN:
Download Speed: 9Mbps
Upload Speed: 9Mbps
Ping: 8ms
Download speed loss when SkyVPN is running: 90%
Worldwide Speed Tests
Here are the results from when connected to international SkyVPN server locations:
USA:

Download: 9Mbps
Upload: 9Mbps

Germany:

Download: 9Mbps
Upload: 9Mbps

Singapore:

Download: 8Mbps
Upload: 7Mbps

Australia:

Download: 8Mbps
Upload: 3Mbps
SkyVPN can't manage more than 10 Mbps in download speeds – it's one of the worst sets of speeds we've ever seen.
Server Locations
Surprisingly decent desktop server list
18 Countries
18 Cities
Not DisclosedIP Address
SkyVPN has one US server to connect to when using the 'Basic' version on Mobile, including both iOS and Android. You have to pay for more.
Its desktop app, however, is much better, with a surprisingly decent 18 servers available.
These nations include:
Australia

Brazil

Canada

France

Germany

Hong Kong

India

Israel

Netherlands

Norway

Poland

Russia

Singapore

South Korea

Spain

Turkey

United Kingdom

United States
For a free VPN, this is a surprisingly diverse and encompassing server list, with representatives from South America, Asia, North America, the Middle East, and Europe.
Without city-level server choice, you're stuck with one server to cover large land masses like Canada, Australia and the US, though, and it doesn't tell you where exactly the servers are based.
We checked and Canada's server is in Toronto, New Jersey represents the US, and Brisbane is Australia's. If you're not near these places and want to use a SkyVPN local connection, your speeds are going to be even worse than the ones we recorded.
Streaming
Doesn't work for streaming
We tested on the single UK server for BBC iPlayer and found it doesn't unblock the streaming service.
SkyVPN also fails to unblock any of Netflix's global libraries.
Fans of Netflix or BBC iPlayer shouldn't waste their time with SkyVPN.
That's especially the case with SkyVPN's one-server mobile app. It has no UK server and the single US one doesn't unblock Netflix.
Torrenting
Not recommended for torrenting
SkyVPN does allow P2P file-sharing on most of it servers. However, it explicitly states in its Terms of Service that P2P activity is not permitted on some servers, including:
Therefore you shouldn't attempt it as you'll be violating the Usage Policy and could be suspended from using the service.
Torrenting is yet another activity we simply can't recommend SkyVPN for.
Bypassing Web Censorship
Won't beat censorship
SkyVPN has no obfuscation features to hide the fact that you're using a VPN, and we don't even know what security protocol it uses — because it won't tell us.
If you need a VPN to combat internet restrictions, there are far better options. We recommend reading our guides on the best VPNs for the UAE and how to bypass Chinese censorship.
Security & Technical Features
Unknown security implementation
| Protocols | Available in SkyVPN |
| --- | --- |
| IKEv2/IPSec | No |
| OpenVPN (TCP/UDP) | No |
| WireGuard | No |
| Undisclosed | Yes |
| Encryption | Available in SkyVPN |
| --- | --- |
| AES-128 | No |
| AES-192 | No |
| AES-256 | Yes |
| Blowfish | No |
| ChaCha20 | No |
| Security | Available in SkyVPN |
| --- | --- |
| DNS Leak Blocking | No |
| First-party DNS | No |
| IPv6 Leak Blocking | No |
| Supports TCP Port 443 | No |
| VPN Kill Switch | No |
| WebRTC Leak Blocking | No |
| Advanced Features | Available in SkyVPN |
| --- | --- |
| Ad Blocker | No |
| Dedicated IP | No |
| Double VPN | No |
| Smart DNS | No |
| Static IP | No |
| SOCKS | No |
| Split Tunneling | No |
| Tor over VPN Server | No |
| Tracker Blocker | No |
Similar to other low-tier free VPNs such as SuperVPN, SkyVPN reveals hardly any details about encryption or security on its website or app.
Don't make the same mistake as its millions of users – this is our biggest concern yet.
SkyVPN talks about "military-grade" encryption and we did find mention of the claim it uses 256-bit AES encryption, which is a positive as this is strong encryption.
But there's no information regarding SkyVPN's chosen VPN protocol, so we have no idea whether it's OpenVPN, IKEv2, or possibly something far less secure, such as PPTP.
We've messaged SkyVPN multiple times to ask, but have received no response.
There's no VPN kill switch, so if the SkyVPN connection was to drop without you noticing your true IP address would be exposed to anyone who wanted to see it.
Device & OS Compatibility
Available on popular devices
Apps
Windows

Mac

iOS

Android
It was originally designed just for mobile, but was later adapted for desktop, which becomes very apparent when you compare the two versions of the app.

On the free plan it's only possible to use the VPN on one device at a time, so if you're looking to protect multiple devices simultaneously you're out of luck.
Ease of Use
Simple, but cheap & sparse
How to Install & Set Up SkyVPN
SkyVPN even claims to have no pop-up ads, which is blatantly false – the free version is packed with them.
Testing our speeds, it wasn't long before we were told that our "data has been used up" and that we had to upgrade to VIP.
However, if you close that window you can, in fact, reconnect again and continue to use SkyVPN for free.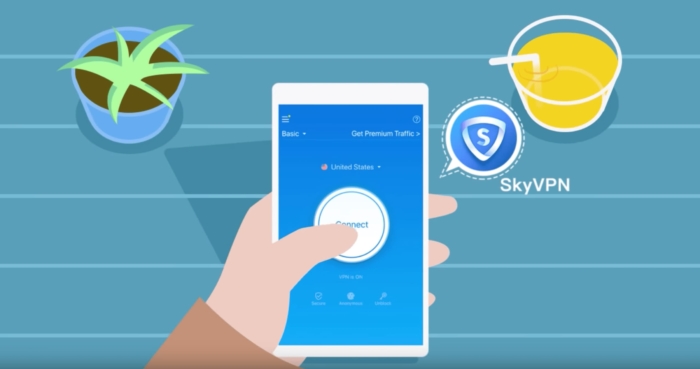 It's simple, with a standard 'Connect' button in the middle of the screen and the server list just above, but SkyVPN is so basic it's essentially stripped of anything useful.
Customer Support
Barely any help available
| Customer Support | Available in SkyVPN |
| --- | --- |
| 24/7 Live Chat Support | No |
| 24/7 Email Support | No |
| Chatbot | No |
| Live Chat Support | No |
| Email | Yes |
| Email Support via Online Form | No |
| Tutorial Videos | No |
| Online Resources | Yes |
SkyVPN comes with an extremely limited FAQ and an email address for support.
That's it.
And its answers to the questions are bad.
We contacted SkyVPN's support email address multiple times to test how quick and helpful it was, but received no response.
The Bottom Line
Avoid using SkyVPN
SkyVPN is one of the worst VPNs we've tested. Avoid it, whatever you do.
Shady ownership, really bad speeds, awful logging policy, no streaming access — there's nothing it does well at all.
Consider one of our VPN recommendations below instead.
Alternatives to SkyVPN
Windscribe
Windscribe has a free version of its app that gets at least some things right. If you don't want to pay, turn your attention to this service which is our #1 free VPN recommendation. Read Windscribe review
Surfshark
Surfshark is a premium VPN, but not a pricey one. For a budget service, you get a lot of quality, including reliable access to streaming sites. Read Surfshark review
---
User Feedback for SkyVPN