Encryption Glossary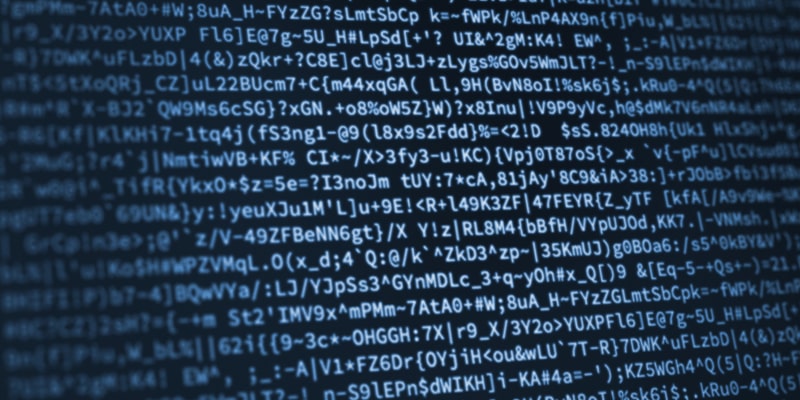 Let's start by defining some of the important terms we use when talking about encryption:
| Term | Definition |
| --- | --- |
| Algorithm | A set of instructions that need to be followed (by software) in order to solve a problem. A cipher is an algorithm for performing encryption or decryption. |
| Authentication | A process to ensure and confirm a user's identity. |
| Bit | Short for 'binary digit', it's the smallest unit of data in a computer. |
| Block | A group of bits of fixed length (e.g. 64 bits) |
| Block Size | The maximum length of a group of bits. |
| Brute Force Attack | A method to try and guess a secret by trying every possible combination of characters. It's a crude, exhaustive effort rather than a more complicated or strategic one. Imagine you can't open the padlock on your locker – rather than trying to remember the code, by brute forcing it you simply try every combination from 000 through to 999 until it opens up. |
| Cipher | An algorithm for performing encryption and decryption. |
| Cryptography | The art of writing and solving codes to create secure messaging, designed so that only the intended parties can process and read it. |
| Encryption | The process of converting data into a code in order to prevent unauthorized access to it. |
| Firewall | Software which monitors and controls packets of data incoming or outgoing from a network. You'll likely be familiar with the one on your desktop or laptop computer, which is designed to watch out for hackers and viruses. |
| Handshake | A process that initializes the connection between two computers – like its name suggests, it's a greeting that establishes the rules for communication. |
| HTTPS | It stands for 'Hypertext Transfer Protocol Secure', but no one ever calls it that. It's a secure version of HTTP, the protocol that is the foundation of the web, and is used to ensure communication between devices and websites stays authenticated, private, and secure. |
| Kernel | The core of an operating system. In a computer it controls the operation of the computer and its hardware. |
| Key | A string of bits used by a cipher to convert 'plain text' (unencrypted information) into ciphertext (encrypted information), and vice versa. A key can vary in length – generally, the longer it is, the longer it would take to crack it. |
| Packet | A packet is a unit of data routed between an origin and destination on a network, and made up of a header, the payload (your data), and the trailer, and normally of a specific set size, which matches the network MTU (Maximum Transmission Unit) size. When data needs to be sent over a network, if it's larger than a packet it may need to broken down into multiple data packets, which are then sent individually and the data reassembled at the destination. |
| Port | Just as a boat docks at a physical port, computing ports represent the 'endpoint' of communication. Any information reaching your device does so via a port. |
| Protocol | A set of rules used to negotiate a connection between a VPN client and a VPN server. Some are more complex or secure than others – OpenVPN and IKEv2 are some popular choices. |
Now we know what the terms mean, it's time to explain what encryption is and does in more depth.