Disclosure: Top10VPN is editorially independent. We may earn commissions if you buy a VPN through links on our site.
Our Verdict
Touch VPN is a below-average free VPN. It's slow, has an intrusive logging policy, and barely any customer support. It fails to unblock streaming services and it uses outdated encryption protocols like PPTP. Touch VPN is not a secure VPN and we strongly recommend you avoid it.
Touch VPN describes itself as "The VPN service that keeps your phone, tablet & desktop secure & private."
As of writing, the VPN service has over 10 million installs on Android alone, but do these big numbers make for a quality VPN? As it turns out, 10 million people can in fact be wrong.
We carefully analyzed Touch VPN's mobile apps and can confirm the service is: slow, insecure, no good for unblocking websites or safe torrenting.
In this Touch VPN review we'll detail every aspect of the VPN, and answer questions smart internet users want to know. For example:
Is Touch VPN safe & trustworthy to use?
Is TouchVPN a good free VPN?
How does Touch VPN work?
Is Touch VPN better than Hotspot Shield?
See our list of top-rated and safe free VPNs
Instead of running risks using Touch VPN, use an affordable VPN like IPVanish. It's a very safe and private VPN.
Try IPVanish VPN or read our updated IPVanish review.
Before we dive into this review, here's a quick summary of the VPN's pros and cons:
Touch VPN Pros & Cons
Pros
Simple user-friendly mobile app

No personal or payment details required on signup
Cons
Uses the least secure VPN protocol (PPTP)

Very intrusive logging policy

Doesn't unblock streaming services

Torrenting not permitted on any servers

No advanced privacy features such as kill switch

Barely any customer support
Touch VPN Key Data
| | |
| --- | --- |
| Data Cap | Unlimited |
| Speed | 40Mbps |
| Logging Policy | Intrusive Logging |
| Data Leaks | No |
| Jurisdiction | US (Five-Eyes Member) |
| Servers | Not disclosed |
| IP Addresses | Not disclosed |
| Countries | 18 |
| US Netflix | No |
| Torrenting | No |
| Works in China | No |
| Support | Email and Online Resources Only |
| Official Website | TouchVPN.net |
Touch VPN Category Ratings
We test and review every VPN in seven key areas. Here's how Touch VPN performs in each category:
Privacy & Logging Policy: 0.1/10
Encryption & Security: 2.5/10
Speed & Reliability: 5.6/10
Streaming & Torrenting: 1.0/10
Bypassing Censorship: 1.0/10
Ease of Use: 3.9/10
Customer Support: 1.9/10
To learn more about how we review VPN services, consult our comprehensive VPN testing process.
Touch VPN's logging policy is a concern
Ownership & Logging Practices
Privacy & Logging Policy Rating: 0.1/10
Touch VPN claims that it "only collect[s] a limited amount of information." We went through its privacy policy with a fine-toothed comb and can say that is a lie.
Here's a list of everything Touch VPN logs:
Account information: name, username, email, password

Billing name 

Billing contact details: street address, email, payment instrument

Bandwidth usage

How long you use the service

Device identifier

Browser type

Device type

Device settings

Operating system versions

Network information

Internet Service Provider (ISP)

Carrier name

Signal strength

Information about server requests

Device and app used to make the request

Timestamps

Referring URLs

Approximate location
After all this, Touch VPN declares:
Our VPN products do not log any information that associates your identity with your VPN browsing activity.
The fact that Touch VPN needs to know your "approximate location" based on your IP address goes to show how far it is from being a privacy friendly VPN.
The service justifies the above by claiming that knowing your location helps "to provide you with [a] better service.' How this is supposed to work exactly, we're not quite sure.
Touch VPN talks about how it uses "tracking technologies", such as cookies and page tags. It's basically tracking all of your clicks and activities.
You even have to allow the app to track your phone in your settings in order to use it.
The VPN service is also prepared to "allow our business partners to place certain tracking technologies in our services." These "business partners" include 1Password and Identity Guard.
In summary, Touch VPN's privacy policy is a mess.
US-based Ownership
Touch VPN is owned by Touch VPN Inc., which has been active since 2014. The company is also the developer behind the service VPN 360.
In 2015, Touch VPN was bought by AnchorFree, the company originally behind Hotspot Shield and Betternet.
In 2019, Anchorfree rebranded to Pango, which later merged with Aura, all based in the United States. In other words, Touch VPN is a US company.
Being American-owned is far from ideal, as the United States has extremely intrusive privacy laws and is a founding member of the Five-Eyes intelligence-sharing alliance.
Since Touch VPN logs users' web activities, the fact the VPN company is based in the United States is of great concern.
Average connection speeds
Speed & Reliability
Speed & Reliability Rating: 5.6/10
In the absence of fully fledged apps for desktop, we ran Touch VPN through our speed tests as a mobile VPN. 
We found the speeds to fluctuate wildly. But this was the average result:
Download speed without Touch VPN: 50 Mbps
Download speed with Touch VPN: 40 Mbps
Our download speed loss when Touch VPN is running: 20%
Local Speed Test Results
Before using Touch VPN:
Download50

Mbps

Upload50

Mbps

Ping3

ms
When connected to Touch VPN:
Download40

Mbps

Upload49

Mbps

Ping12

ms
As you can see, TouchVPN isn't terrible as far as same-country connections are concerned. 
How about other locations?
We put all the VPN apps through our rigorous speed testing process to determine the average speeds for multiple locations across the globe. These are the average speeds you can expect:
USA:

30Mbps

(download) &

28Mbps

(upload)

Germany:

3Mbps

(download) &

3Mbps

(upload)
While we picked up shockingly bad speeds when connecting to Germany, we got some fairly decent results when connecting all the way to the US. Just what sort of performance you'll get from Touch VPN is hard to predict. 
Small server network concentrated in Europe
Server Locations
Undisclosed number of
IP Addresses
Touch VPN's free mobile app for Android includes 18 server options, including:
Canada

Czech Republic

Denmark

France

Germany

Republic of Ireland

Italy

Netherlands

Norway

Romania

Russia

Spain

Sweden

Switzerland

Turkey

Ukraine

UK

US
This isn't a large or particularly diverse selection of servers.
North America is poorly server with only two server locations marked as Canada and the US.
The VPN network is overwhelmingly focused on Europe. There are no servers in Australia, in Asia or in South America.
We recommend HideMyAss! for a much wider selection of servers. You can read our review of HMA VPN here.
The iOS version is be limited to a single 'Optimal Server' option, which is extremely limiting.
We also discovered that didn't always connect to the location we selected. Connecting to the Russian server, our IP was registered in Ireland.
This is an unreliable VPN service.
Does TouchVPN work with Netflix?
Streaming & Torrenting
Streaming & Torrenting Rating: 1.0/10
Like most free VPNs, we suspect Touch VPN appeals to a lot of people for streaming alone.
We tested the Touch VPN Chrome extension to find out if it unblocks BBC iPlayer or Netflix on a desktop computer.
We found that TouchVPN consistently fails to unblock US Netflix and other streaming services on both desktop and mobile devices.
We were hoping Touch VPN would at least work for your entertainment needs, even if it throws your privacy out the window. The truth is TouchVPN is absolutely useless.
The solution is to use one of these free VPNs to bypass geo-restrictions and stream video content from abroad.
Torrenting
Touch VPN is not recommended for torrenting, either. It doesn't support P2P activity on any of its servers, it's got an invasive privacy policy, no advanced security features, and its jurisdiction is in the privacy-unfriendly US — bad news for torrenters.
If you're looking to protect your P2P activity, we recommend looking at our recommended free VPNs for torrenting, instead.
No obfuscation to beat censors
Bypassing Censorship
Bypassing Censorship Rating: 1.0/10
Touch VPN is no good if you need to connect outside of China or any other highly-censored country. 
There are no obfuscation tools to hide the fact that you're using a VPN, so your government or ISP can detect and block your traffic with little effort if they wanted to. 
Even if by chance you're able to bypass China's Great Firewall, or other blocks in censoring countries, Touch VPN doesn't have the necessary security features to maintain your privacy.
Let's not forget its ridiculously intrusive logging policy that means all of your online activity is monitored and stored, meaning it's barely an improvement on not even using a VPN. 
Browser extension only for desktop
Platforms & Devices
Apps
iOS

Android
If you recall that Touch VPN claims to keep "your phone, tablet & desktop secure & private," we can 100% confirm that this is not true, for the simple fact that it isn't even available on desktop.
Touch VPN says that it is available for Windows and MacOS, but that hasn't been the case for as long as we've been testing the service, which is over a year now.
The app exists in both the Windows and Apple store but isn't available to download. Asking about this, we received a generic, corporate response:

There are no manual workarounds for other devices so you can't install Touch VPN at router level, nor can you use it with any games consoles or streaming devices.
Browser Extensions
Chrome

Firefox
Despite the lack of desktop apps, you can still download Touch VPN as a Chrome and Firefox browser extension—it's free and very easy to use. 
It comes with the option to connect to seven countries, including:
Canada

France

Germany

Netherlands

Russia

UK

US
Touch VPN is misleading when it says its service is available on MacOS and Windows, as a browser extension is not, strictly speaking, a VPN service – it's simply an unencrypted proxy that will spoof your location.
Outdated encryption protocols and poor security
Encryption & Security
| | |
| --- | --- |
| Protocols | PPTP |
| Encryption | Undisclosed |
| Security | WebRTC Leak Blocking |
| Advanced features | Ad Blocker |
Encryption & Security Rating: 2.5/10
Touch VPN is not safe. It uses the PPTP protocol, which is an insecure, easy-to-crack encryption protocol that is very outdated. There's also no kill switch available within the app, which puts your information and privacy at risk should your internet connection fail for any reason.
Its logging policy is incredibly invasive and includes the collection of personal data such as your IP address, location, browsing activity, and device type.
The Chrome extension does come with additional features including a tracker blocker, cookie blocker, malware blocker, and WebRTC blocker. You can also alternate between IPSec and Hydra TCP protocols. That said, this does not make up for the lack of security provided by the rest of the VPN service.
Overall, there's no way we can recommend Touch VPN to anybody who takes their online privacy and security seriously.
Extremely simple applications
Ease of Use
How to Install & Set Up Touch VPN
Ease of Use Rating: 3.9/10
Installing the app on Android, we were asked to include payment details. But don't worry, you can select 'Skip' to can access the app without giving away any payment details, so don't be fooled.
Touch VPN couldn't be easier to add as a Chrome extension. All it requires is a click from the store or website. 
The extension is easily used too. A simple drop-down with server options.
You can't get much simpler really, and that's one of TouchVPN's few positives, even if that's at the expense of a robust service. 
Barely any customer support
Customer Support
| | |
| --- | --- |
| Email | Yes |
| Online Resources | Yes |
Customer Support Rating: 1.9/10
Touch VPN comes with absolutely no support other than email.
The 'FAQ' on the website is a drop down menu, but it doesn't respond to your clicks. It's just for show.
But if you go to 'Support' you'll find some actual information.
There are, however, only these solutions: 'I Can't Connect' and 'Can't Access Netflix'. There are also instructions on how to 'Cancel iOS Subscription'.
There needs to be way more information here before we could consider it properly useful.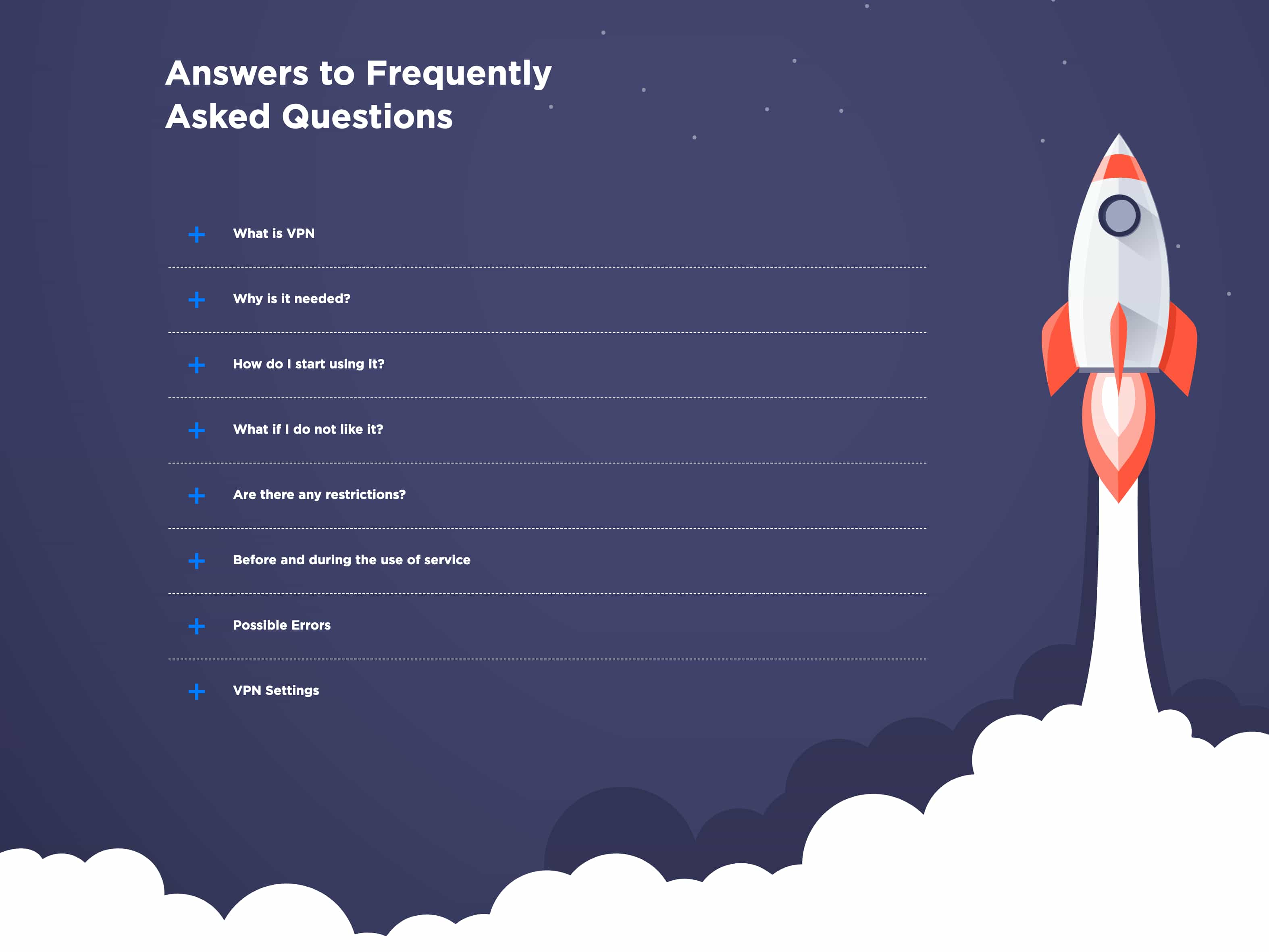 There is an email option, and responses were quick enough, but they were generic and corporate – we didn't really feel like we were being listened to.
Touch VPN has got a lot of work to do when it comes to customer support. 
Do We Recommend Touch VPN?
The Bottom Line
TouchVPN is a poor quality VPN in almost every aspect. It provides lacklustre speeds, zero customer support, and will not work to unblock streaming services. The encryption protocols are outdated and its invasive logging policy puts your privacy at risk.
It even gets its own name wrong on its website, calling itself WVPN, which is perhaps a hold-over from an old name it has since rebranded from. The website also includes placeholder text where someone has either forgotten to write actual information, or simply not bothered to.
Overall, this is a highly unprofessional and useless VPN that falls far below average for both entertainment and privacy purposes. We recommend you avoid Touch VPN entirely and consider more established free VPN services such as Windscribe and Hotspot Shield.
Additional research by David Hughes
Alternatives to Touch VPN
Windscribe
Windscribe Free is currently the best free VPN. It's very secure as free services go and picks up some nifty speeds. It protects without costing a cent. Read Windscribe review
Hotspot Shield
Hotspot Shield is owned by the same company as Touch VPN, and it's a much better choice in general. There is a free version of the app, but we recommend the safety guarantee that comes with a premium subscription. Read Hotspot Shield review
---
User Feedback for Touch VPN