Disclosure: Top10VPN.com is reader-supported. We may earn commissions if you buy a VPN through links on our site.
Touch VPN Review
Our Verdict
Touch VPN is a popular free VPN for iOS and Android. The VPN has average speeds, an intrusive logging policy, and barely any customer support. It fails to unblock streaming services and uses outdated encryption protocols like PPTP. Touch VPN is not a secure service at all and we recommend you avoid it at all costs.
With 10 million Android installations, Touch VPN boasts big numbers.
It describes itself as "The VPN service that keeps your phone, tablet & desktop secure & private."
But is that the truth? And do big numbers make for a quality VPN?
That's what we are here to find out, as well as answering all the questions that smart VPN shoppers like you want the answers to, such as:
Is Touch VPN safe & trustworthy to use?

Is TouchVPN any good?

How does Touch VPN work?

Is Touch VPN better than Hotspot Shield?
First, here's a quick summary of Touch VPN's pros and cons:
Touch VPN Pros & Cons
Simple user-friendly mobile app
No personal or payment details required on signup
Uses the least secure VPN protocol (PPTP)
Very intrusive logging policy
Doesn't unblock streaming services
Torrenting not permitted on any servers
No advanced privacy features such as kill switch
Barely any customer support
Touch VPN Key Summary
| | |
| --- | --- |
| Data Cap | Unlimited |
| Speed | 40Mbps London to London |
| Logging Policy | Intrusive Logging |
| Data Leaks | No |
| Jurisdiction | US (Five-Eyes Member) |
| Servers | Not disclosed |
| IP Addresses | 18 |
| Countries | 18 |
| US Netflix | No |
| Torrenting | No |
| Works in China | No |
| Support | Email and Online Resources Only |
| Official Website | TouchVPN.net |
As it turns out, 10 million people can in fact be wrong. If those facts and figures above aren't enough to convince you, read on for our full TouchVPN review – and to find out just why it's such a bad choice.
Who is Touch VPN?
About & Logging
Touch VPN Inc. has been active since 2014. 
Touch VPN Inc. is also the developer behind VPN 360. You can read our review of that VPN here. 
In 2015, Touch VPN was bought by AnchorFree, the Goldman Sachs-backed security firm which also owns Hotspot Shield and Betternet. 
Speaking about the purchase at the time, Craig Vachon, Corporate Development Leader at AnchorFree optimistically said: 
"We envision that the combination of our companies' technologies may make other VPN companies' technology obsolete."
In 2019 Anchorfree rebranded to Pango. Pango is listed at 1800 Seaport Blvd, Redwood City, CA 94063, United States. This means that Touch VPN is a US-based VPN.
This is bad news as the US has extremely intrusive privacy laws and is a primary member of the Five-Eyes intelligence-sharing apparatus.
The CEO of Pango is Sujay Jaswa. Jaswa was educated at Princeton and Harvard and has lectured on business at Stanford. 
He also does interviews in which he offers advice on how to make it in business. He was the CFO of Dropbox from 2010 to 2015, so he's no stranger to popular software, and Kayne West was a guest at his wedding. 
On Pango's board are some big-hitters: Jeffrey Katzenberg (former CEO of Dreamworks and former Chairman of the Walt Disney Studios), former CEO of Anchor Free David Gorodyansky, as well as Accell partner Sameer Gandhi. 
But we also came across the name Northghost a few times during our research. For example, the support email for Touch VPN comes under the domain @northghost.com.
We found no website or contact details for Northghost. It could just be a purchasing hub for the Touch VPN. Inc apps. 
We weren't able to find much about Northghost, but we did discover the alleged inventors of Touch VPN — three Russians by the name of Alexey Skutin, Igor Glotov, and Stanislav Ovsyannikov.
Russia usually spells bad news for VPNs, but it also makes sense that Russian citizens would be keen to create one, given how heavily monitored Russian internet is. All three of the men have an association with the US cloud services provider Jelastic. 
Logging Policy
Touch VPN claims that it "only collect[s] a limited amount of information."
We went through its privacy policy with a fine-toothed comb and can say that, in fact, is a lie. Here's everything Touch VPN logs:
Account information: name, username, email, password

Billing name 

Billing contact details: street address, email, payment instrument

Bandwidth usage

How long you use the service

Device identifier

Browser type

Device type

Device settings

Operating system versions

Network information

Internet Service Provider (ISP)

Carrier name

Signal strength

Information about server requests

Device and app used to make the request

Timestamps

Referring URLs

Approximate location
After all this, Touch VPN declares:
"Our VPN products do not log any information that associates your identity with your VPN browsing activity."
The fact that Touch VPN feels that it needs to know your "approximate location" based on your IP address goes to show how far removed it is from being a privacy friendly VPN.
Like any information, it justifies this with the claim that knowing your locations helps "to provide you with [a] better service." How this is supposed to work exactly, we're not quite sure.
Touch VPN talks about how it uses "tracking technologies", such as cookies and page tags. It's basically tracking all of your clicks and activities. 
You even have to permit the app to track your phone in your settings in order to use it.
It's also quite prepared to "allow our business partners to place certain tracking technologies in our services." These "business partners" include 1Password and Identity Guard.
Touch VPN's privacy policy is a mess. 
Average speeds
Speed & Reliability
In the absence of fully fledged apps for desktop, we ran Touch VPN through our speed tests as a mobile VPN. 
We found the speeds to fluctuate wildly. But this was the average result:
Download speed without Touch VPN: 50 Mbps
Download speed with Touch VPN: 40 Mbps
Our download speed loss when Touch VPN is running: 20%
Local Speed Test Results
Before using Touch VPN:
50

50

Ping

ms

3
When connected to Touch VPN:
40

49

Ping

ms

12
As you can see, TouchVPN isn't terrible as far as same-country connections are concerned. 
How about other locations?
We put all the VPN apps through our rigorous speed testing process to determine the average speeds for multiple locations across the globe. These are the average speeds you can expect:
USA:

30Mbps

(download) &

28Mbps

(upload)

Germany:

3Mbps

(download) &

3Mbps

(upload)
While we picked up shockingly bad speeds when connecting to Germany, we got some fairly decent results when connecting all the way to the US. Just what sort of performance you'll get from Touch VPN is hard to predict. 
Small server list focused on Europe
Server Locations
18
Countries
18
Cities
18
IP Addresses
Touch VPN's free mobile app for Android includes 18 server options, including:
Canada

Czech Republic

Denmark

France

Germany

Republic of Ireland

Italy

Netherlands

Norway

Romania

Russia

Spain

Sweden

Switzerland

Turkey

Ukraine

UK

US
This isn't a large or particularly diverse selection of servers.
North America gets two locations — Canada and the US.
Other than that, it's overwhelmingly focused on Europe – if you live in Asia, South America, or just about anywhere else you should pick a different VPN.
We recommend HideMyAss! for a fantastic selection of servers. You can read our review of HMA! here.
The iOS version is be limited to a single 'Optimal Server' option, which is extremely limiting.
We also discovered that didn't always connect to the location we selected. Connecting to the Russian server, our IP was registered in Ireland.
This is an unreliable VPN service.
Won't unblock Netflix or BBC iPlayer
Streaming & Torrenting
We suspect Touch VPN appeals to a lot of people for streaming alone.
So, it must be a good VPN for streaming, then?
Well, no.
We tested the Touch VPN Chrome extension to unblock BBC iPlayer on desktop and it didn't work once.
We had the same lack of success unblocking US Netflix too. 
Surely on the mobile? 
No again.
We were hoping Touch VPN would at least work for your entertainment needs, even if it throws your privacy out the window. The truth is TouchVPN is absolutely useless.
Torrenting
Touch VPN is no good for torrenting, either.
It doesn't support P2P activity on any of its servers.
Even if you could use it for torrenting, you shouldn't trust Touch VPN. 
It's got a sketchy privacy policy, no advanced features and its jurisdiction is in the privacy-unfriendly US — bad news for torrenters.
No obfuscation to beat censors
Censorship
Touch VPN is no good if you need to connect outside of China or any other highly-censored country. 
There are no obfuscation tools to hide the fact that you're using a VPN, so your government or ISP can detect and block your traffic with little effort if they wanted to. 
Even if by chance you're able to bypass China's Great Firewall, or other blocks in censoring countries, Touch VPN doesn't have the necessary security features to maintain your privacy.
Let's not forget its ridiculously intrusive logging policy that means all of your online activity is monitored and stored, meaning it's barely an improvement on not even using a VPN. 
Browser extension only for desktop
Platforms & Devices
Apps
iOS
Android
If you recall that Touch VPN claims to keep "your phone, tablet & desktop secure & private," we can 100% confirm that this is not true, for the simple fact that it isn't even available on desktop.
Touch VPN says that it is available for Windows and MacOS, but that hasn't been the case for as long as we've been testing the service, which is over a year now.
The app exists in both the Windows and Apple store but isn't available to download. Asking about this, we received a generic, corporate response:

There are no manual workarounds for other devices so you can't install Touch VPN at router level, nor can you use it with any games consoles or streaming devices.
Browser Extensions
Chrome
Firefox
Despite the lack of desktop apps, you can still download Touch VPN as a Chrome and Firefox browser extension—it's free and very easy to use. 
It comes with the option to connect to seven countries, including:
Canada

France

Germany

Netherlands

Russia

UK

US
Touch VPN is misleading when it says its service is available on MacOS and Windows, as a browser extension is not, strictly speaking, a VPN service – it's simply an unencrypted proxy that will spoof your location.
Outdated protocols and poor security
Encryption & Security
| | |
| --- | --- |
| Protocols | PPTP |
| Encryption | Undisclosed |
| Security | WebRTC Leak Blocking |
| Advanced features | Ad Blocker |
Please see our VPN Glossary if these terms confuse you and would like to learn more.
There's no way we can recommend Touch VPN to anybody who takes their online privacy seriously.
It uses the PPTP protocol. This is an insecure, easy-to-crack protocol, and very outdated at this point. 
On its Touch VPN app, you can alternate between IPSec and Hydra TCP protocols.
There's also no kill switch available within the app. Having no kill switch puts your information and privacy at risk should your internet drop for whatever reason.
The Chrome extension comes with additional features that include a tracker blocker, cookie blocker, malware blocker, and WebRTC blocker.
You can't go wrong with a simple app
Ease of Use
How to Install & Set Up Touch VPN
Installing the app on Android, we were asked to include payment details. But don't worry, you can select 'Skip' to can access the app without giving away any payment details, so don't be fooled.
Touch VPN couldn't be easier to add as a Chrome extension. All it requires is a click from the store or website. 
The extension is easily used too. A simple drop-down with server options.
You can't get much simpler really, and that's one of TouchVPN's few positives, even if that's at the expense of a robust service. 
Barely any support at all
Customer Support
| | |
| --- | --- |
| Email | Yes |
| Online Resources | Yes |
Touch VPN comes with absolutely no support other than email.
The 'FAQ' on the website is a drop down menu, but it doesn't respond to your clicks. It's just for show.
But if you go to 'Support' you'll find some actual information.
There are, however, only these solutions: 'I Can't Connect' and 'Can't Access Netflix'. There are also instructions on how to 'Cancel iOS Subscription'.
There needs to be way more information here before we could consider it properly useful.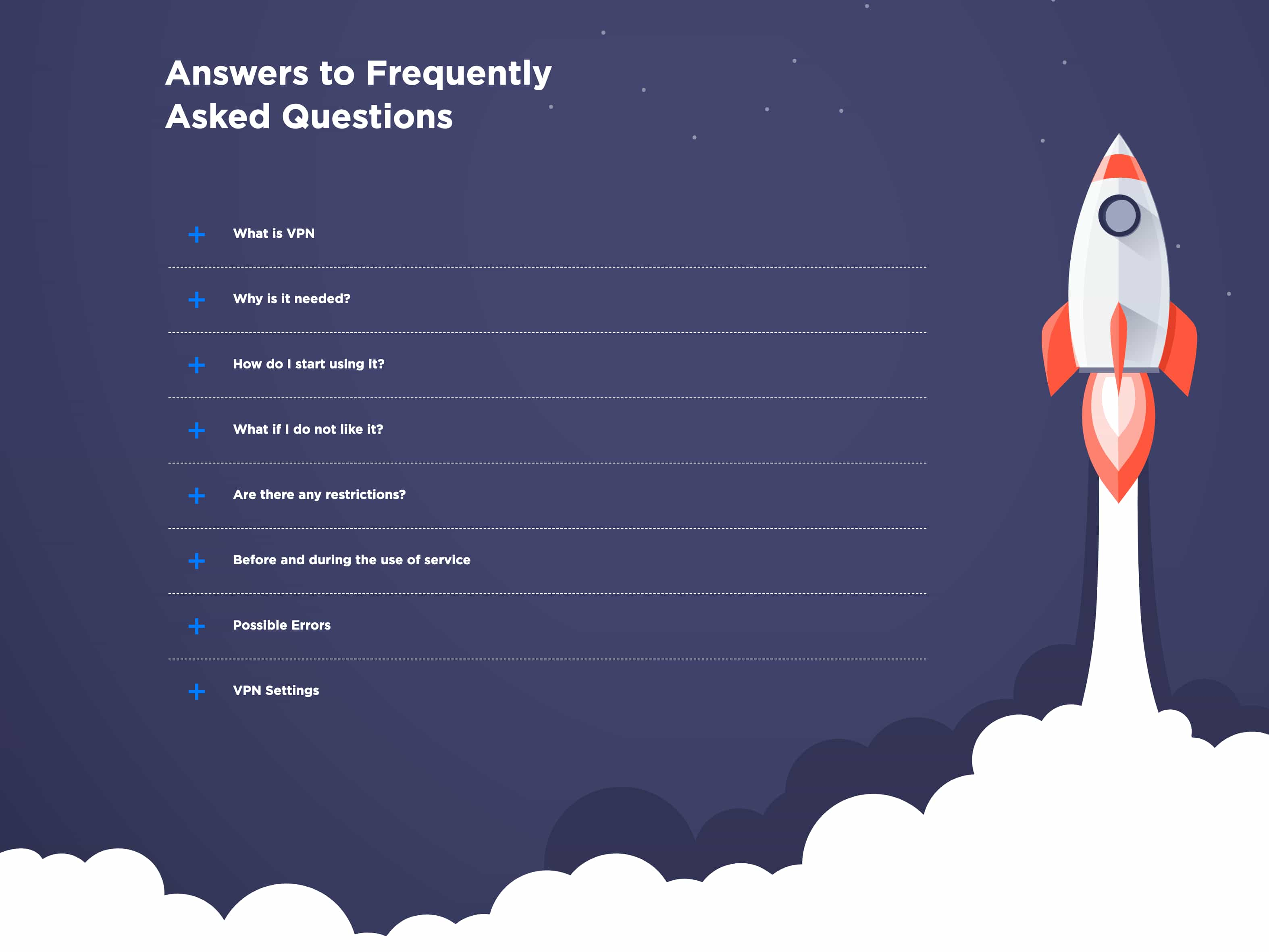 There is an email option, and responses were quick enough, but they were generic and corporate – we didn't really feel like we were being listened to.
Touch VPN has got a lot of work to do when it comes to customer support. 
Do We Recommend Touch VPN?
The Bottom Line
TouchVPN is a shoddy VPN.
It even gets its own name wrong on its website, calling itself WVPN, which is odd (perhaps a hold-over from an old name it has since rebranded from? We can't say for sure). 
The website also includes placeholder text where someone has either forgotten to write actual information, or simply not bothered to.
All of which is to say this is a highly unprofessional, ramshackle VPN.
We recommend a more reliable and robust choice, such as these:
Alternatives to Touch VPN
Windscribe Free is our #1 free VPN. It's very secure as free services go and picks up some nifty speeds. It protects without costing a cent. Read Windscribe review
Hotspot Shield is owned by the same company as Touch VPN, and it's a much better choice in general. There is a free version of the app, but we recommend the safety guarantee that comes with a premium subscription. Read Hotspot Shield review
---
User Feedback for Touch VPN