VPN Data Usage Explained
Sadly, you still consume mobile data even when you're using a VPN.
Using cellular data, and connecting to the internet through a VPN server, still counts towards your cell phone's monthly data allowance. There's no way around it.
To understand why VPNs use data, we need to look at how a VPN works.
When you use a mobile VPN app, your phone initially connects to a VPN server, rather than your desired website. The VPN server then connects to the website for you, and returns the information you want.
There are two main advantages to this:
The VPN server shields your identity by hiding your IP address, so you can't be traced.
The server can be located in a different country. That means you can access content that is normally only available in that country, such as US Netflix if you're outside the US.
A VPN also encrypts your data so that your mobile carrier cannot see the content of your activity.
Your mobile carrier can see you're connecting to a VPN server, but not what you've instructed the server to do, or where your traffic from that point onward.
VPN connections still need an existing internet connection to work.
For a VPN to work, you still need a working internet connection. Your traffic still has to travel through your cell phone provider's network infrastructure in order to reach the VPN server.
Here's a diagram showing the difference between mobile internet connections with and without a VPN: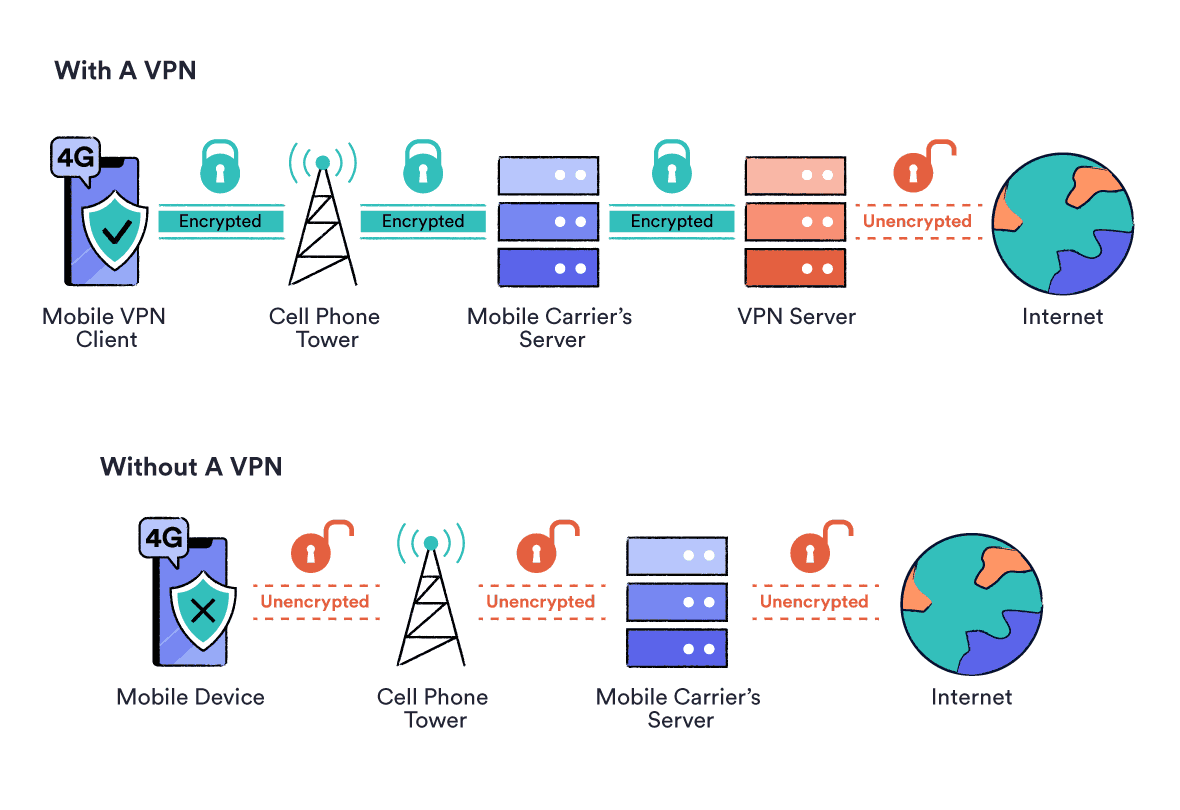 While they cannot see the details of the data traveling between your phone and the VPN server, mobile carriers can still measure how much data you are using and charge you accordingly.
In fact, using a VPN will lead to more data usage than not using a VPN, because of the 'encryption overhead'. We'll discuss this in the section below.
Alternatively, see if a VPN can give you unlimited data to help you bypass your monthly data limit.