VPN Proxy Master Review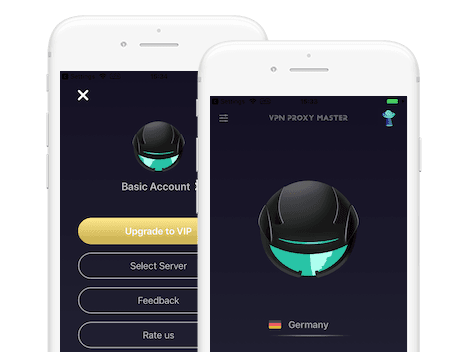 Privacy & Logging Policy
Logs too much internet data
VPN Proxy Master has a complex corporate structure behind it.
The company now in charge is Lemon Clove Pte. Limited, but it used to be Innovative Connecting PTE. Limited.
For all intents and purposes, these are the same company. They even have identical websites.
Research by Security Affairs showed the same email address registered both websites, as well as the websites for Turbo VPN, VPN Robot, VPN Monster, and VPN Snap.
Snap Master VPN is also the same app as VPN Proxy Master, just with a different name.
There's not a lot of information offered on these websites, but Lemon Clove is based at 8 Marina View, #42-099, Asia Square Tower 1, Singapore.
The director of Lemon Clove/Innovative Connecting is Danian Chen, a Chinese national described by Fortune China as "one of the most influential young leaders in China."
Chen is the Founder and CEO of Linksure, which launched the very successful WiFi Master Key app. He is one of the richest men in China.
This looks very suspicious. To be a successful business or businessman in China you typically have to fully co-operate with the Chinese Communist Party (CCP) and the Chinese military.
All Connected Co. is also listed as the developer of VPN Proxy Master. It is a subsidiary of Innovative Connecting.
All Connected Co. is also based in Singapore, but our VPN investigations revealed that, like Innovative Connecting, it has links to mainland China.
Singapore is a partner in an intelligence coalition called SIGINT Seniors Pacific. This also includes India, South Korea, and Thailand. It is led by the United States' National Security Agency (NSA), making it an extension of the US surveillance apparatus.
Remember: we recommend using a VPN service headquartered in a country that has no legal claim on your personal information, and doesn't engage in extensive state snooping.
Logging Policy
Ever since VPN Proxy Master came under ownership of Lemon Clove, there's been improvements to its logging policy.
It used to log your IP address, ISP, connection timestamps, and much more. Now it logs:
Registered account information (email)
Data on VPN Proxy Master version
Success of VPN connections
VPN location connected to
Your originating country
Internet Service Provider (ISP)
Aggregate sum of data transferred
Anonymised data for network diagnostics
VPN Proxy Master wants this "abstracted data" in order to maintain its service. This is the usual explanation for any amount of data retention from a VPN provider.
Sometimes the amount of data collected is fine. Other times that excuse simply doesn't hold up.
We think VPN Proxy Master still logs too much data. Bigger and better VPNs maintain their service without requiring so much as aggregate bandwidth usage. However, it is an improvement on the previous logging policy.
The only real plus with VPN Proxy Master is that it claims to only log non-identifiable data. It does not know what websites or services you access when using the VPN, nor which user was connected to the VPN at any specific time.
VPN Proxy Master says "the extent of any disclosure of your data is limited" due to the limited logs. But it is quite open to sharing what information it collects from you to third-party vendors, business and advertising partners, the Singapore government, and more.
Some of its advertising partners include:
Facebook

AdMob

UnityAD

Vungle

Smaato
All of these may "set and access their own cookies, pixel tags, and similar technologies on our services."
The harsh reality is that a great number of VPNs that are free to download end up making their money back by selling on your data and giving advertisers permission to track you.
We don't think that's a price worth paying. While some users may not care regardless, it's our job to try our best to persuade you that you shouldn't do it.
Security & Technical Features
No security features & malware detected
| Protocols | Available in VPN Proxy Master |
| --- | --- |
| IKEv2/IPSec | No |
| OpenVPN (TCP/UDP) | Yes |
| WireGuard | No |
| Undisclosed | Yes |
| Encryption | Available in VPN Proxy Master |
| --- | --- |
| AES-128 | No |
| AES-192 | No |
| AES-256 | Yes |
| Blowfish | No |
| ChaCha20 | No |
| Undisclosed | Yes |
| Security | Available in VPN Proxy Master |
| --- | --- |
| DNS Leak Blocking | No |
| First-party DNS | No |
| IPv6 Leak Blocking | No |
| Supports TCP Port 443 | No |
| VPN Kill Switch | No |
| WebRTC Leak Blocking | No |
| Advanced Features | Available in VPN Proxy Master |
| --- | --- |
| Ad Blocker | No |
| Dedicated IP | No |
| Double VPN | No |
| Smart DNS | No |
| Static IP | No |
| SOCKS | No |
| Split Tunneling | No |
| Tor over VPN Server | No |
| Tracker Blocker | No |
We didn't detect any DNS or IP leaks while testing VPN Proxy Master, which is encouraging.
The details of its encryption and security protocols are hard to find, but VPN Proxy Master references OpenVPN within its website FAQs.
This is good news, as OpenVPN is the security standard we like to see.
We contacted VPN Proxy Master to find out more. It replied by confirming it uses OpenVPN and AES-256 encryption. This is the industry-standard level of security you should expect from any good VPN.
However, that's all the good we have to say about it, because VPN Proxy Master has absolutely no additional security features. Its app offers no options or details at all regarding customizable features or encryption settings.
There is no kill switch, which we consider an essential feature for any safe VPN service. Without it, you risk exposing your true IP address if your internet connection drops.
Our free VPN investigations update also detected invasive functions and malware within VPN Proxy Master. Make no mistake: this is an unsafe and dangerous VPN that you should avoid.
If you want to use VPN Proxy Master to protect your device, beware that you may well end up putting yourself at greater risk.
Speed
Slow VPN connection speeds
VPN Proxy Master delivers speeds far below average. Check out the results here:
Local Speed Test results before using VPN Proxy Master:
Download Speed: 46.86Mbps
Upload Speed: 48.03Mbps
Ping: 4ms
Local Speed Test results with VPN Proxy Master:
Download Speed: 23.2Mbps
Upload Speed: 33.5Mbps
Ping: 12ms
Download speed loss when VPN Proxy Master is running: 50%
Our latest tests recorded download speeds of 23Mbps when connected to a nearby server, which works out to an average speed loss of around 50%. We've seen worse speeds from free VPNs, but this performance is mediocre at best.
Long-Distance Speed Results
If you're connecting to an international VPN server in a distant location, expect your speeds to be even slower.
We put every VPN we test through a fair and scientific speed testing process.
Based on this we've worked out the average speeds you can expect to get when connecting to various parts of the globe (we test from London, UK):
USA:

Download: 23.20Mbps
Upload: 33.50Mbps
Germany:

Download: 13.33Mbps
Upload: 19.60Mbps
Singapore:

Download: 2.02Mbps
Upload: 42.03Mbps
Again, we've seen worse from free providers (the US result is strong), but it's still way below our standards and you'll definitely experience slow loading times.
Streaming
Does not work with US Netflix
VPN Proxy Master advertises itself as a VPN for streaming. However, our most recent tests found the VPN did not work to unblock or stream Netflix on either of its five US servers.
Its single server option on iOS means you can't access any popular streaming services outside of your home country.
Since the Android version of VPN Proxy Master removed its UK server users can no longer access BBC iPlayer, either. This is a great shame as it has worked with British TV for some time.
However, its slow speeds and unreliable customer support mean it's still not a very good VPN for streaming.
Torrenting
Torrenting is banned
Torrenting isn't permitted on any of VPN Proxy Master's free servers.
There's no explanation as to why this is, but users that attempt any sort of P2P activity while connected to the VPN risk having their account deactivated.
Want a free VPN that actually lets you torrent? We've listed the very best free VPNs for torrenting here.
Server Locations
Minimal server options, only one location for iOS
5 Countries
9 Cities
Not DisclosedIP Address
VPN Proxy Master's website claims to have over 40 locations and over 6,000 secure servers across the globe.
Well, not for the (far more popular) free version. When using the iOS app you have only one option: to connect to the 'Fastest Server', which is in Germany.
When using Android, it's slightly better: five countries, nine cities, and nine IP addresses. For this reason, it's better to use VPN Proxy Master on Android if you have the choice.
The available countries are:
Canada (Toronto)
Germany (Frankfurt)
India (Doddaballapura)
Netherlands (Amsterdam)
United States (Las Vegas, Los Angeles, Miami, Phoenix, Portland)
This is a decent free solution to covering the US – such a large country.
There is no coverage for South America or Africa, though. This is a big miss, and means anyone in these parts of the world should really think twice before using VPN Proxy Master.
Bypassing Web Censorship
Does not work in China
Without any obfuscation tools, it's highly likely that VPN Proxy Master won't work in China.
It's pretty open about this, informing users in its website FAQ that:
"We're sorry to inform you that our product is currently not available in China due to some policy reasons."
It's safe to assume that this will be the case with VPN Proxy Master in any other country with censored internet.
If you're traveling to, or live in one of these countries, we've listed VPNs that work reliably in Turkey and the best VPNs for China.
Device & OS Compatibility
Available on most platforms
Apps
VPN Proxy Master is available on:
Windows

Mac

iOS

Android
You can connect up to five devices when using VPN Proxy Master. For a free service, this is a generous amount.
It's available for Windows, macOS, iOS, and Android devices. There's also a free Fire TV app.
There are, however, no workarounds for games consoles or routers.
VPN Proxy Master also has a browser extension available as an add-on to Google Chrome.
With the logging policy as it is, we recommend against installing it, though.
Ease of Use
Basic applications with aggressive advertising
How to Install & Set Up VPN Proxy Master
The iOS app for VPN Proxy Master is so simple that it's barren.
All you can really do is press the big Earth button to connect to the single available server or to disconnect. There is nothing else.
Except for pop-up ads. There are lots of those. It's often to be expected when using a free VPN service, but they are particularly annoying in this case, bombarded multiple times with the exits made hard to find.
There are no settings or obvious support options. You can offer 'Feedback' and through this contact VPN Proxy Master by offering your email.
The Android app is slightly different in design but equally useless. It is made as easy as can be to subscribe to premium but nothing else is available.
VPN Proxy Master offers a seven-day free trial if you subscribe to the Premium service. If you do, VPN Proxy Master will automatically renew and charge you if you don't cancel within that time.
Customer Support
Slow and unreliable customer support
| Customer Support | Available in VPN Proxy Master |
| --- | --- |
| 24/7 Live Chat Support | No |
| 24/7 Email Support | No |
| Chatbot | No |
| Live Chat Support | No |
| Email | Yes |
| Email Support via Online Form | No |
| Tutorial Videos | No |
| Online Resources | No |
To contact support you have one option: head to 'Feedback' in the app.
You can then send an email to the address vpnproxymaster-support@lemonclove.net.
We sent an email and got a response two-days later from 'Master VPN Customer Service Department.'
Support answered our query with minimal fuss, to its credit. But it was just too slow to be useful.
There are no troubleshooting tips or in-depth FAQs. It does appear to have 'Live chat' option on its website, but nothing happens when you select it.
VPN Proxy Master's support is lacking.
The Bottom Line
No reason to download this VPN
We do not recommend VPN Proxy Master.
It is not trustworthy enough. Or robust enough.
Unless you're prepared to put your device safety and your personal privacy at risk, we suggest you seek another, safer option.
Alternatives to VPN Proxy Master
VPNhub Free
VPNhub is a free VPN that gets a lot right. It's far from perfect, but it's much safer than VPN Proxy Master, has unlimited data and also works with Netflix. Read VPNhub Free review
Surfshark
It's not free but Surfshark is one of the most affordable premium VPN services that you can find. For such a small cost the protections and benefits are great value. Read Surfshark review
---
User Feedback for VPN Proxy Master