What Is Smart DNS?
| Pros | Cons |
| --- | --- |
| Unblocks geo-restricted streaming services | Can be complicated to set up |
| Works on devices that don't support native VPN applications (e.g. Apple TV) | Less flexible than VPN services (e.g. changing server location) |
| Cheaper than most top VPN services | Does not hide your IP address |
| Very little impact on connection speeds | Does not encrypt your web traffic |
| Included in many premium VPN subscriptions | |
Smart DNS technology is designed to bypass geographic restrictions on content. For example, you can use it to change your Netflix region and watch US Netflix from overseas.
Similar to VPNs, Smart DNS services usually come as part of a subscription package.
A smart DNS subscription is usually cheaper than a premium VPN plan, but the service doesn't give you the same privacy and security protections.
Smart DNS doesn't encrypt your traffic or hide your IP address, but it unblocks streaming services on devices where you cannot install a VPN.
For instance, you can easily use Smart DNS on Apple TV, PlayStation, or Xbox. You could use a VPN on these devices by installing it on your router, but it's much simpler to use Smart DNS.
How Does Smart DNS Work?
Smart DNS services combine a DNS server with a proxy server.
When you try to access a streaming website with Smart DNS, your DNS request is routed through a proxy server in the country you've chosen.
As a result, your DNS address appears to originate in that country, and you're able to access content restricted to that region.
For requests that don't need any special routing, the DNS server behaves just like a normal DNS server.
Instead of changing your IP address, Smart DNS forces the websites you visit to check your DNS before checking your IP. This means the location associated with your DNS address gets detected before the location of your IP.
There is no encryption using Smart DNS. Your ISP can see what services you're connecting to. What's more, your IP address is exposed to websites and online services. If you need privacy protection, use a VPN instead.
How to Use Smart DNS
Here's a brief video explaining how to use ExpressVPN's MediaStreamer Smart DNS on Apple TV: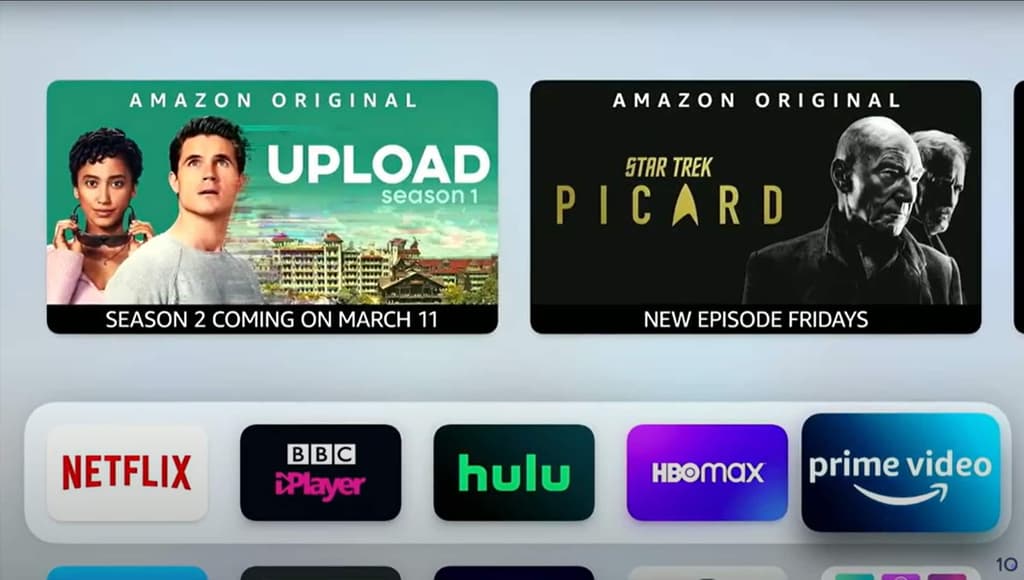 To set up Smart DNS, follow these step-by-step instructions:
Subscribe to a Smart DNS service. We recommend Control D or ExpressVPN's MediaStreamer.
The Smart DNS service is only authorized for use by subscribers, so you'll need to enter your IP address before you can use it.
Copy the Smart DNS IP address given to you by the service provider.
Enter the Smart DNS IP address in your device's DNS settings.
On Apple TV, go to Settings > General > Network > Wi-Fi > Your Network > Configure DNS > Manual. Enter the DNS address and restart your Apple TV.
On PS4, Go to Settings > Network > Set up internet connection > Custom. Choose WiFi (wireless) or LAN (wired) for your connection, automatic for your IP address, 'do not specify' for the DHCP Host Name, and 'manual' for the DNS settings. Enter the primary and secondary DNS addresses given to you by your Smart DNS provider.
On PS5, Go to Settings > Network > Settings > Set up internet connection. Choose your connection or set up a new one. Choose Advanced Settings > DNS Settings > Manual. Enter the primary and secondary DNS addresses given to you by your Smart DNS provider.
The Smart DNS service will now be activated.
How to Troubleshoot Smart DNS Issues
If you're having difficulties getting Smart DNS working, try the following solutions:
Make sure you have given your Smart DNS provider the correct IP address for your device.
Reboot your device. Software updates can cause issues with Smart DNS services.
Make sure your device has the correct Smart DNS IP addresses configured.
If your device only has room for one DNS entry, use your Smart DNS provider's secondary DNS IP address to see if that works.
If your device can accept a primary and secondary DNS, enter the same Smart DNS IP address into both boxes.
Clear your browser's cache or reinstall the streaming app you're using.
Set custom DNS on your router to 1.1.1.1 as a primary DNS (Cloudflare) and 8.8.8.8 as a secondary DNS (Google).