Unless you're planning on using it exclusively on iOS, ExpressVPN doesn't offer any sort of traditional free trial.
However, it is still possible to make use of the service for up to 30 days totally free of charge, enabling you to test out all the key features before you make up your mind.
How to Get ExpressVPN for Free on iOS
1. Open the App Store, search for ExpressVPN and download the VPN app onto your device.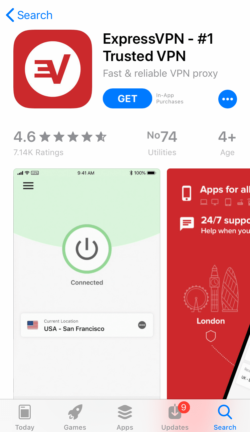 2. Tap the button that says 'Create Account', enter your email address and create a secure password.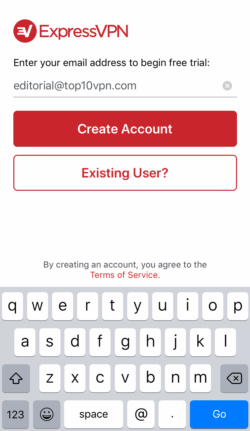 3. Once you've set up your account, you need to allow ExpressVPN to add VPN configurations to your device.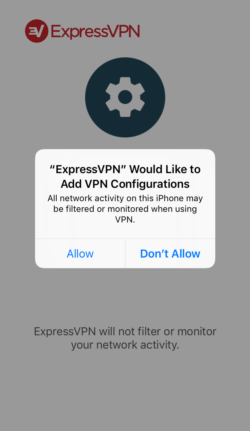 4. You'll then be presented with a series of app permissions – you can decide whether to say yes or no to these.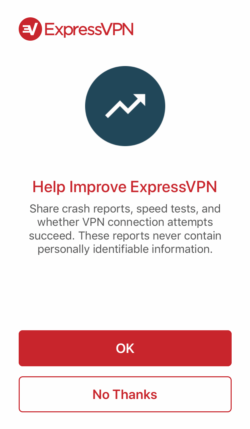 5. Once you've done this, you'll be presented with the main screen of ExpressVPN's iOS app and you'll be able to connect as normal for seven days.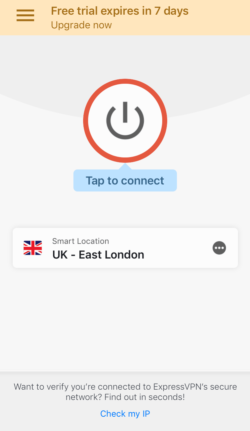 6. There's a separate tab in-app that shows you how much longer you've got before your VPN free trial runs out, and also redirects you to the website should you wish to upgrade.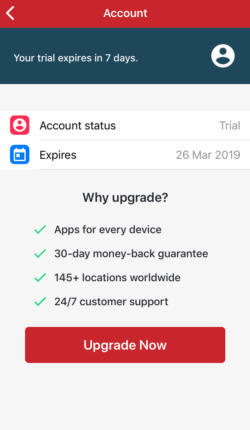 The great thing about this free trial is that it doesn't require you to provide any payment details on signup, meaning you can't be automatically 'upgraded' to one of ExpressVPN's premium VPN plans.
The obvious downside is that it's only available on iOS, so if you're planning on using ExpressVPN on any other platform, you won't be able to take advantage of this. There is another option, though.
How to Get ExpressVPN for Free on Other Devices
For those looking to use ExpressVPN on something other than iOS, the only way to use the service for free is to take advantage of the 30-day money-back guarantee.
This is essentially the same thing as a free trial, apart from the money will be taken from your account and then returned when you request a refund.
We explain the steps you need to follow below.
1. Sign up for an ExpressVPN subscription. If you're only planning on using it for 30 days, a single month is the best (and cheapest) option.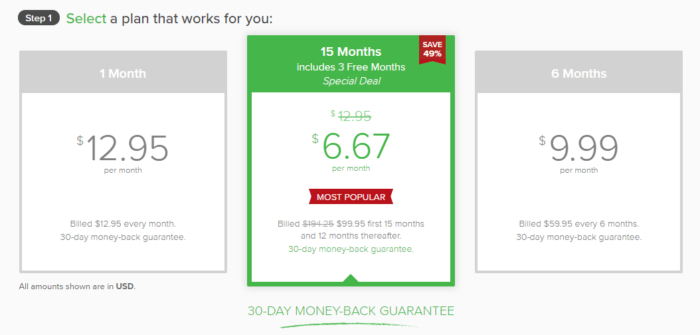 In order to get the most use out of the VPN service, you need to cancel as close to the 30 day limit as possible. ExpressVPN's support informed us that while your subscription may continue 'for a few days' after cancellation, most will stop working straight away.
2. Use ExpressVPN for up to 30 days – just remember to set yourself a reminder to cancel your subscription before the refund period is up.
3. Contact the customer support team via live chat and request a cancellation.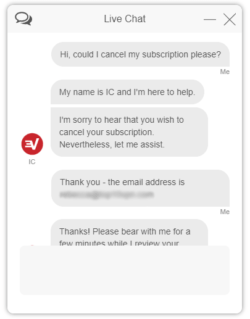 The agent we spoke to did ask our reason for canceling, but we simply told them we didn't require an account anymore.
4. Wait for your refund to be processed – this can take anywhere from 5-7 working days.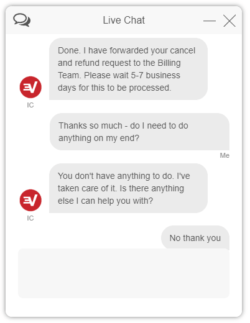 Refer A Friend
You can also earn 30 days of ExpressVPN for free for each friend you refer to the service.
You'll need an active account in order to do this, but then it's as easy as inviting your friends via email or sharing a personalized link with them.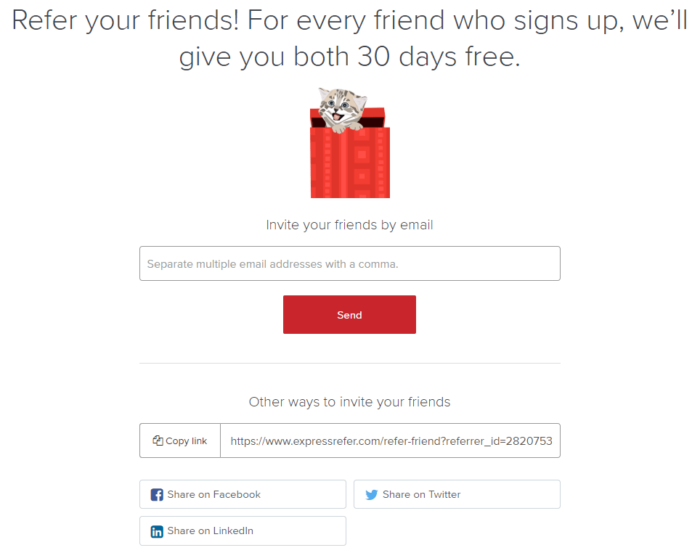 There's no limit to the number of friends you can refer, either.