Advertiser Disclosure
Top10VPN.com is an independent review site funded by referral fees. We may be paid compensation when you buy a VPN through our links. This does not affect our reviews which are based on thousands of hours of research and testing. It may impact the location, prominence and order in which these VPNs appear. We regularly review new VPNs but do not feature every VPN product on the market. To learn more, see How We Review VPNs and How We Make Money.
Top10VPN's
Best Free Trial VPNs
Trialling a VPN is a great way to see if it's the right service for you, and won't cost you a penny for the duration.
There's no need to take a risk on a suspect free VPN when the biggest names out there offer free trials.
The providers on this page offer a full suite of services, total protection and great performance, absolutely free.
Our Top 3 Picks for March
Here are the Most Important Factors When We Review a VPN
Doesn't ask for any details at signup
Has the biggest data allowance possible
No cap on download speeds
Transparent, fair and privacy-focused logging policies
Well-designed and easy to use apps
Useful privacy features
Wondering why you should trust our reviews? Take a look at How We Test VPNs
See More Detailed Information on Our Top 5 VPN Free Trials
Ranked #1 Free Trial VPN

Works with
Netflix, Amazon Prime Video, Hulu, BBC iPlayer, Sky, HBO, Torrenting, Kodi
Available on

Very quick download speeds - 71Mbps global average
Access to dedicated streaming servers
Generous six device connection limit
Connect securely to 58 countries
Strictly zero-logs
Have to email support to receive code
Unreliable customer service
The Bottom Line
PrivateVPN offers a full-featured trial that lets you test the super fast service for seven days.
You can test the user-friendly software safe in the knowledge that your data won't be passed onto third parties – PrivateVPN keeps no user logs.
You must contact customer support to receive a code. You then need to create an account, but thankfully no payment details are required.
Ranked #2 Free Trial VPN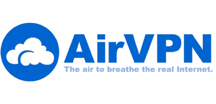 Works with
Netflix, Torrenting, Kodi
Available on

Reliable downloads - up to 90Mbps on local connections
Connect up to five devices simultaneously
P2P and torrenting permitted on all servers
No automatic renewal to a paid subscription
Loads of advanced privacy features
Have to contact support for a free trial code
Techy app isn't good for VPN newbies
Access to Netflix very unreliable
The Bottom Line
You get unrestricted access to AirVPN's free trial for three days without payment details – just message support for a free trial code.
The software is definitely outdated, but experienced users will enjoy the high level of configurability and extra privacy settings.
Uncapped speeds mean you can enjoy great performance on local connections, but access to popular streaming services is unreliable.
Ranked #3 Free Trial VPN

Works with
Netflix, Amazon Prime Video, Hulu, BBC iPlayer, Sky, HBO, Torrenting, Kodi
Available on

Super-fast speeds - global average of 62Mbps
No payment details required
Access to servers for streaming and P2P
Connect securely to 60 countries
Free trial could be longer
Some restrictions on torrenting
The Bottom Line
CyberGhost's free trial is short and sweet – it grants you full access to the service for 24 hours with no payment details required.
There aren't any speed or data caps either, so you can experience CyberGhost's lightning-fast 259Mbps local download speeds.
We'd love for the free trial to last longer than a day – CyberGhost is a true all-rounder with a strict zero-logs policy and top privacy features.
Ranked #4 Free Trial VPN

Works with
Netflix, Amazon Prime Video, Hulu, BBC iPlayer, Sky, HBO, Torrenting, Kodi
Available on

Fast, uncapped speeds - 66Mbps global average
Generous six device connection limit
Access to dedicated servers for P2P/streaming
Connect securely to 60 countries
Strict zero-logs policy
Automatically renews you to a 3-year subscription
Email responses can be slow
The Bottom Line
NordVPN offers a great all-round free trial, but you have to sign up with your payment details, automatically upgrading you after seven days.
There are no speed restrictions, so you can enjoy blazing fast performance and access to Netflix and iPlayer.
There's user-friendly apps on all popular platforms, and a generous six-device connection limit means you can test several out at once.
Ranked #5 Free Trial VPN

Works with
Netflix, Amazon Prime Video, Hulu, BBC iPlayer, Sky, HBO, Torrenting, Kodi
Available on

Great speeds - 65Mbps global average
Unlimited use of the service for a week
Optimized servers for streaming and torrenting
Five simultaneous connections
Connect securely to 190 countries
Requires you to provide payment details
Intrusive logging policy
The Bottom Line
HideMyAss!'s free trial gives you unlimited use of the VPN software for seven days, with no speed or data restrictions.
We love HMA!'s sleek, modern apps, and the five-device connection limit means you can protect your whole network at once.
Our only real complaint is that to access the free trial you have to sign up for a paid subscription – remember to cancel to avoid a charge.
How We Picked the Best Free Trial VPN
Our top picks for free trials have no restrictions on speed or bandwidth usage, and perform very well in our speed tests both on local and international server connections.
Most of them work with major streaming services such as Netflix and BBC iPlayer. We also looked for privacy-friendly logging policies, as well as advanced privacy features such as a VPN kill switch.
We're constantly testing all the VPNs on our site to ensure our recommendations for free trials are always fresh.
We run regular speed tests on all popular servers to monitor that provider's performance, and make sure that your speeds aren't being throttled.
How to Choose a Free Trial VPN: 8 Tips
Are there any speed or bandwidth caps?

Most VPN providers that offer a free trial will allow you unlimited use of the service, however there are a few on the current market that restrict you to a limited amount of bandwidth. If you're only planning to do a few quick tests this shouldn't be too much of an issue, however if you wanted to try out streaming quality on several different servers you might run into some problems. For reference, 1GB is only enough to watch a 30 minute show on Netflix.

Does the free trial allow you to access servers in the locations you need?

Make sure the free trial allows you to connect to servers in your preferred locations. In most cases, the servers on offer aren't in the most popular countries, such as the US or the UK, which can limit your ability to access restricted content.

Will it work with your favorite websites and apps?

Do you watch Netflix or BBC iPlayer? Most free VPN services do not work with these apps. We continuously test whether each VPN is working with Netflix and other apps and share the results in our VPN reviews.

What is their logging policy?

Almost every VPN will tell you it's a "zero logs" VPN and doesn't track your internet activity. In reality, delivering consistently high performance across a global server network isn't possible unless you're collecting at least basic connection metadata from your users. You could read through a load of privacy policies to find out exactly what's collected or let us do that for you and just check the logging policy section of our review that explains this in plain English. Ideally you want a VPN that doesn't collect any logs, but failing this, one that limits timestamp logging to just the date of your connection would be the next best thing.

Does it work on your preferred devices?

Almost all VPN software will work on Windows, Mac and Linux machines, along with iOS and Android mobile devices. However, some VPN services are also compatible with other internet-connected items, such as routers, games consoles and streaming devices, such as the Amazon Fire Stick.

Check connection, encryption and security features

The sheer amount of VPN jargon can be overwhelming, even if you are pretty tech-savvy. Do look out for OpenVPN though, as this connection protocol offers the best overall blend of speed and security. Ignore talk of military or bank-grade encryption and just look for AES-256, as that's the gold standard. Unless you know your DNS from your IPv6, a VPN killswitch is the main thing to look out for among security features as it will protect you from exposing your real IP address should your connection drop unexpectedly.

Check the number of simultaneous connections

Lots of free trials will lower the amount of possible simultaneous connections, with some only allowing you to use the VPN on one device at any given time. If you're planning to use the free trial for longer than a day or so and want to protect your family's devices as well as your own, we'd recommend looking for a provider that offers multiple simultaneous connections.

Are their client apps and software easy to use?

No-one likes a clunky, confusing app. Look for a VPN with software that's well-designed, simple and powerful and you will be much more likely to use it all the time. We share the results of our hands-on testing of each VPN app in the the Ease of Use part of its review. We spend all day testing VPN apps, so hopefully we know a thing or two!