Is Norton Secure VPN Good for Netflix?
Norton Secure VPN unblocks Netflix US, which is the largest content library there is. The VPN delivers fast connection speeds and is one of the cheaper services on the market.
That said, we don't recommend Norton VPN for streaming. It offers a small server network covering just 31 countries, which makes it easy for streaming services like Netflix to block.
In addition, Norton makes it clear on its website that unblocking streaming services is not one of its priorities. While some VPN providers create dedicated resources to help you work around Netflix blocks, Norton simply advises you to "disconnect Norton Secure VPN before you access the streaming services or apps."

Norton Secure VPN is not a reliable choice for unblocking Netflix
Netflix is always finding new ways to identify and ban VPN services, and with Norton's lack of commitment to unblocking streaming sites and its small server network, we don't believe it will continue to work with Netflix for much longer.
For the time being, however, Norton VPN does work with Netflix US. You can use it to stream TV shows like The Office and movies like Django Unchained.
Here is a detailed look at how well Norton Secure VPN works with Netflix:
Server Network Size
To reliably unblock Netflix, you need a VPN with a large and constantly expanding server network. Unfortunately, Norton Secure VPN's offering is relatively small compared to other VPN providers we've tested.
Norton offers around 2,000 servers in just 31 countries, with no city-level choice in any of them. For reference, our recommended VPN for Netflix, ExpressVPN, offers over 3,000 servers spread across 94 countries and 160 cities.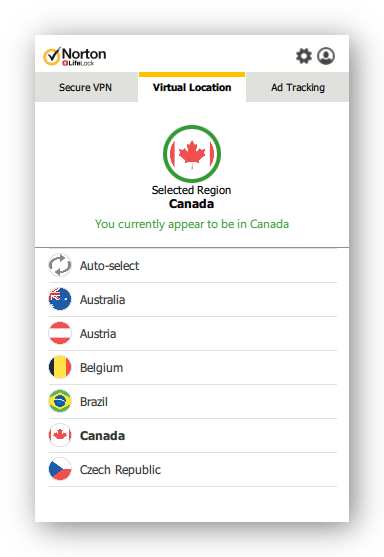 Since Netflix continues to dedicate a lot of resources to blocking VPN servers, it's likely only a matter of time before it identifies and blocks Norton Secure VPN completely.
We'd encourage Norton to increase the size of its server network in order to become a more reliable option for Netflix. However, this seems unlikely given the company's apparent lack of commitment to streaming.
We'd also like to see Norton improve the global coverage of its network. Currently, the VPN has servers in many popular locations in North America and Western Europe, but provides very few options in Asia and Oceania. There's also only one server in South America (Brazil) and one in Africa (South Africa). Without a server in these countries, you are unable to access Netflix content exclusive to that region.
Connection Speeds
Finding a workaround for Netflix's geographical restrictions is only the first step. You also need a VPN with fast enough speeds for high-quality streaming and minimal buffering.
Netflix recommends a minimum of 3Mbps for standard-definition content and 5Mbps for 1080p Full HD content. To stream in 2160p 4K (the highest quality available), you'll need at least 25Mbps.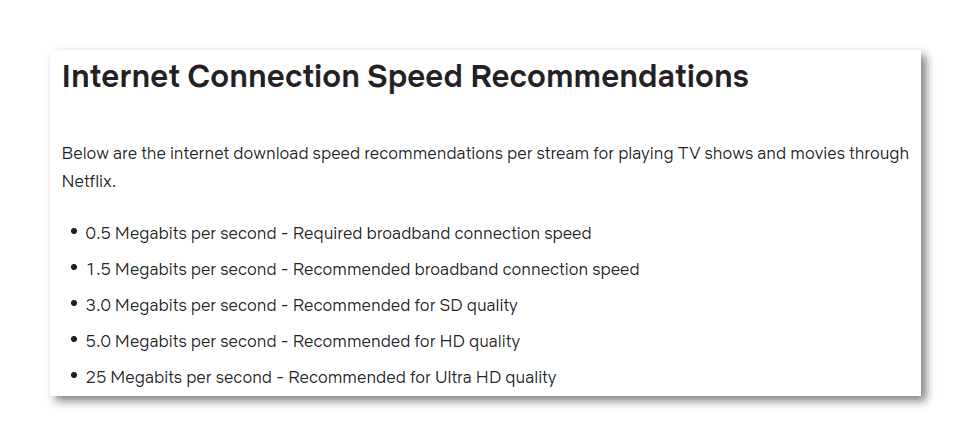 Using a VPN always comes with a degree of speed loss, simply because your internet traffic has to make a longer round-trip. However, the performance drop is minimal when using a good-quality VPN.
Norton Secure VPN is very fast on local, same-country connections. In our latest round of testing, we saw a speed loss of only 8%, which is as good as almost any VPN out there.
It's less impressive on long-distance connections, which can be more important for Netflix streaming. Our speed dropped from 97Mbps to 38Mbps when connecting from the UK to the US. That's a performance decrease of around 61%.
Although these speeds were still fast enough to enjoy Netflix in Ultra HD, they might become an issue when downloading videos to watch later or when you're on a slower connection.
Here's how Norton Secure VPN compares to some other popular VPNs when connecting from the UK to the US:
Encryption Strength & Advanced Security Features
Norton is one of the world's biggest cybersecurity firms, perhaps best known for its antivirus software and it's 'all-in-one' security suite, Norton 360.
It's therefore disappointing and surprising that Norton Secure VPN lacks the essential security features and encryption standards that we expect from a secure and safe VPN.
Norton VPN does use the gold standard VPN protocol OpenVPN, but refuses to disclose which encryption cipher it uses. We urge every VPN provider to use the unbreakable AES-256 cipher to secure their users' data. However, when we questioned Norton's customer support team, they couldn't tell us what encryption was being used.
While our tests showed that Norton Secure VPN does not leak your IP or DNS data, the service does use third-party DNS servers, which isn't the safest option when it comes to protecting user privacy. You can read our simple explainer on DNS leaks here.
Another issue is that Norton Secure VPN doesn't include a kill switch. A VPN kill switch is essential for ensuring user privacy, as it prevents your identity from being exposed if your internet connection drops.
While these security issues aren't likely to be a problem if you're only interested in using your VPN for streaming, they're still worth being aware of. There are far safer alternatives that work with Netflix just as well as – if not better than – Norton Secure VPN.
Device Compatibility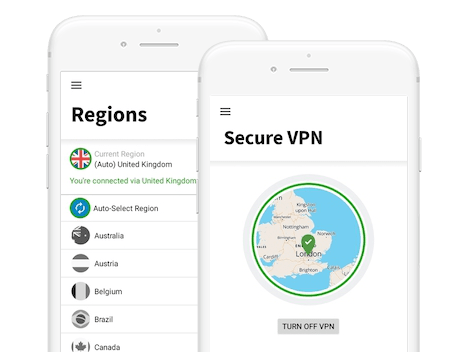 Norton Secure VPN offers custom apps for all the major desktop and mobile platforms:
Microsoft Windows
Apple MacOS
Apple iOS
Google Android
Unfortunately, that's where support ends. There are no apps for Linux-based systems, game consoles, smart TVs, or Amazon Fire TV Stick. There aren't any workarounds available to support these platforms either, so you won't be able to use Norton Secure VPN to stream Netflix on your TV.
The cheapest subscription plan, normally costing $3.33 per month, only allows you to use one device. More expensive plans are available which cover up to five or 10 devices.
SUMMARY
Norton Secure VPN is an okay VPN for streaming Netflix US. But there are similarly-priced options with faster international connections speeds, stronger security, and better device-compatibility than Norton Secure.