Thunder VPN Review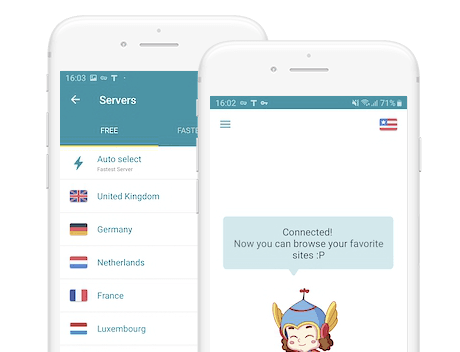 Privacy & Logging Policy
Secretive company that logs data
Thunder VPN claims a "strict no-logging policy" on its Google Play Store listing, and reiterates this claim on its FAQ. This is not the case.
We examined it's privacy policy and can reveal what it actually logs:
| Data Type | Logged by Thunder VPN |
| --- | --- |
| Browsing Activity | No |
| Device Information | Yes |
| DNS Queries | No |
| Individual Bandwidth Usage | Yes |
| Individual Connection Timestamps | Yes |
| ISP | No |
| Number of Simultaneous Connections | No |
| Originating IP Address | Yes |
| Account Information | Yes |
| VPN Server IP | No |
| VPN Server Location | No |
| Date of Last Connection | No |
ThunderVPN even lists "etc" as part of its information collection. This ambiguous approach is unacceptable.
Its privacy policy is only 272 words long, but its enough to show that Thunder VPN logs far more personal data than any VPN user should be comfortable with. There is no detail about deletion policies, metadata, retention period or anything else.
The privacy policy states: "We store this to be able to deliver the best possible network experience to you." We see this as a justification from VPN services regularly. But to be clear: there is no excuse for logging this amount of data.
When we tasked ThunderVPN with an explanation, they told us that they "keep it for one month for analysis." This directly contradicts its marketing claims and prior assurance.
In short, Thunder VPN does log your data and it is not a good choice for privacy-focused users.
Like most VPN providers who collect data, Thunder VPN claims this is done in the name of a 'better service.' We strongly recommend using a no-logs VPN like Private Internet Access, instead.
Who Owns ThunderVPN?
Thunder VPN is owned by the app developer Signal Lab. They are also behind Secure VPN – another popular free app.
Signal Lab actually doesn't have a company website, but has threadbare sites for its apps. There isn't much to learn from any of these.
The only reference to itself as a company is a link to an (unprofessional) gmail address.
The corporate structure behind Thunder VPN is shrouded in mystery.
Its corporate address is listed as a US address in Arkansas (but the zip code is actually based in California).
But this address is for payment processes only. Our independent research on free VPN ownership discovered that Thunder VPN are, in fact, "independent developers from Hong Kong."
And yet, there are no companies called Signal Lab currently registered in Hong Kong.
Where the VPN company is incorporated, as they are obliged to follow the laws of that country or region.
This lack of transparency is a cause for concern. When you use a VPN, you are trusting them to protect your data and secure your privacy; you are essentially handing your data to it. Not knowing who is behind it should give you pause before you sign up.
Security & Technical Features
SSL encryption & no kill switch
| Protocols | Available in Thunder VPN |
| --- | --- |
| IKEv2/IPSec | No |
| OpenVPN (TCP/UDP) | No |
| SSL VPN | Yes |
| WireGuard | No |
| Encryption | Available in Thunder VPN |
| --- | --- |
| AES-128 | No |
| AES-192 | No |
| AES-256 | No |
| Blowfish | No |
| ChaCha20 | No |
| Undisclosed | Yes |
| Security | Available in Thunder VPN |
| --- | --- |
| DNS Leak Blocking | No |
| First-party DNS | No |
| IPv6 Leak Blocking | No |
| Supports TCP Port 443 | No |
| VPN Kill Switch | No |
| WebRTC Leak Blocking | No |
| Advanced Features | Available in Thunder VPN |
| --- | --- |
| Ad Blocker | No |
| Dedicated IP | No |
| Double VPN | No |
| Smart DNS | No |
| Static IP | No |
| SOCKS | No |
| Split Tunneling | No |
| Tor over VPN Server | No |
| Tracker Blocker | No |
There is very little information about the security measures and VPN protocols used to protect user data by Thunder VPN.
The FAQ page of Thunder VPN's website (since removed) reads, "we use SSL to encrypt your internet data."
That may sound impressive, but SSL (Standard Layer Security) is an outdated and weak level of protection made in 1995.
The industry-standard VPN encryption protocol is now OpenVPN or WireGuard, with the AES-256 cipher. But this is not available within Thunder VPN's apps.
Surprisingly, the VPN passed our IP and DNS leak tests, which is one positive among many negatives.
It also has an 'App Filter' – a version of split tunneling so that you can choose which of your Android apps get encrypted and which don't.
In short, Thunder VPN is not safe to use. Its encryption is weak, it lacks a VPN kill switch, and it has an invasive logging policy that involves the collection of your connection data.
There are no additional security features on offer either. If you're looking to secure your connection or protect your privacy, Thunder VPN is not a safe option.
Speed
One of the Slowest VPNs Tested
We tested ThunderVPN's speeds on all of its available servers. These are the results:
As you can se from our data, we recorded massive speed losses using ThunderVPN.
Average download speeds of 12Mbps when connecting to a nearby VPN server is nowhere near fast enough for reliable streaming, torrenting, or even casual browsing.
We recommend trying out one of these fast VPNs, instead.
EXPERT ADVICE: ThunderVPN's speeds are atrociously slow, while Private Internet Access (PIA) is one of the fastest VPNs available right now. Try PIA VPN risk-free for 30 days.
Streaming
Unblocks BBC iPlayer only
Thunder VPN works well with BBC iPlayer, and has done so for a while to its credit.
It's free UK server presents no issues; there is barely any buffer time required and the content streams at good quality. This is good news for fans of the streaming service.
But Thunder VPN has made no progress in unblocking US Netflix, or any other service.
Both its US East and US West servers fail to bypass the streaming service's proxy detection. As a result, Thunder VPN will not work to stream Netflix content from other international libraries.
If you need a VPN to watch geo-blocked video content, see our list of the top VPNs for streaming.
EXPERT ADVICE: ExpressVPN is the best VPN for unblocking streaming platforms. It unblocks 10 Netflix (including USA), HBO Max, and many more services. Try ExpressVPN for free for 30 days.
Torrenting
Too slow and unsafe for torrenting
Thunder VPN's Terms of Service state that certain activities can lead to an account termination, including "Uploading, downloading, posting, reproducing, or distribution of any content protected by copyright."
You should therefore be very careful not to torrent copyrighted material when using this VPN. If you do, Thunder VPN states:
"You may be held responsible for any and all damages incurred by Thunder VPN , including any amounts charged by any outside entity due to said violation(s)."
Bizarrely, the Thunder VPN app claims to work for torrenting, on services like BitTorrent, but that wasn't the case when we tested it. The VPN was simply too slow.
Additionally, Thunder VPN lacks critical security features that are necessary for safe torrenting. P2P users must use safe free torrent VPNs for fast and secure file-sharing.
Server Locations
Thunder VPN uses fake IPs and has a small server list
8 Countries
10 Cities
Not Disclosed IP Addresses
Thunder VPN used to have nine available countries, including Japan, but this has since been dropped to eight.
Japan's server removal is actually good, because whenever we connected to Japan we would be assigned IP addresses from other countries.
Either way, ThunderVPN makes no effort to serve Asian users. The furthest Eastern point of connection is Germany.
This is a heavily Euro-centric server list, leaving almost everyone else by the wayside.
Except for North America. The US has server locations for East, West, and the recently added South, but not specific cities.
In the past, we experienced several 'fake' connections in other countries, though. For instance, The Netherlands server would constantly assign us a French IP address.
While the service seems to have fixed this IP address assignment issue for the time being, time will tell if the problem is permanently resolved.
These are the available nations as they appear in the app:
Canada

France

Germany

Italy

Luxembourg

Netherlands

United Kingdom

United States
This isn't a bad server locations offering for a free VPN service, but it's still limiting for more frequent VPN users.
Bypassing Web Censorship
Needs obfuscation technology
Thunder VPN doesn't work in China, simply because it doesn't come with any VPN obfuscation tools. Chinese censors can therefore easily detect Thunder VPN's connections.
There's little chance Thunder VPN will work in other highly-censored countries like the UAE, Russia, Turkey, and Iran.
If you're living or travelling to a high censorship country, we highly recommend you use a premium VPN that can beat aggressive web filters.
Our Astrill China tests and ExpressVPN obfuscation tests reveal both are highly reliable VPNs that beat Chinese web censorship.
Device & OS Compatibility
Only Available on Android
Apps
Thunder VPN is available on:
Android
Thunder VPN is only available on Android, but even if it wasn't, we still wouldn't recommend it.
To smartphone users we strongly advise using secure Android VPNs and safe iPhone VPN apps, instead.
Beware, there is an identically-named 'Thunder VPN' app on the Apple iOS store, however it's an unrelated VPN product we haven't reviewed yet.
Ease of Use
Functional apps with ads
How to Install & Set Up Thunder VPN
The Thunder VPN app has a functional, simple to use design and it's also pleasing to the eye.
The main page features an adolescent Thor who suddenly jumps into lightning action when you connect to a server.
While this is very far from the god of VPNs, there is a degree of care in design and branding that elevates it above some of the more lazily produced free VPN providers that we see.
It's a simple app, but also rudimentary. There are barely any customization or configuration options at all.
You can select an option for automatic connection and toggle notifications, but that's the extent of it.
As is the way with free VPNs, there are pop-up ads throughout. It's more annoying than usual with Thunder VPN, as a lot of ads run for a minimum duration before the option to exit.
It's usually about five seconds, which doesn't sound long – but certainly feels it.
It's also worth mentioning that some customers have reported connections cutting out randomly, or when the phone is asleep.
Added security like a VPN kill switch would help with that flaw, but that's not an available feature.
Customer Support
Basic customer support
| Customer Support | Available in Thunder VPN |
| --- | --- |
| 24/7 Live Chat Support | No |
| 24/7 Email Support | No |
| Chatbot | No |
| Live Chat Support | No |
| Email | Yes |
| Email Support via Online Form | No |
| Tutorial Videos | No |
| Online Resources | Yes |
Thunder VPN support is lacking. There is an FAQ within the app that offers no real value.
There's also an email for support, but it can't be found within the app.
Head to the website and you can contact an (unprofessional) Gmail address by clicking 'Signal Lab' in the footer, the same one it uses for an identical VPN service called Secure VPN.
Alternatively, in the app you can head to 'Feedback' and then describe 'Other problems,' typing in your email to generate a ticket.
The website itself is very basic: a mere landing page with little to discover. It's more than a lot of other free VPN services provide (many don't have websites).
But with such little help or information to be gained, you wonder why Thunder VPN even bothered.
The Bottom Line
Thunder VPN is a risky free VPN
They say lightning never strikes the same place twice – and we certainly won't be using Thunder VPN a second time.
While it isn't the worst free VPN we've tested, it needs a lot of improvements before we can recommend it.
Poor speeds, outdated security, a bad logging policy, and zero customer support are major problems.
The only thing you may want to use Thunder VPN for is to stream BBC iPlayer. But these benefits come with considerable risks to your security and privacy.
If you're considering using Thunder VPN, we recommend looking elsewhere.
Alternatives to Thunder VPN
Windscribe
Windscribe's free app is about as good as free services get. If you're interested in ThunderVPN because you don't want to crack open the wallet, we've got you: Windscribe free is worth a look. Read Windscribe review
Surfshark
Paid VPNs are always going to be better, for obvious reasons. Surfshark is a top VPN but costs half of the price of most of its competitors. For this reason, we recommend it as an alternative. Read Surfshark review
---
User Feedback for Thunder VPN