Disclosure: Top10VPN is editorially independent. We may earn commissions if you buy a VPN through links on our site.
Our Verdict
Hide.me is a safe, fast, and P2P-friendly free and paid VPN. It has a private logging policy and excellent customer support. The paid VPN also unblocks US Netflix and bypasses strict censorship. There are some issues with the kill switch and crashing apps.
Hide.me is available as both a free and paid VPN service on all major platforms. This includes Windows, Mac, Android, iOS, and more. In this Hide.me review, our experts put both versions through a rigorous testing process.
We found that both versions of Hide.me offer reasonably fast speeds, reliable customer support, and strong security. This includes industry-standard 256-bit AES encryption.
The paid subscription plan comes with a network of 1,900 in 46 locations. Some of these are optimized specifically for streaming services in the US. The free version offers just five VPN servers and a data limit of 10GB per month. This equates to about 10 hours of streaming.
Users can enjoy the fully-fledged free tier. Or you can sign up to the paid VPN service with a risk-free 30-day money-back guarantee.
Though it doesn't stand out as a leading VPN for P2P file-sharing or unblocking streaming services outside the US, Hide.me is an above-average VPN overall. It provides all of the security features necessary to hide your IP address and protect your data on public networks.
Despite its status as a capable VPN with a variety of advanced configuration options, our tests revealed a number of issues with Hide.me that may affect user experience. We recorded several problems with slow connection times, crashing applications, and an unreliable kill switch.
Though Hide.me Free is excellent and both versions of the VPN are incredibly secure, the high price of a paid subscription plan is hard to justify given the usability issues we recorded during our testing.
Its free version and generous refund policy mean Hide.me is great if you're looking to test out a secure VPN service that prioritizes privacy. But there are better VPNs on the market if you're looking to stream outside the US or torrent regularly.
Hide.me Pros & Cons
Close to zero logs

Works with four Netflix libraries incl. US

Strong security features

Privacy-friendly jurisdiction

Supports IPv6 traffic

Excellent customer support
Expensive pricing plans

Random app crashes

Unreliable in China

Faulty kill switch

Can be slow to establish connections
Hide.me Key Data
Data Cap
Speed
Logging Policy
Data Leaks
Jurisdiction
Servers
IP Addresses
Countries
US Netflix
Torrenting
Works in China
Support
Cheapest Price
Official Website
Premium
Free
None
10GB
93Mbps
72Mbps
Anonymous Server Usage Data
Anonymous Server Usage Data
No
No
Malaysia (Privacy Haven)
Malaysia (Privacy Haven)
1,900
Not disclosed
4 to 8 per server
Not disclosed
46
4
Yes
Yes
Permitted
Permitted
Unreliable
Unreliable
Live Chat
Live Chat
$4.99/mo over 24 months
Free
Hide.me
Hide.me Category Ratings
We test and review every VPN in eight key areas. Here's how Hide.me performs in each category:
Privacy & Logging Policy: 9.8/10
Encryption & Security: 8.5/10
Speed & Reliability: 8.5/10
Streaming & Torrenting: 8.0/10
Bypassing Censorship: 8.8/10
Ease of Use: 7.5/10
Customer Support: 8.3/10
Price & Value for Money: 7.0/10
To learn more about our methodology, read our full VPN testing process.
Does Hide.me Keep Logs?
About & Logging
Privacy & Logging Policy Rating: 9.8/10
Hide.me keeps a temporary record of connection data for troubleshooting purposes. This includes a randomly generated username and internally-assigned IP address. All of the data it logs is laid out in a simply-worded and well-structured privacy policy.
Hide.me logs the following user data:
Email address (stored in encrypted form on secure servers)
Randomly generated username
Internally assigned (non-public) IP address
Amount of data used during VPN session
This connection data is erased every few hours. Your location, originating IP address, and browsing behavior is not monitored or stored, which means your activity can never be linked back to your real identity. Hide.me is as close to zero-logs as most VPN services get. 
You only need an email address to sign up to Hide.me, which is typical for most privacy-friendly VPN providers. Some do ask for more personal details, so it's good to see Hide.me keeping it to the minimum. The company encrypts and stores this email address and may use it to contact you, but you can opt out of these communications if you prefer. You can also delete your email address permanently after you've subscribed.
Hide.me does make it clear that, if requested, it will hand over any information it has on a user being investigated by authorities. However, the service keeps so few logs that it's highly unlikely you'll be affected by it, so long as everything you're doing online is legal.
Is Hide.me trustworthy?
There's nothing suspicious in Hide.me's approach to privacy. In fact, it was one of the first VPN services to undergo an objective third-party assessment to verify its trustworthiness.
In 2015, Hide.me was audited by analyst Leon Juranic of security-testing firm DefenseCode LTD., which verified its safe logging practices. 
We don't necessarily agree with the audit's conclusion that Hide.me is "absolutely zero logs," as the VPN service still keeps some temporary connection logs. However, we certainly agree that Hide.me is a private VPN that is completely safe to use.
The VPN is owned by a privately held firm called eVenture Ltd, an IT security company incorporated in Labuan, Malaysia. It was established in 2011 by a group of people that Hide.me describes as "tech geeks" who "felt stifled by the increasing levels of restrictions, monitoring, and fraud."
There is very little information available regarding names or company structure. It's not a very transparent company at all, but it appears to exist outside of larger corporate ownership, unlike many VPNs today. It has a Twitter page and LinkedIn profile that lists its location as Zagreb in Croatia, which is likely where its employees operate.  
Being incorporated in Malaysia is a positive attribute for the company's privacy credentials because Malaysian law does not require VPN providers to keep logs of customer connections or network activity. Hide.me is clear about this, stating: "We purposefully set up our headquarters in a jurisdiction that cannot, by law, request for us to record your data."
Malaysia sits outside the surveillance agreements found in most European countries, North America, and China. The Five-Eyes/14-Eyes are blind in Malaysia, making it an ideal privacy haven for VPN users.
The company also releases regular transparency reports, which list any legal requests for:
Illegal activities (DDoS attacks, scams, spam, botnets)

Digital Millennium Copyright Act (DMCA) violations

Law enforcement and police requests
In 2019, Hide.me received 105 requests relating to illegal activities on its network, over 27,000 DMCA complaints, and two law enforcement requests. The company's official statement on these requests is as follows:
"We do reply and act on every request, but as we cannot store any information, we do not have any data to present when requested."
Hide.me also donates to the Electronic Frontier Foundation (EFF), is a member of the Internet Infrastructure Coalition (i2Coalition) and runs an expansive blog on issues of internet privacy and security across the globe. These gestures indicate that Hide.me does in fact care about privacy.
Overall, Hide.me is an impressively private VPN. It's close to zero logs and has clearly worked hard to prove its status as a VPN you can trust. Its independent audit and regular transparency reports are impressive, and there has never been a public security breach in the company's history.
How fast is Hide.me VPN?
Speed & Reliability
Speed & Reliability Rating: 8.5/10
Hide.me offers good performance with a download speed of 93Mbps on local connections. We recorded a speed loss of 42% when connecting to the US from London, which means its speeds do suffer slightly when connecting to a server far away.
Though Hide.me is not the fastest paid VPN on the market, the free version doesn't put any speed caps on users within the 10GB monthly data limit. This means that free users will experience similar performance to premium customers, which puts Hide.me among the fastest free VPNs we've tested. However, once you pass the 10GB monthly data cap, speeds are limited to 3Mbps.
Our tests show that Hide.me's latency was quite high, even on local connections. The UK average ping time came in at 23ms, which is poor compared to services like ExpressVPN and Surfshark, which regularly come in under 10ms.
Ping time or latency refers to the delay in your internet connection when attempting to connect to another server. It's a particular issue if you're a gamer using a VPN and need low latency to avoid lag.
We use Ookla's speed test tool to determine the speed results of the VPNs we test. If you want to know more about how we speed test our VPNs, you can read about the methodology here. 
Local Speed Test Results
We tested Hide.me's speeds on local connections by connecting to a server close to our physical location in London. We found that the VPN reduced our connection speeds by just 8%, which is above average for most premium VPN services.
Here are our full speed test results:
Download speed without Hide.me: 100Mbps
Download speed with Hide.me: 93Mbps
Our download speed loss when Hide.me is running 7%
A 7% percentage loss is a very good result indeed, around the same as CyberGhost. Anything less than 10% is exceptional, like the 3% speed loss we recorded for Private Internet Access and HideMyAss. Hide.me isn't quite at the level, but it's fast enough to stream, share files, or browse the internet without interruption.
Before using Hide.me:
100

99

1
When connected to Hide.me:
93

54

23
Long Distance Speed Test Results
We also tested Hide.me's speeds on long-distance connections by connecting to servers in countries far away including Germany, US, and Australia. Physical distance always reduces VPN speeds, but some services perform better than others. 
We found that Hide.me performed around average on long-distance connections:
USA: 58Mpbs

(download) &

46Mbps

(upload) – 42% speed loss

Germany:

91Mbps

(download) &

91Mbps

(upload) – 10% speed loss

Australia: 30Mbps

(download) &

19Mbps

(upload) – 70% speed loss

Singapore: 41Mbps (download) & 43Mbps (upload) – 59% speed loss
A 42% speed loss when connecting to the US is a very good result when compared to many other providers. CyberGhost, for example, recorded a 74% speed loss. That said, there are much faster VPN providers than Hide.me on the market.
Overall, Hide.me offers VPN speeds that are above average across the board. It performs well when connecting to nearby servers and offers solid speeds when connecting internationally.
The VPN did drastically impact our latency, however, which is the negative feature that stands out most. We recommend that anyone looking to use a VPN while gaming avoid Hide.me for this reason. If you're looking for a fast free VPN though, Hide.me Free is a great option.
How Fast is Hide.me Compared to Other VPNs?
Alongside these manual speed test results we also run a custom VPN speed testing tool which Hide.me performed very well in.
You can compare Hide.me's speed to other popular VPNs by looking at the graph below. All of these VPNs are running on our New York server and the speed tests run automatically four times a day. Test connection speeds are capped at 100Mbps to recreate a typical home internet connection.
The chart below visualises the average speed loss of each VPN by percentage points compared to the speed when using 100Mbps internet connection with no VPN at all. The lower the percentage the better.
The results go back four weeks so that you can get an idea of the VPNs long-term reliability, not just how fast it is at any given moment.
Use our Speed Test Tool to compare Hide.me's speeds across different cities.
As you can see, Hide.me's performance goes up and down far more than its competitors. It's a rollercoaster of highs and lows, which means that its speed performance isn't consistent – at all. During an eight week period it dipped as low as 54Mbps. On the other hand, it rose to 91Mbps – the peak performance during this period.
The ideal VPN has consistently high performance, as you can see with Private Internet Access. We can't guarantee that this inconsistency won't have repercussions when using Hide.me VPN.
How Secure is Hide.me VPN?
Encryption & Security
Protocols

IKEv2/IPSec

OpenVPN (TCP/UDP)

SoftEther

SSTP

WireGuard

Encryption

AES-256

Security

DNS Leak Blocking

First-party DNS

IPV6 Leak Blocking

Supports TCP Port 443

VPN Kill Switch

Advanced features

SOCKS

Split Tunneling
Encryption & Security Rating: 8.5/10
Hide.me uses industry-standard AES 256-bit encryption to protect your personal data, hide your IP address, and keep your connection secure on public networks.
The service offers a wide range of connection protocols including WireGuard, OpenVPN (UDP/TCP), IKEv2, SoftEther, and SSTP. There's built-in leak protection, custom DNS functionality, IPv6 support, Stealth Guard, and a kill switch to protect your IP address in the event of an unexpected connection drop.
Both the desktop and mobile apps allow users to choose between all of these protocols. It's good to see consistency across Hide.me's apps.
Our tests show that Hide.me protects against DNS, WebRTC, IPv4 and IPv6 address leaks. You can test this yourself by using our VPN leak test tool.
We tested the privacy and security of Hide.me by running it through the εxodus tool, which generates a report on the trackers and permissions present in Android apps. Hide.me contains zero trackers and 11 permissions, including two that are considered 'dangerous' or 'special' according to to Google's protection levels. This isn't as permission-free as Astrill VPN, which has no permissions at all, but there's nothing threatening about what Hide.me is asking for and it's good that there's no trackers included.
Hide.me is completely free of viruses. We scanned the Hide.me installation software through VirusTotal to see if it presented any sort of threat to your device. It doesn't. No viruses or malware of any sort was detected in the Hide.me app.
Users of Hide.me Free also benefit from exactly the same level of security as its paid subscribers, making it one of the most secure free VPNs available.
The VPN also comes with a Stealth Guard feature, which lets you choose applications or services that won't operate unless you're connected to a VPN server. This helps make sure you don't accidentally use an app or service that would compromise your privacy without the security of a VPN.
Through the advanced settings menu you can also set up custom DNS functionality and choose to use a random port for every connection, which is sometimes called Dynamic Port or Ephemeral Port. This makes it harder for ISPs to track and block your VPN use. There's even a password generator and an in-house DNS leak test.
Hide.me also offers a free browser extension which works as a proxy for accessing blocked websites. We suggest that if you're already using this, it's worthwhile to download the full free VPN service to benefit from its encryption too.
Though Hide.me's security is strong, it's not without weaknesses. While testing the application we received a warning that the kill switch could not be enabled, suggesting that we contact the support team.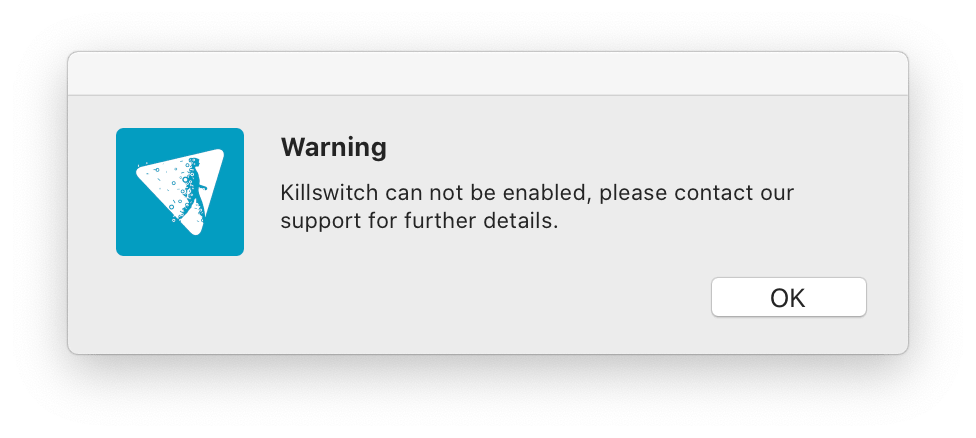 A reliable VPN kill switch is essential for any premium VPN service. It's disappointing that Hide.me is still experiencing bugs when it comes to such an important feature.
Overall, Hide.me is a secure VPN that uses strong encryption and a good variety of advanced features. Though it's likely you can rely on it to secure your data, security-conscious users should be wary of the faulty kill switch.
Does Hide.me work with Netflix?
Streaming & Torrenting
Streaming & Torrenting Rating: 8.0/10
Our experts tested both versions of Hide.me to find out how well it works with streaming services like Netflix, BBC iPlayer, and Disney+.
Hide.me includes optimized streaming servers for:
Netflix France

DAZN Germany

Netflix Germany

DAZN Italy

Disney+ Italy

Netflix Italy 

RAI Italy

BBC iPlayer

Disney+ UK

Netflix UK

Netflix US

Disney+ US

Hulu

Amazon Prime

ESPN

HBO Now
We tested all of Hide.me's Netflix-optimized servers to see how many global libraries it unblocks. This is what we recorded:
Hide.me's Netflix servers work to unblock four of the five options. It unblocks US, UK, and German and Italian Netflix, but isn't as reliable when it comes to France. Hide.me failed to establish a connection to its optimized France server.
Hide.me works very well and reliably with BBC iPlayer through its optimized server. It has three UK streaming servers for BBC iPlayer, Disney+, and UK Netflix and all work effectively. For British TV, Hide.me is a good option. It also works to unblock Disney+.
However, using Hide.me on Mac, you'll find that the quick connect feature via the menu bar doesn't list what streaming services the servers are optimized for. For example, there are six streaming servers for the US and all are marked indistinguishably as 'United States'. To find out which works, you have to expand the window and head to the main Hide.me screen, making the quick connect feature pointless.
Hide.me used to only have streaming servers optimized for US services, so it's good to see it expand into other global libraries. However, the results are currently inconsistent and it's nowhere near as comprehensive as CyberGhost, which has streaming servers in cities across the globe.
We'd like to see Hide.me include optimized servers for streaming in other popular locations and fix its optimized France option. That said, there is a new 'request location' option in the app itself – which suggests the company is looking to expand this feature soon.
The free version of Hide.me works with Netflix and BBC iPlayer intermittently, but it doesn't provide any optimized servers for streaming. Combined with a 10GB data cap, this means that we don't recommend Hide.me Free if you're looking to stream content regularly.
Overall, Hide.me is a good choice if you want to stream from US services and BBC iPlayer. However, other countries aren't reliable. If you're going to be watching movies or TV from countries other than the US or UK on a regular basis, we suggest you choose a better VPN for streaming/.
Does Hide.me Support P2P and Torrenting?
Hide.me's consistent speeds, strong security, and safe privacy policy appear to make it a good choice for torrenting. However, though the VPN has upgraded to permit P2P activity on all of its servers, we encountered some issues with the VPN kill switch that may put your data at risk. 
The free version of Hide.me also allows P2P activity on three of the five available servers. There are no speed restrictions for torrenting traffic and the 10GB data limit is more generous than the majority of competing free VPNs.
The service recommends using its Stealth Guard feature for safe torrenting. This option provides additional security by limiting your VPN connection to specific apps and services. This way, you can ensure you never connect to your torrenting client without active protection.
Hide.me also offers a specialized SOCKS proxy that can be used for faster P2P connections. This proxy is unencrypted, but you can use it with the VPN for added protection. You can find full instructions for setting up a SOCKS proxy on the Hide.me website. 
EXPERT TIP
To torrent safely with Hide.me:
Activate the "Stealth Guard" feature

Ensure the VPN Kill Switch is enabled

Bind your torrenting client to the VPN via the SOCKS proxy 

Connect to a P2P-friendly Hide.me server

Check to see that there are no leaks by using our torrent IP leak test
Overall, Hide.me is a secure and P2P-friendly VPN that performs reasonably well for torrenting. However, its limited server network and unreliable kill switch means there are better VPNs available for this purpose. If you're a regular torrenter who needs fast speeds and a well-optimized server network, we recommend ExpressVPN.
1,900 VPN servers in 75 locations
Server Locations
4 to 8 per server
IP Addresses
Hide.me falls behind its competitors when it comes to the number of server locations available. The paid subscription plan offers 1,900 servers in 75 locations, with between four and eight IP addresses per server. While this network isn't small, it doesn't compare to competitors like HideMyAss or LeVPN. If you're looking for a large server network or a diverse range of locations, look elsewhere.
Hide.me free is limited to five server locations including Canada, Netherlands, Singapore, USA East, and USA West.
The choice of servers on the paid subscription plan is particularly limited for non-Western countries. Asia is represented by only four cities: Hong Kong, Seoul, Singapore, and Tokyo. If you want to stream Japanese Netflix, this reduced server selection is likely to affect your VPN speeds due to congestion.
Similarly, the African continent is represented by Morocco only. There's one server in India, one in UAE, and one in Brazil. This is probably not expansive if you need fast speeds anywhere outside Europe and North America.
The number of server locations in western countries is much higher. But it still can't compete with the best VPNs on the market. There are two available cities in the UK (Manchester, London), two cities in Spain (Madrid, Barcelona), and two cities in Australia (Sydney, Melbourne – both on the eastern coast).
The US comes out best with nine available city-locations, including:
Las Vegas

Los Angeles

Miami

New York City

Phoenix

Salt Lake City

San Francisco

Secaucus 

Washington DC



We'd like to see Hide.me invest in a larger and more diverse server network. This will give its users a wider choice of city-level locations. There's still a huge portion of the US left hundreds of miles from a server, even with those nine to choose from.
Though relatively few in number, Hide.me's servers are very secure. The company claims the entire network is "hand-picked, security-hardened and self-maintained," which is more than can be said for some competing VPN providers.
We spoke to a Hide.me representative to find out exactly how the VPN provider implements its server network. We found that Hide.me does not use any virtual servers – instead, it rents an all-physical server network from several third-party hosts. We were told:
"We do not own physical hardware, we choose all third party hosting providers very carefully, so we can assure that there are certain security standards in place (ISO 27001) and no unauthorized person could access our servers."
Choosing to rent VPN servers from third parties not an inherent security risk as long as the hardware is vetted properly.
In this case, Hide.me has been open and transparent about how it implements its network which is a rare and commendable trait.
Thanks to an update in June 2020, the Hide.me client now lets you select servers specifically for streaming. Head to the server selection menu and you can choose by country, streaming service, or even from your own favorites list.
Users also have the option to automatically connect to the best server location for optimal speeds.
Overall, Hide.me's server network is large, secure, and perfect for US streaming. Servers are easily switched and you can use the search bar function to find a location quick and simply. Servers that are optimized for torrenting and streaming are helpfully designated too.
We'd still like it to expand its network, especially in non-European regions that it neglects, such as Asia, India and the Middle East. More than that, Hide.me should invest in more city options. Currently only a handful of countries give the option to choose city level servers, which is nowhere near the level offered by other top VPNs.
Even though Hide.me rents its servers, which isn't ideal, we were impressed that it's an all-physical network.
Does Hide.me VPN work in China?
Censorship
Bypassing Censorship Rating: 8.8/10
Hide.me VPN includes a number of features that make it ideal for use in highly-censored countries like China.
However, reports from users and the VPN company itself show that the service can't always be relied upon to consistently bypass The Great Firewall.
When it comes to bypassing censorship, Hide.me advertises its proprietary TLS-Crypt obfuscation tool. Described as a "security hardened OpenVPN," this feature disguises your VPN traffic and makes it much harder for governments to identify and block it.
According to Hide.me, TLS-Crypt:
"Adds a round of encryption and decryption operations on each OpenVPN packet by using a pre-configured static key. This means that each OpenVPN packet gets encrypted twice, once with the static key and once with a TLS symmetric key."
TLS-Crypt is downloadable from the Hide.me members area once you've purchased a subscription. 
Hide.me also manages its own encrypted DNS servers that protect your website requests and prevent malicious third parties from monitoring your activity. This is an essential feature of any VPN service looking to bypass censorship.
The list of server locations includes Hong Kong and several other countries close to China such as Korea, India, and Japan. Servers close to your physical location will typically provide better VPN speeds; however, a limited number of servers per location means that your chosen server may suffer from congestion.
Hide.me also supports UDP and TCP SoftEther connections. SoftEther is a multi-protocol technique designed to penetrate firewalls by using HTTPS to mask your VPN traffic. This is particularly important when trying to circumvent heavy censorship in countries like China.
The Hide.me website provides instructions on how to set up the VPN with SoftEther, so you shouldn't have any trouble using it, even if you're a beginner. Hide.me also encourages its users to contact its 24/7 tech support before attempting to use the VPN in China, because it "cannot guarantee that all protocols and servers will work."
The Chinese government has blocked Hide.me's website and listings on the iOS App Store and Google Play Store, so it's important to make sure you download the software before you travel.
Overall, Hide.me has a lot of promise as an anti-censorship tool thanks to its support of  SoftEther, TLS-Crypt obfuscation, and self-managed DNS servers. It's an effective choice for highly-censored countries like Russia, Turkey, or Iran, but its performance can't be guaranteed in China.
This has been the case for most VPN services since the Chinese government began to aggressively identify and block VPN use. Though the Hide.me blog states that it does work in China, it also explains that it can't "guarantee availability of all the protocols and servers." 
Even if successful, Hide.me's Euro-centric server network means that congestion on servers in Asia is likely to be high. Though all of the necessary features are included, we'd like to see an expanded server network, and more positive user feedback before we can recommend it as a sensible choice for use in China.
Native applications for all major platforms
Platforms & Devices
Apps
Windows
Mac
iOS
Android
Linux
Router
Hide.me is available as a custom application for all popular platforms and devices including Mac, Windows, iOS, Android, and Amazon Fire TV Stick. It has a generous simultaneous device limit of 10 connections, which is higher than the majority of competing services.
You can also use Hide.me on Linux, which is available as an open-source project on Github and is based on the WireGuard protocol.
The VPN can also be installed manually on a number of other devices, with detailed installation setup guides available on the Hide.me website.
Additional platforms include:

It's rare for a VPN provider to be fully functional on this many additional platforms, making Hide.me one of the most widely available VPNs we've come across – perhaps even the most. It's also compatible with Tor and available on routers too, either pre-configured or unflashed. 
Hide.me includes set-up guides for the following router models:
Installing Hide.me on your router will protect all of the devices on your home network with one VPN connection.
Games Consoles & Streaming Devices
AppleTV
Amazon Fire TV
Chromecast
Nintendo
PlayStation
Roku
Xbox
When it comes to streaming devices, Hide.me has native apps for Amazon Fire TV, Android TV, and Roku. There are also lots of easy-to-follow manual setup guides for devices such as Apple TV, PlayStation 3 and 4, and Kodi.
In order to use games consoles with Hide.me you'll have to connect wirelessly via VPN router, or use a crossover cable to a PC or Mac with the VPN software installed.
We don't recommend Hide.me as a VPN for gaming, though. It's easily installed on a router, but the server list is limited and the speeds aren't as consistent as competing services. What's more, we found the VPN increased our latency significantly, which will affect your gaming experience.
Browser Extensions
Chrome
Firefox
Hide.me offers simple browser extensions for Chrome and Firefox as well as a free proxy called Hide.me Proxy. You can add the extensions to your browser with a simple click from inside the VPN application or from the Hide.me website. These require no registration of any kind.
The free extensions allow you to connect to servers in the following countries:
Canada

Germany

Netherlands 
This is much more limited than the server selection in the Hide.me VPN app, but it's not surprising for a free service. It does mean that you can't use the extensions to access US Netflix or BBC iPlayer, though.
In Hide.me proxy's settings menu, you have options to Enable SOCKS, Disable WebRTC, and change languages. There is no data cap either – you can use it for as long as you like.
These extensions are an incredibly simple and cheap way of using a proxy to spoof your location. They will change your IP address quickly and protect you from WebRTC leaks.
That said, it's worth remembering that a proxy will not encrypt your traffic like a VPN would. If you're using Hide.me's free browser extensions, we recommend you download the full free VPN instead.
Advanced but unreliable VPN applications
Ease of Use
How to Install & Set Up Hide.me
Ease of Use Rating: 7.5/10
Hide.me's VPN applications are simple to use and come with a similarly designed interface to most premium VPNs. We found the clients were packed with advanced features but the apps were frustratingly unreliable – Hide.me crashed or lost connection several times during our testing.
MacOS Client
Hide.me's Mac app starting screen opens with a large 'Enable VPN' button that will connect you to the nearest server. A full list of country and city-level server locations can be found on a separate menu along with basic information about your VPN IP address and location.
A search box and favorites system makes finding your desired server location particularly easy. There is no usage or server load data displayed though, which means it's difficult to judge which server will offer the best performance.
Experts get more granular control over the VPN than with most competing VPN apps. There's the ability to customize your DNS servers, MTU settings, and even port choices for OpenVPN.
Hide.me's MacOS app includes support for Apple Silicon and Big Sur and additional advanced features include split tunneling, the addition of WireGuaard protocol, IPv6 support, Stealth Guard, and the ability to run custom scripts when your connection drops. This is a good package and these options are well-labeled, making it very easy to find your desired settings or switch between protocols.
Windows Client
Hide.me's Windows client is identical to its Mac client in most ways, and just as impressive. It comes nicely packaged with custom DNS, split tunneling, Stealth Guard, a kill switch and a diverse selection of security protocols.
One of Hide.me's strongest features is the sheer amount of protocols on offer. It's got all the best and most secure ones (OpenVPN is our preference) and integrates options that many other VPNs don't offer, such as SoftEther and WireGuard.
Also the Windows version has a toggle option to turn on Fallback Protocol, which the Mac app does not. If your selected protocol stops working for whatever reason, Hide.me will automatically resecure the connection. As it stands, the Windows client is more equipped.
Android & iOS Client
Hide.me's mobile apps are very good, equipped with an extensive settings menu that retains the functions of the desktop apps. The options, buttons and user interface are all well presented and easy to navigate.
There are two small differences between Hide.me's Android and its iOS client. The iOS app comes with a toggle option to select or deselect 'No random port on every connection' while the Android app does not.
On the flip side the Android client has a neat split tunneling option in its settings menu that allows you to easily select apps on your phone that you do or don't want to connect through the VPN. This is useful as some services may not work when using a VPN, such as online banking. Hide.me's Android client lacks this super-simple feature.
The Hide.me User Experience
Though easy to use, we found the Hide.me applications were often unreliable. During our testing on MacOS, the app would close itself or drop connection without warning, and it would often become unresponsive when attempting to use a feature or switch servers. Though it's not a dealbreaker, this kind of issue makes for a frustrating user experience.
Random connection drops aren't completely uncommon, which is why a VPN kill switch is an important feature. However, Hide.me's kill switch was only effective intermittently: sometimes it worked, sometimes it didn't. Hide.me warns you about it when it's not working, but it means getting in touch with support or rebooting the VPN.
The combination of a VPN that often loses connection and an unreliable kill switch is a security concern, but it's also simply a hindrance to a fluid, uninterrupted user experience.
Connections would also take a long time to establish and sometimes wouldn't establish at all. This was one of Hide.me's biggest drawbacks in our experience — its technical problems made it frustrating to use despite the quality of the service.
Hide.me offers a lot of technical settings for advanced users, but there's plenty for beginners too. While it isn't packed with proprietary features like Surfshark, it's well-designed and covers the basics effectively. We'd like to see improvements to the speed and reliability of the apps before we can recommend Hide.me for its user experience.
Excellent support and 24/7 live chat
Customer Support
| | |
| --- | --- |
| Live chat Support | Yes |
| Email | Yes |
| Email support via an online form | Yes |
| Tutorial Videos | Yes |
| Online Resources | Yes |
Customer Support Rating: 8.3/10
Hide.me has an extensive customer support system including helpful setup videos, an extensive online knowledgebase, an active online community, and 24/7 live chat support. Customer support is exactly the same for Hide.me Free users, too.
You can even request a support ticket from within the app, which is extremely convenient and perfect for VPN beginners.
We tested out the live chat feature on the Hide.me website's main page. Our enquiry was automatically sent as an email rather than commencing a live chat, so it seems the service is not always 24/7.
That said, our other tests found that the live chat agents were fast and somewhat informative in their responses. For more complex enquiries we were asked to send an email to support more often than we'd like. But if the enquiry is simple enough the chat team is very handy. The ticketing system is attentive to your privacy by allowing you to opt out of sending logs and system diagnostics.
There's also an in-app messaging system that keeps you up to date on all of the latest Hide.me developments, including the addition of new servers or extra features.
Overall, Hide.me offers plenty of customer support and information for both newcomers and long-term users. The online knowledgebase, detailed setup guides, and active user community will solve the majority of common issues. For more specific troubleshooting, live chat is available.
More expensive than most premium VPN services
Pricing
Hide.me Pricing Plan
Price & Value for Money Rating: 7.0/10
Hide.me is more expensive than many of its competitors.
On its cheapest pricing plan it costs $129.95 every two years, which is almost double the price of other top-tier VPNs like Surfshark, PrivateVPN, and NordVPN.
There are three pricing plans available including a monthly, annual, and two-year subscription. The monthly plan costs $12.95 per month, an annual subscription costs $8.32 per month (billed as $99.95 every 12 months), and the two-year plan costs $4.99 per month – billed as $129.95 every 24 months.
Fortunately, Hide.me also offers a free VPN that allows you to test out a limited version of the service before you commit to a paid subscription plan. Hide.me Free is an excellent free VPN, but the paid subscription plans are expensive given the quality of the service on offer.
You can compare the pricing plans below:
All plans have 30-day money-back guarantee
Payment & Refund Options
| | |
| --- | --- |
| Credit Card | Yes |
| PayPal | Yes |
| Bitcoin | Yes |
Hide.me offers a generous 30-day money-back guarantee on its service. This gives you access to the entire Hide.me premium service for one month with a guarantee that you'll get a full refund if you're not satisfied.
You can pay for your Hide.me subscription via a number of usual payment methods, including:
American Express

MasterCard

PayPal

SEPA
SOFORT

VISAs
This gives users plenty of options to choose from, but it also offers a massive 80 anonymous payment options. Some of these include:
Bitcoin (BTC)

Bitcoin Cash (BCH)

Dash (DASH)

Dogecoin (DOGE)

Ethereum (ETH)

Ethereum Classic (ETC)

Litecoin (LTC)

Monero (XMR)

NEO (NEO)

Peercoin (PPC)

PIVX (PIVX)

Verge (XVG)

Zcash (ZEC)

ZenCash (ZEN)
That's a lot of choice for people looking for the most privacy-friendly ways of subscribing to Hide.me.
Hide.me Free
Hide.me offers a completely free VPN that requires no registration and serves no ads. Free users get full customer support, access to all the connection protocols (except for WireGuard), and the same level of privacy and security as paid users. 
The free VPN comes with five server locations to connect to:
Canada

Netherlands

Singapore

USA East

USA West
The app is only usable on one device at a time, unlike the 10 simultaneous devices permitted with the premium subscription.
The free version is limited to 10GB of data usage per month, which equates to about 10 hours of streaming time. There are no speed restrictions while within this data limit, making Hide.me Free one of the fastest free VPNs available.
Once the 10GB data cap has been exceeded, you'll still be able to continue using the service but Hide.me will restrict you to one server only. 
Hide.me Free's generous data cap, strong security, and reasonably fast speeds without the support of advertising make it one of the best free VPNs on the market in 2021. However, as with most free VPN services, there are still areas in which it could improve. 
The free VPN does not support P2P traffic and lacks the advanced configurations available on the paid plan. Optimized streaming servers are also not available, meaning Hide.me Free isn't a reliable choice for watching US Netflix, Disney+, or other popular services.
Overall, Hide.me Free is an excellent VPN service that's perfect for beginners looking to test out the software before committing to a long-term subscription.
Do We Recommend Hide.me?
The Bottom Line
Hide.me is an above-average VPN service that provides all of the privacy and security features you'll need to hide your IP address, encrypt your browsing traffic, and protect your data on public WiFi.
Though it doesn't stand out as a leading service for unblocking streaming services or P2P file-sharing, Hide.me does offer reasonably fast speeds and a set of advanced configuration options that make it ideal for experienced users. Its logging policy and company history are both watertight and its customer support system is excellent.
We'd like to see improvements to the application's performance and reliability when it comes to user experience. Though the free VPN is excellent, the price of the paid subscription is hard to justify given the reliability issues we found with the VPN kill switch and unresponsive applications.
Hide.me's optimized US servers are perfect for streaming American Netflix, but the service could benefit from expanding this reach to other countries with popular streaming libraries.
We'd recommend the free version of Hide.me for those looking to test out a secure VPN service. The paid subscription plans are ideal for users looking for a service that prioritizes privacy, but there are better VPNs on the market if you're looking to stream or torrent regularly.
Additional research by David Hughes
Alternatives to Hide.me
ExpressVPN
ExpressVPN is a much more reliable service, and it's our #1 VPN overall. It's slightly more expensive than Hide.me, but this is a case of getting your money's worth. Read ExpressVPN review
Surfshark
It's worth considering Surfshark as a budget alternative. It's much cheaper than Hide.me but it's also a better service all-round. It's faster, has far more customization options and it's great for streaming and torrenting. Read Surfshark review
---
User Feedback for Hide.me