Disclosure: Top10VPN.com is reader-supported. We may earn commissions if you buy a VPN through links on our site.
HideMyAss! Review
This score is calculated using our 10-step testing process.
Ranked #18 out of 74 VPNs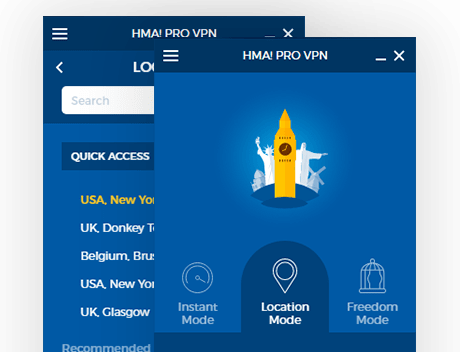 HideMyAss! is one of the oldest and most popular VPN providers out there, having built a large, loyal user base since its inception all the way back in 2005.
It's quirky, it's different, but is it the right VPN for you? We looked past its marketing bravado to find out:
What is HideMyAss! used for?
Is HideMyAss! safe?
How much does HideMyAss! cost?
Who owns HideMyAss!?
Does HideMyAss! work with Netflix?
But we don't stop there – by the end of our comprehensive HMA! review you'll know all about HideMyAss!'s VPN speeds, its servers, its logging policy, and more.
Overview
HideMyAss! Pros & Cons
Very fast speeds
Works with Netflix and BBC iPlayer
P2P/torrenting permitted on many servers
Easy-to-use apps with simple setup on most devices
Connect securely to over 190 countries
Based in the privacy-unfriendly UK
Collects detailed connection logs and stores them for 30 days
Limited to OpenVPN protocol on the desktop app
Not compatible with many devices outside main platforms
HideMyAss! Key Summary
| | |
| --- | --- |
| Top Download Speed | 75Mbps |
| Logging Policy | Some User Logs |
| IP, DNS or WebRTC Leaks | No |
| Jurisdiction | UK (Five-Eyes Member) |
| Servers | 1,000+ |
| IP Addresses | 5,000+ |
| Countries | 190 |
| US Netflix | Yes |
| Torrenting | Unlimited |
| Works in China | No |
| Support | 24/7 Live Chat |
| Cheapest Price | $4.29/mo over 36 Months |
| Official Website | Hidemyass.com |
Our research has found HideMyAss! to not be quite as secure as its rivals, and it doesn't let expert users tinker with too much, either. That said, it's still one of the better VPNs going. One of its strongest attributes is its VPN speeds, which you can read more on below.
But first, let's take a look at who's behind the VPN service.
About & Logging Policy
Who is HideMyAss!?
Logging Policy
Does HideMyAss! keep logs?
Yes, it unfortunately does.
The HideMyAss! servers collect the following information:
Your license ID
A timestamp when you connect/disconnect to the VPN
Amount of data transmitted during your session
The subnet of your original IP address (the last octet is anonymized)
IP address of your chosen VPN server
Frankly, that's collecting more data logs than we are comfortable with. 
Here is the information as it appears in HideMyAss! privacy policy: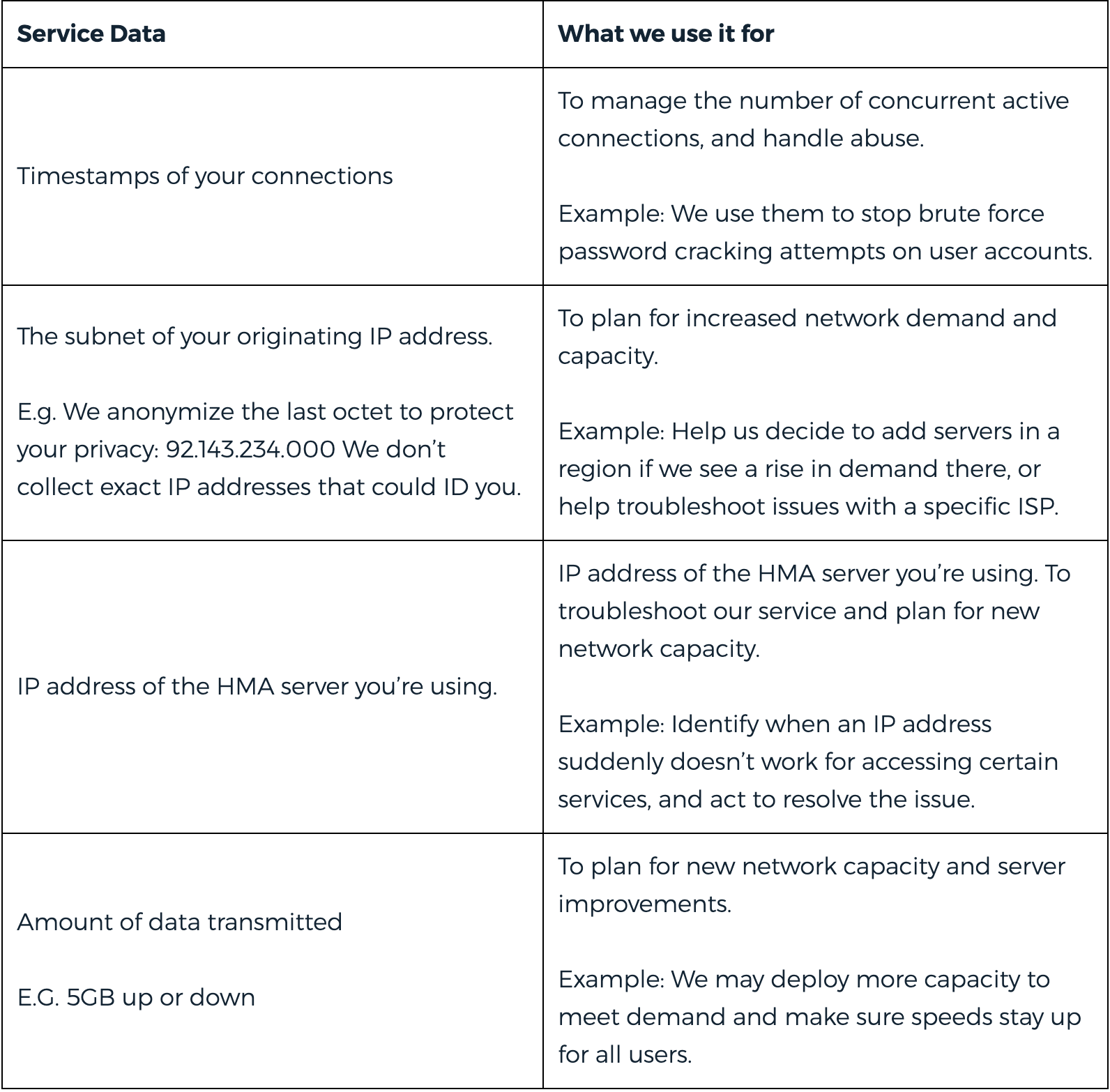 HideMyAss! maintains that this is to improve the service from a technical standpoint and to prevent illegal user activity.
However, many other VPN services manage all of this without collecting and storing as much information.
That said, this data is only retained for 30 days before being deleted.
For VPN services that keep absolutely no logs whatsoever, for any reason, then we recommend you take a look at our review for IPVanish or Private Internet Access.
Speed & Reliability
Very fast speeds, close to the top
HideMyAss! (HMA) has produced very fast speeds, putting it close to the top VPN providers. 
Latency was not the best we have ever seen, but we found the majority of locations to be between 4-6ms, making it an ideal VPN for gamers.
Average local upload speeds are faster than most of other VPN services, making HideMyAss! an option for torrenters (be aware of its intrusive logging policy, though)
Speed results from our physical location in London (100Mbps fibre optic connection) to a London test server.
Before using HideMyAss!:
99

92

Ping

ms

2
When connected to HideMyAss!:
87

86

Ping

ms

16
Download speed without HideMyAss!: 99Mbps
Download speed with HideMyAss!: 87Mbps
Our download speed loss when HideMyAss! is running 5%
We put all of the VPNs on the site through a rigorous scientific speed testing process, determining the average speeds from multiple locations across the globe. These are the average speeds you can expect to pick up from these locations:
USA: 38Mbps (download) & 40Mbps (upload)
Germany: 80Mbps (download) & 78Mbps (upload)
Singapore: 35Mbps (download) & 40Mbps (upload)
Australia: 27Mbps (download) & 11Mbps (upload)
Server Locations
An astonishing network server
190
Countries
280
Cities
5,000+
IP Addresses
HideMyAss! is the leading VPN for choice of server locations – it doesn't get any better than this: over 960 VPN servers in 190 countries. 
HMA covers almost every country on the planet, so if you live away from the usual, popular locations than you're in luck. HMA is particularly good for Africa coverage, which is an often-neglected continent. 
There are city-level options in:
Canada (3 cities)
Australia (2)
France (2)
Germany (2)
Russia (2)
Spain (2)
UK (2)
US (65)
HMA's enormous 65 city-level servers in the US is unbeatable. The fact that the Canada servers cover both the East and West coast is a plus for such a big country, too.
The benefit of city-level servers is less congestion, but we'd like to see city-level servers in the less popular regions of VPN coverage. It would also be good to see greater coverage of Australia, where both city-level servers are concentrated in New South Wales (Sydney and Melbourne).
Streaming & Torrenting
Consistent VPN for streaming
HideMyAss!'s dedicated servers for the most popular streaming services make it ever so simple to access your favorite video content sites anywhere in the world. 

Our regular testing finds HMA! to be one of the most consistent VPN services to unblock and work with Netflix, BBC iPlayer and other streaming services.
The brilliant speeds go a long way in making streaming and torrenting with HMA as user-friendly and easy as possible.
Torrenting
Torrenting is allowed on all HideMyAss! servers. Support agents even regularly recommend optimized options for the best possible performance. HideMyAss! also works with Kodi.
However, HMA's intrusive logging policy is a problem, making it potentially unsafe for torrenting. We cannot recommend HideMyAss! as a good VPN for torrenting as a result. If you need a VPN to torrent with, we recommend using ExpressVPN or NordVPN.
Bypassing Censorship
Won't work in China
Platforms & Devices
Compatible across devices and at router level
Apps
Windows
Mac
iOS
Android
Linux
Router
HideMyAss! has dedicated apps for all the most popular platforms, including Microsoft Windows, Apple MacOS, iOS, Android and more. 
There are also detailed manual setup guides to install and use HideMyAss! VPN on other devices too, like gaming consoles. 
You can also install HMA! at router level, or even buy a new router with it already set up and pre-installed. You can read our guide to learn how to set up HideMyAss! VPN on router. 
Games Consoles & Streaming Devices
AppleTV
Amazon Fire TV
Chromecast
Nintendo
PlayStation
Roku
Xbox
HideMyAss! doesn't have any dedicated VPN apps for popular streaming devices like Amazon Fire TV Stick – although you can cover them by connecting to a router or computer running the VPN.
Browser Extensions
HideMyAss! has no browser extensions of any sort. We'd like to see this in the future when considering that the majority of top VPN services include the feature.  
ExpressVPN is much better for browser extensions, or you can take a look at our review here.
Encryption & Security
Not as private as other top VPN providers
Protocol

L2TP/IPSec

OpenVPN (TCP/UDP)

PPTP

Encryption

AES-256

Security

DNS Leak Blocking

First-party DNS

IPV6 Leak Blocking

VPN Kill Switch

Advanced features
Please see our VPN Glossary if these terms confuse you and would like to learn more.
Among the most popular VPN services HideMyAss! is one of the least private.
It has a concerning history of security flaws. 
But that's not to say HMA is unsafe or inadequate; it encrypts data traffic with the AES-256 encryption and uses our preferred OpenVPN protocol.
That is, at least , if you're using the Windows app. The Mac app is currently only available with IPSec protocol — which isn't great.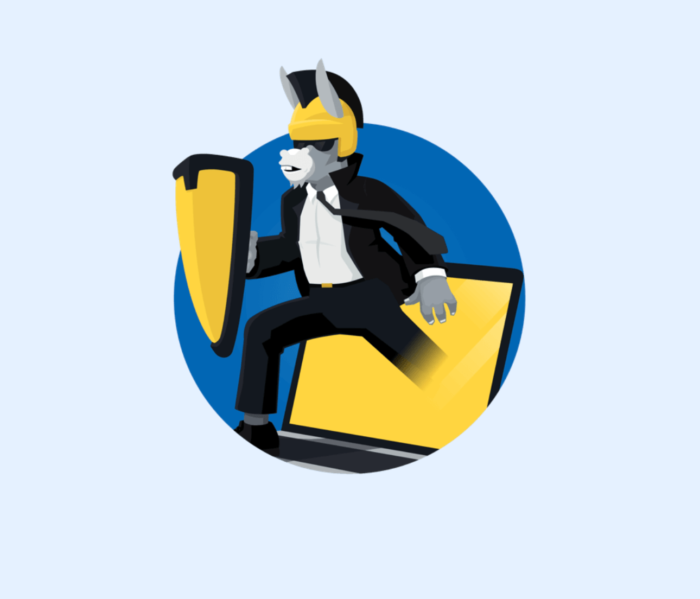 But, to add more complexity, you can change your protocol on Mac if you're using "Version 2" of HMA! Asking why there are two versions, we were told that it's a matter of customer preference. We can't help but crave streamlined simplicity here.
It also has a VPN kill switch (recently updated to turn on automatically for Windows users) and first-party DNS servers – must-haves for privacy – and functional built-in DNS and IPv6 leak protection.
Ease of Use
Nicely designed with a decent mobile app
How to Install & Set Up HideMyAss!
HideMyAss!'s range of VPN apps and programs are sleek and simple – we love them.
Even if you have never used a VPN before you shouldn't have any trouble with HMA! whatsoever.
HMA's usability was made even better with its V5 update, wisely simplifying things and tweaking the design for maximal ease.
Being able to search the server list is a big help, as is being able to favorite locations, and the options menu is straightforward.
As for HMA's mobile apps, they definitely do a basic job well, but unlike the desktop apps they lack some of the advanced features.
Customer Support
Fantastic support
| | |
| --- | --- |
| 24/7 Live chat support | Yes |
| Online Resources | Yes |
HideMyAss! has genuine 24/7 live chat support. Its support is extremely quick to respond and often very helpful and to the point.
It's also backed up by an extensive knowledge base.
We were impressed. HMA! should have your issues resolved in minutes.
The video walkthroughs are a great touch, too — we just wish that the whole support section of the website was a little easier to navigate.
Pricing & Deals
Cheap long term plan
HideMyAss! Coupon
HideMyAss! Pricing Plan
How much does HideMyAss! cost?
HideMyAss!'s best price comes with its three-year subscription, giving you a huge 64% saving and lowering the monthly cost to $4.29. That's a reasonable price, although not the cheapest.
If you want to try HMA VPN before you buy, there is a 7-day free trial you can take advantage of. They also provide a 30-day refund guarantee with every subscription, giving you plenty of time to decide whether or not it's the VPN for you.
If you want to get money back from HMA, the guarantee is subject to some Ts and Cs which state that you can't:
use more than 10GB of data, or

connect to HMA! more than 100 times
You also need to fill out a form explaining your decision to cancel your subscription.
All plans have 30-day money-back guarantee
Payment & Refund Options
| | |
| --- | --- |
| Credit Card | Yes |
| PayPal | Yes |
| Bitcoin | Yes |
| UnionPay | Yes |
HideMyAss! accepts a good range of payment options, including:
Major credit cards (including Visa, Mastercard, American Express, Eurocard, JCB, Discover/Novus, Diners, Solo, Carte Bleue)
UnionPay
PayPal
Qiwi Wallet
UnionPay
Alipay 

(支付宝)
Alternative payment methods are available depending on your location, such as iDeal in the Netherlands and Dankort in Denmark.
The Bottom Line
Do We Recommend HideMyAss!?
In most ways, HideMyAss! is a good VPN: it's fast, unlocks streaming services (like Netflix), and has a vast network of servers all around the world.
We're still hesitant to recommend HideMyAss!, though.
That's because its logging policy is just too intrusive for our liking. If it were to cut down on the amount of user data it logs, and maybe even change jurisdiction, HideMyAss! would be a terrific VPN.
Alternatives to HideMyAss!
Want a VPN you can trust not to keep any personal logs? NordVPN is the VPN for you. It's also fast, secure, and very easy to use. Read NordVPN review
If you want to cover off a wide range of devices or install your VPN on less common operating systems, then you should consider IPVanish - it also has what we believe to be the best Amazon Fire TV Stick app on the market. Read IPVanish review
You've read our expert review - read on for reviews from real users.
We value your opinion, whether it's positive or negative. Please leave a helpful and informative review, and don't disclose personal information or use abusive language. All user reviews are moderated to ensure they meet our posting guidelines.
Already use HideMyAss!? Tell us what you think.
When a review is marked "Verified Customer" it means we've verified that the reviewer has had a genuine experience with the company.
Showing 4 out of 4 reviews
This VPN service is satisfying, The user interface is easy to use, unlocks streaming services (like Netflix), and has a vast network of servers all around the world. Although HMA! records some IP Addresses to obey the laws of the country but that does not interfere in maintaining our privacy when connected

Verified Customer

This VPN service is awesome. I really like how they have a sense of humor when they decided to name it. I once heard that VPN's are slow and sure it doesn't speed test as fast as as not using it, I've never noticed the speed difference under normal internet usage.

Verified Customer

The user interface is easy to use. But it never worked when I wanted to use it and wasted my money which was disappointing

Most sites are accessible

Verified Customer

I sign into a lot of sites when traveling that will only allow access when I am within my home country. These include lottery sites, football betting, free to air TV sites and some survey sites. About 80% I can access as if I was in my home country. However, there are a few that seem to know I am in an overseas location. I don't know how they detect that, but they do. Mostly free to air TV sites, where content is restricted like NCIS for example. It's on TV in Asian countries without subtitles, but I would obviously prefer to see episodes in English.