Top10VPN is reader-supported. If you buy a VPN through our links, we may earn commissions. Learn more.
PrivateVPN: Ranked #5 out of 99 VPNs that we tested
Fast & reliable speeds: 76Mbps (global average)
Works with Netflix, BBC iPlayer & more
Torrenting/P2P allowed on all VPN servers
No logging & no IP, DNS & WebRTC leaks
User-friendly apps for PC, Mac, iOS, & Android
Choose from VPN servers in 59 countries
No browser VPN extensions
Small server network
Live chat not always available
Works with
Netflix, Amazon Prime Video, Hulu, BBC iPlayer, Sky, HBO, Torrenting, Kodi
Speed & Reliability
Very fast speeds across the server network
Use the table below to see how PrivateVPN speeds fare against its top-scoring rivals in 11 locations around the world.
| | PrivateVPN | IPVanish | CyberGhost |
| --- | --- | --- | --- |
| Download Average | 75.60 Mbps | 52.68 Mbps | 63.40 Mbps |
| Upload Average | 29.50 Mbps | 27.81 Mbps | 24.23 Mbps |
| Ping Average | 128 ms | 130 ms | 138 ms |
Here are the average speeds you can expect from PrivateVPN from a handful popular regions.
Europe

Server locations include Amsterdam, Paris, Frankfurt and London.

Asia

Server locations include Singapore and Tokyo.

USA

Server locations include San Francisco and New York.

Australia
Download Average
259 Mbps
278 Mbps
215 Mbps
147 Mbps
Upload Average
150 Mbps
141 Mbps
118 Mbps
53 Mbps
Ping Average
2 ms
2 ms
9 ms
9 ms
Averages are calculated from our test results over the last 4 weeks. To read about our speed testing methodologies, please read How We Test VPN Speed.
Speed results from our physical location in London (100Mbps fibre optic connection) to a London test server.
Before using PrivateVPN:
95.98

87.27

Ping

ms

3
When connected to PrivateVPN:
73.33

56.95

Ping

ms

31
Download speed without PrivateVPN: 96Mbps
Download speed with PrivateVPN: 73Mbps
Our download speed loss when PrivateVPN is running: 24%
PrivateVPN provides super-fast speeds across its VPN server network. Reliably quick uploads and downloads are ideal for both secure torrenting and buffer-free streaming, and PrivateVPN's pleasingly low ping times will satisfy gamers too.
Even across international connections, such as the UK to the US, PrivateVPN is speedy – you'll be able to do pretty much anything online without breaking a sweat.
Server Locations
Just 150 VPN servers cover 59 countries
59
Countries
75
Cities
7,000+
IP Addresses
PrivateVPN's array of locations and VPN servers is nowhere near the highest we've seen, but it's not as poor as it may first look.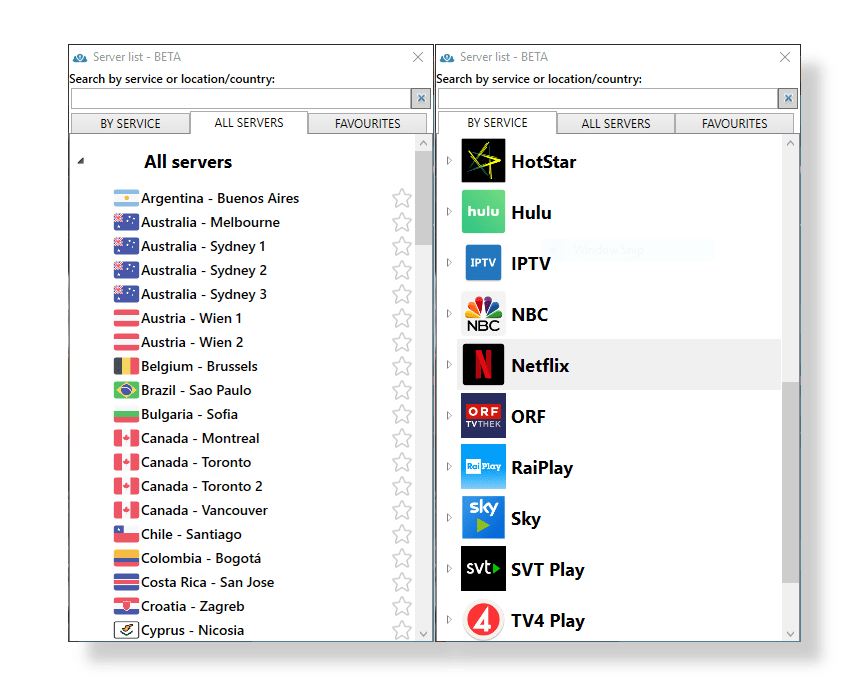 PrivateVPN offers more than 7,000 individual IP addresses so, despite maintaining just the 150 or so VPN servers, you shouldn't have to worry about facing congestion or slowdown.
You also get PrivateVPN city-level choice in 10 countries, including the US, UK, Canada, and Australia, which is always useful and great for performance.
Streaming & Torrenting
Works reliably with Netflix, BBC iPlayer, Hulu, and more
PrivateVPN is one of the absolute best VPNs for streaming.
Despite some recent performance hiccups, PrivateVPN makes streaming easy by organizing its locations list into servers optimized for accessing certain streaming services.
This makes PrivateVPN an excellent choice for watching Netflix, BBC iPlayer, and a host of other popular sites.
Torrenting
PrivateVPN is just as good for torrenting, with P2P allowed on all servers and treated to the same zippy speeds as regular traffic. PrivateVPN is ideal for Kodi, too.
Bypassing Censorship
Works reliably in China thanks to Stealth VPN protocol
PrivateVPN's advanced privacy tools and Stealth VPN protocol, which hides the fact you're using a VPN, meaning that it's one of our most reliable VPN choices for China – or for bypassing censorship in any other country, for that matter.
PrivateVPN also provides Tor over VPN if you're looking for an extra layer of security.
Platforms & Devices
Simple custom VPN apps for the main platforms
Apps
Windows
Mac
iOS
Android
Linux
Router
PrivateVPN has custom VPN apps for the most popular platforms, including Microsoft Windows, Apple MacOS, iOS, and Android.
For any other platforms, like Linux, there are plenty of manual setup guides online to help you through it.
You can connect up to six devices at the same time, which makes PrivateVPN a good choice for those who want to protect not only their devices but their family's too.
Games Consoles & Streaming Devices
AppleTV
Amazon Fire TV
Chromecast
Nintendo
PlayStation
Roku
Xbox
PrivateVPN is one of very few providers to offer a dedicated VPN app for the Amazon Fire TV Stick, meaning all you have to do is download the app from the store and you're ready to go.
In order to protect games consoles or any other streaming device, you'll need to connect them to a configured router or another device running the PrivateVPN app, such as a laptop or smartphone.
For hassle-free VPN protection on a huge variety of devices we would recommend CyberGhost.
Browser Extensions
PrivateVPN has no browser extensions, which is something we really hope to see from all of our highest-scoring providers. ExpressVPN, for example, provides full-featured VPN extensions for the most popular web browsers.
Encryption & Security
Very secure VPN with plenty of configurable options
Protocol

IKEv2/IPSec

L2TP/IPSec

OpenVPN (TCP/UDP)

PPTP

Encryption

AES-256

Security

DNS Leak Blocking

First-party DNS

IPV6 Leak Blocking

Supports TCP Port 443

VPN Kill Switch

Advanced features

SOCKS

TOR via VPN Server
Please see our VPN Glossary if these terms confuse you and would like to learn more.
It's not just a name – PrivateVPN really is a truly secure and safe VPN, with lots of advanced features in place to make sure your data and browsing habits are kept as private as possible.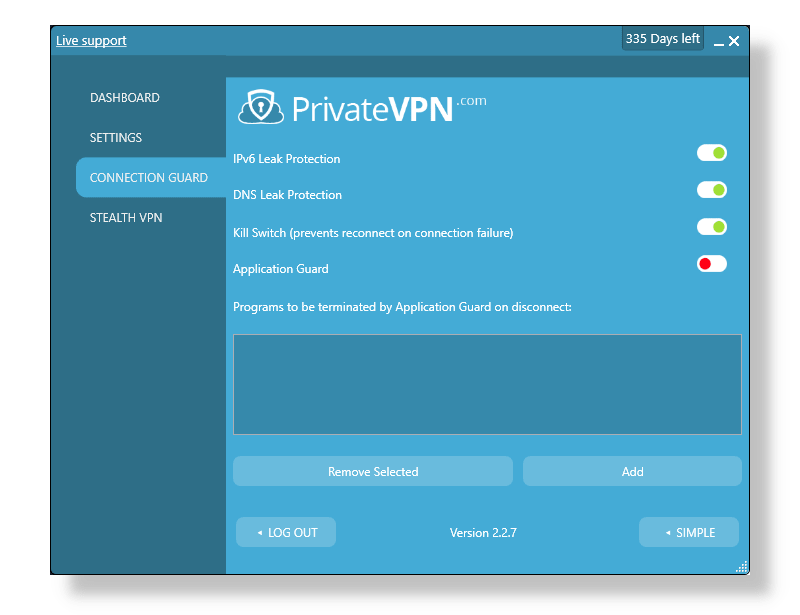 PrivateVPN has a VPN kill switch to keep you safe if your connection drops, near-uncrackable AES-256 encryption, the OpenVPN protocol – our personal favorite, and DNS servers operated by PrivateVPN so that your traffic doesn't take any unexpected diversions.
Our thorough VPN testing detected no DNS or IPv6 leaks, and you can also use Tor over VPN or TCP Port 443 for even greater security.
Logging Policy
Strict zero-logging policy mitigates EU jurisdiction
A VPN can't truly be private unless it has a top-notch, robust logging policy. PrivateVPN's claims that it "doesn't collect or log any traffic or use of its service."
That's great – unfortunately, that one quote is also the full extent of it. Ultimately, we trust PrivateVPN to keep you safe, and you should too, but ideally we look for a little more information and clarification in a privacy policy, just for peace of mind.
Jurisdiction
PrivateVPN, which is owned by Privat Kommunikation AB, operates under the jurisdiction of Sweden, making it subject to EU data retention laws and intelligence-sharing agreements.
However, PrivateVPN's zero-logs policy means that even if it was asked to comply with any type of investigation, it doesn't have any information about its VPN subscribers to give to the authorities, so there's nothing for users to worry about.
Ease of Use
Simple setup and user-friendly custom apps
How to Install & Set Up PrivateVPN
PrivateVPN's minimalist VPN apps do a great job of keeping things simple while simultaneously showcasing its more advanced features.
The desktop and mobile PrivateVPN apps are very similar in appearance, and everything is clearly labeled and accessible – although mobile users should beware that the Android and iOS versions are missing the kill switch.
PrivateVPN's apps don't provide integrated support, either, so newbies or those looking for assistance will need to head online for help.
Customer Support
Useful online resources but live chat is inconsistent
| | |
| --- | --- |
| Live chat Support | |
| Online Resources | |
PrivateVPN operates its live chat help system in a way we've never seen before, and it's less than ideal.
The chat box is either red or green depending on whether or not it's available – there doesn't seem to be any way to predict exactly when that will or won't be. When it's unavailable PrivateVPN brings up an online form instead.
Even if the live chat isn't active when you need it, PrivateVPN's online resources and FAQs should be able to see you through most issues.
Pricing & Deals
Super cheap VPN, especially on 15-month plan
PrivateVPN Coupon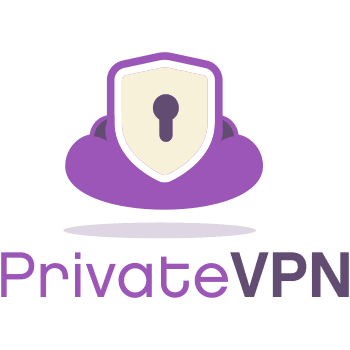 PrivateVPN
Get 73% off with PrivateVPN's 15-month plan
PrivateVPN Pricing Plan
PrivateVPN is affordable with a sizable 73% saving available when taking out a 15-month plan. $2.88 per month for the duration is an extremely enticing price for a service the quality of PrivateVPN.
All plans have 30-day money-back guarantee
Payment Options
PrivateVPN offers a seven-day free trial and a 30-day money-back guarantee for all users, and the only conditional is that you use less than 100GB of data in the period.
All refunds are processed within five business days of them being requested if you have second thoughts.
You've read our expert review - read on for reviews from real users.
User Reviews
Based on 1,964 reviews
5 star

(1697)

4 star

(227)

3 star

(22)

2 star

(5)

1 star

(13)
Share your thoughts to help others
Best Positive Review
Been solid with Ubuntu Linux
Verified Purchase
I've been with PrivateVPN since I first started using a VPN several years ago. The sever selection, speeds, reliability and price have kept me satisfied, so I've stayed with them. No software for Linux, but not necessary and the instructions on the site are comprehensive and easy to follow for a novice. The few times I've emailed customer support I always heard back within the day, usually within hours. A-OK by me!!
Best Critical Review
Sooo sloooow
Verified Purchase
Not impressed at all. Remarkably slow Internet. I knew a VPN would slow down my Internet a bit but, I sure didn't expect it to be around 4 to 5 Mbit/s both down and up. My Internet connection without Private VPN is around 91 Mbit/s down and around 94 Mbit/s up.
Showing 1-3 of 1,964 Reviews
I cancelled (no AppleTV app, no Safari plug in) and requested refund. Customer support: All subscriptions are non-recurring, rest assured you will not be billed automatically at the end of the subscription period. I ask: What happened with the 30 day risk free trial? Wrote to the manager. Manager: You've been refunded now! It will take 5 - 10 business days before you see the money in your bank account. No money ever reached me. This will not bankrupt me, but if I cannot trust them with the money, can I trust them with guarding my privacy?

Verified Purchase

Very reliable VPN. One of the best for streaming movies. Super fast and I have not encountered any issues so far. Reasonable priced too.

Verified Purchase

I love PrivateVPN. It is easy to use, and the support I needed with Linux laptop was fast and kind though I was totally unable to install or make changes to settings. Everything works just fine.